RUINS OF SZCZERBA CASTLE, VIEW FROM THE NORTHEAST
---
istory of the castle remains a mystery to a lar­ge ex­tent, as few sour­ce do­cu­ments ha­ve been pre­ser­ved a­bout it. The foun­der of the cas­tle and the ti­me when it was e­rec­ted is al­so un­known. Ac­cor­ding to le­gends, al­re­ady du­ring the reign of po­lish king Bo­le­slaw Chro­bry the­re was a small wood­en strong­hold he­re, but so far such ori­gin has not been con­fir­med in ar­­cha­eolo­gi­cal re­se­arch and is on­ly a free in­ter­pre­ta­tion with no gre­ater his­to­ri­cal va­lue. It is known, ho­we­ver, that in 1294 the Czech king Wen­ce­slas II
do­na­ted the land ne­ar Mię­dzy­le­sie with so­me cas­tle to Cis­ter­cian Or­der from Ka­mie­niec, and that the cas­tle was de­stro­yed in 1318. We al­so know that in 1358 the ow­ner of the lo­cal e­sta­te was Ot­to Schu­ler (d. 1397), son of knight Ot­to Glau­bicz (Głę­bisz, Glu­bos, Glu­bocz, von Glau­bitz), who was first men­tio­ned in 1318, and in 1323 lis­ted as the land­lord of Mię­dzy­le­sie. The Glau­bitz fa­mi­ly pro­ba­bly re­cei­ved the pro­per­ty at the be­gin­ning of 14th cen­tu­ry, short­ly after King of Bo­he­mia Jo­hann von Lu­xem­burg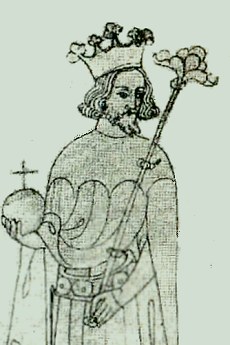 took o­ver the Kłodz­ko a­rea. Li­te­ra­tu­re is do­mi­na­ted by opi­nion that the brick cas­tle was built on the ini­tia­ti­ve of one of re­pre­sen­ta­ti­ves of this knight­ly fa­mi­ly, and its lo­ca­tion was clo­se­ly re­la­ted to the need to con­trol the tra­de rou­te le­ading from Pra­gue to Kłodz­ko. It al­so ser­ved as a cen­ter of feu­dal po­wer o­ver the so-cal­led Snie­lin Sta­te, co­ver­ing part of the By­strzy­ckie Moun­tains, the area a­round Mię­dzy­les­ie and the west­ern slo­pes of the Sniez­nik Mas­sif. Per­haps the ad­mi­ni­stra­tors of Mię­dzy­le­sie reg­ion's e­sta­tes al­so re­si­ded he­re.
---
HISTORICAL NAMES OF THE CASTLE
Śnielin ?, Śnielinek ?
Snellinsteyn (1360), Snellenstein (1393)
Snellinstein (1404), Schnellinstein (1408)
Snallstein (1411), Snallsteyn (1415)
Schnellenstein (1416), Snallenstein (1417)
Snalstein (1421), Schnalenstein (1428)
Zamek Wacława (1947), Szczerba (1950)

---
WOODCUT PRINTING ACCORDING TO T. BLATTERBAUER, F. SCHROLLER SCHLESIEN, 1885
nder the rule of von Glaubitz family (Nick­las d. 1411, Bern­hardt d. 1428), the cas­tle probably re­mai­ned un­til the third de­ca­de of the 15th cen­tu­ry, al­though so­me sour­ces sug­gest that it may ha­ve been le­ased for so­me ti­me by re­pre­sen­ta­ti­ves of En­gel­hardt von Schnel­len­stein fa­mi­ly. The end of the buil­ding was pre­su­ma­bly re­la­ted to the out­break of Hus­si­te re­li­gious war in Bo­he­mia - it was pro­ba­bly de­stro­yed by Czech Hus­si­tes in Octo­ber 1428. In 1433, a no­te ap­pe­ars a­bout Bern­hardt, lord of Szczer­ba (pro­ba­bly Bern­hardt von Glau­bitz, sta­rost of Kłodz­ko), who was sup­po­sed­ly al­re­ady dead by then. Sin­ce then, ro­le of the strong­hold as the se­at of land­lords was li­mi­ted and even if it was part­ly re­built, the­se in­vest­ments we­re ra­ther aim­ed at adap­ting to per­form cer­tain aux­il­ia­ry fun­ctions. Ho­we­ver, the cas­tle was still for­mal­ly a feu­dal ti­tle, re­main­ing the no­mi­nal cen­ter of Snie­lin Sta­te. After 1428 it was for so­me ti­me in the hands of the ma­yors of near­by Gnie­wo­szów (the sur­na­me En­gel­hardt ap­pe­ars he­re a­gain), and from 1491 it be­long­ed to Paul Pre­bir. In 1538 the land was le­ased to von Tschirn­haus fa­mi­ly, and in the 17th cen­tu­ry it be­ca­me the he­re­di­ta­ry pro­per­ty of Counts von Alt­hann of Mię­dzy­le­sie, Wil­ka­nów and Roz­to­ka. At that ti­me the cas­tle was al­re­ady a ruin, part­ial­ly de­stro­yed in the 16th cen­tu­ry for the pur­po­se of buil­ding a church in Gnie­wo­szów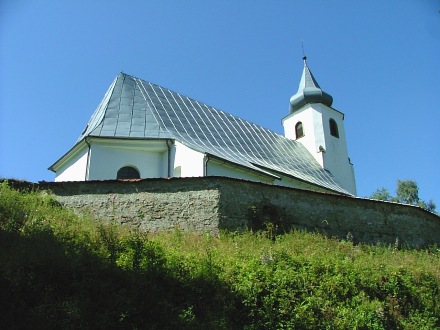 . Its de­va­sta­tion was deep­ened by con­stru­ction of a bre­we­ry in the near­by vil­la­ge of Ró­żan­ka, for the pur­pose of which the en­ti­re north­ern part of the cas­tle was de­mo­lish­ed in 1769-70.
DURING THE SPRING-SUMMER SEASON, THE RUIN IS HIDDEN BEHIND THE PLANTS, A PICTURE TAKEN IN EARLY SPRING
n 1784 Szczerba and surrounding estates were bought by Mi­cha­el Ray­mund, Ba­ron Still­fried und Rat­to­nitz of No­wa Ru­da (d. 1796), and then bought from Ray­mund's heirs by Count An­ton Alex­an­der von Mag­nis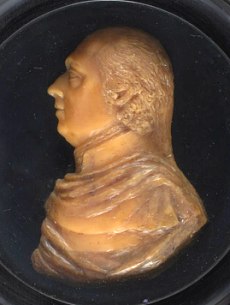 of Boż­ków (d. 1817). In 1838, the plot of land with the ru­ins of the fort­ress be­ca­me the pro­per­ty of Mar­ian­na Oran­ska
(d. 1883), Du­chess von Preus­sen of Ka­mie­niec, and la­ter, un­til 1945, it be­long­ed to her des­cen­dants, the Ho­hen­zol­lern si­de li­ne. In ye­ars 1986-96 ar­cha­eolo­gi­cal re­se­arch was car­ried out in the cas­tle, as a re­sult of which the ori­gi­nal out­li­ne of the walls was ma­de cle­arer and the sta­ges of its fun­ctio­ning we­re de­fi­ned mo­re pre­ci­se­ly. The­se works a­boun­ded in dis­co­ver­ies of ma­ny va­lu­able ar­ti­facts, in­clu­ding se­ve­ral hund­red frag­ments of me­die­val ar­mour and buck­les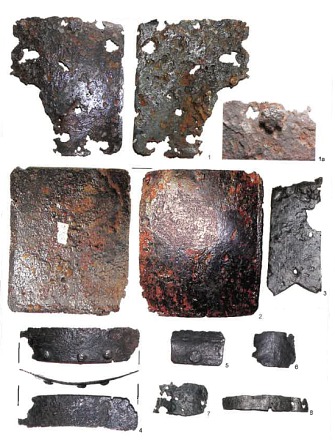 . The lar­gest con­cen­tra­tion of the­se items ne­ar the cas­tle ga­te in­di­ca­tes that they may ha­ve be­long­ed to par­ti­ci­pants of the bat­tle of 1428. To­day all this col­lec­tion is sto­red in Ar­cha­eolo­gi­cal Mu­se­um in Wro­claw.
| | |
| --- | --- |
| | |
FRAGMENT OF THE NORTHERN WALL WITH A WICKET GATE ON GERMAN POSTCARDS FROM THE 1930S
---
One of the local legends tells about the daughter of Wild John, who gain­ed ve­ry bad re­pu­ta­tion as the ad­mi­ni­stra­tor of Szczer­ba Cast­le. This knight, ha­ted by sub­jects for his cru­el­ty, was cur­sed, as a re­sult of which nei­ther he nor his clo­sest fa­mi­ly could ha­ve pe­ace after de­ath. Ma­ny ye­ars la­ter, one sum­mer's day, to a poor pe­asant from the vil­la­ge of Ró­żan­ka, a phan­tom of that Jan's daugh­ter ap­pe­ared, ask­ing him to pray in a near­by con­vent for her cur­sed soul. Such a pra­yer could free her from the cur­se. Pro­vi­ded, ho­we­ver, that the pray­ing man is a tho­rough­ly ho­nest man, who ab­hors ly­ing and steal­ing. Full of good in­ten­tions vil­la­ger pray­ed for the la­dy, but co­ming back from the church he ate ber­ries grow­ing in the fo­rest, pro­bab­ly think­ing that they we­re no­bo­dy's pro­per­ty. Ho­we­ver, it turn­ed out that the fo­rest, and thus ber­ries, be­long­ed to the lords of Mię­dzy­le­sie. So the con­di­tion was not ful­fil­led and the be­au­ti­ful daugh­ter of Wild John still wan­ders a­mong the cast­le ru­ins guard­ing her fa­ther's tre­asu­res. Hid­den un­der­ground, she gu­ards bar­rels of va­lu­ables that on­ly a pious and tho­rough­ly ho­nest man can find. And na­ive still be­lie­ves that such so­me­one exists...
---
| | |
| --- | --- |
| | |
SZCZERBA CASTLE TODAY: (ON THE LEFT) FRAGMENT OF SOUTHERN CURTAIN, STAIRS LEADING TO THE GATE IN NORTHERN PART OF THE CASTLE
---
he castle was built on a rocky gneiss hill, clo­sed from the north by Glow­nia small ri­ver and from the south by Go­ło­do­wnik stream. It was built of sto­ne
, on ir­re­gu­lar plan si­mi­lar to an oval, straight cut from the west and with a small trian­gu­lar pro­tru­sion from the north. Its out­li­ne is de­ter­mi­ned by de­fen­si­ve walls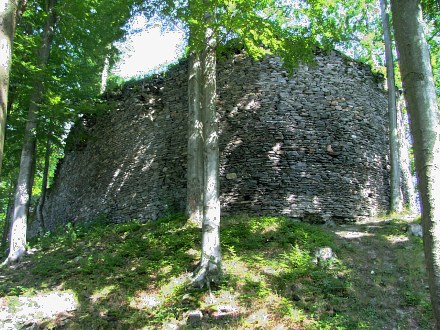 me­asu­ring up to one and a half me­ters thick, which o­ri­gi­nal length was o­ver a hund­red me­ters. They clo­sed an in­ter­nal court­yard me­asu­ring 40x10-18 me­ters, fil­led in the north­ern part with qua­dri­la­te­ral re­si­den­tial build­ing. This hou­se, me­asu­ring 9.5 x 19.5 me­ters, con­sist­ed of two sto­reys, whe­re one or two small rooms we­re lo­ca­ted on the ground floor, and a lar­ger (pro­ba­bly re­pre­sen­ta­ti­ve) cham­ber e­quip­ped with a hy­po­caus­tum oven. The out­build­ings, such as sta­bles, crew quart­ers and kit­chen, we­re pro­ba­bly con­cen­tra­ted in the south­ern part of the cas­tle court­yard. An open quest­ion is the exist­en­ce of a free-stand­ing to­wer in the cast­le, men­tio­ned in so­me stu­dies as an in­teg­ral part of the strong­hold, but tra­ces of which ha­ve not been found so far. The en­tran­ce to the court­yard led from the west through a wi­de ga­te lo­ca­ted clo­se to the re­si­dent­ial build­ing, in the north­ern wall the­re was al­so nar­row pe­dest­rian ga­te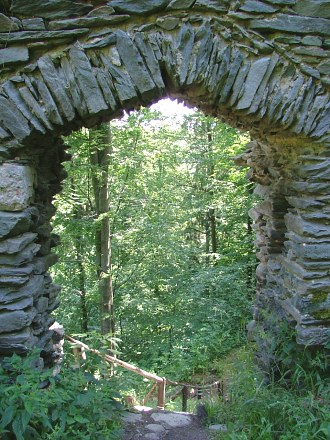 . From the south, south­west and west, the de­fen­se of the cast­le was sup­port­ed by deep, for­ged in the rock dry mo­at.
MEDIEVAL CASTLE PLAN ACCORDING TO C. FRANCKE: 1. COURTYARD, 2. RESIDENTIAL BUILDING, 3. OVEN, 4. MAIN GATE, 5. WICKET GATE
---
BIRD'S-EYE VIEW TO THE WESTERN PART OF COURTYARD, ON THE RIGHT SIDE YOU CAN SEE RUINS OF RESIDENTIAL BUILDING
---
uring archaeological research carried out at the end of the last cen­tu­ry, frag­ments of walls we­re dis­co­ve­red, thanks to which the cast­le is to­day a clear­ly vi­si­ble ru­in with a most­ly pre­ser­ved sto­ne cir­cuit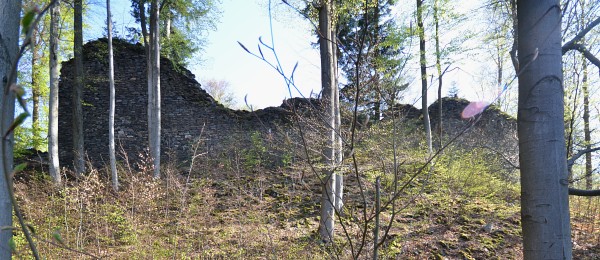 , who­se cur­rent height re­aches 9 me­ters. In the court­yard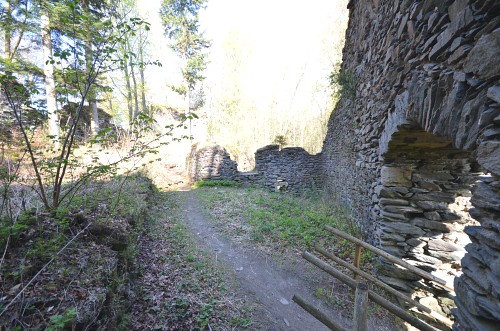 , one can see de­bris of the cel­lars and lo­wer floors of re­si­den­tial buil­ding with re­lics of vaults. A walk­ing path a­round the cast­le was led a­long a dry moat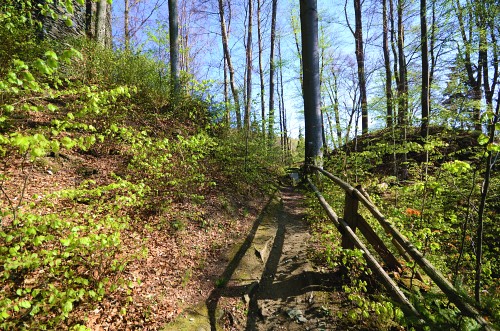 . The ad­mis­sion to the ru­ins is free.
---
VIEW FROM THE COURTYARD ON THE WALL IN EASTERN PART OF THE CASTLE, BELOW YOU CAN SEE THE WICKET GATE
---
icturesque, although hidden in a forest thicket, ruin is lo­ca­ted in the south­east­ern part of Bys­trzy­ckie Mount­ains, on the left si­de of the ro­ad le­ading from Mię­dzy­le­sie to Gnie­wo­szów and a few hund­red me­ters north from Ró­żan­ka vil­la­ge. You can on­ly get he­re di­rect­ly by pri­va­te trans­port - even a small park­ing lot is avail­ab­le for dri­vers. Pe­ople tra­vel­ling by train should get off at Do­masz­ków sta­tion and walk 4 ki­lo­me­ters a­long the pic­tu­res­que but steep ro­ad, which is the be­gin­ning of so-cal­led Su­dec­ka High­way, stretch­ing through Bys­trzy­ckie Mount­ains up to Zie­le­niec. I espe­cial­ly re­com­mend this rou­te to cyc­lists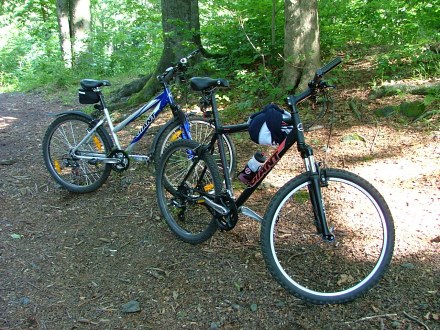 - emo­tions du­ring climb­ing gua­ran­teed ;-) (map of cast­les)
---
1. L. Kajzer, J. Salm, S. Kołodziejski: Leksykon zamków w Polsce, Arkady 2001
2. J. Lamparska: Zamkowe tajemnice, Asia-Press 2009
3. M. Lech: Średniowieczna zbroja z zamku Szczerba, Acta Militaria Mediaevalia IV 2008
4. R. Łuczyński: Chronologia dziejów Dolnego Śląska, Atut 2006
5. A. Wagner: Murowane budowle obronne w Polsce X-XVIIw., Bellona 2019

---
TOURIST INFRASTRUCTURE IN THE IMMEDIATE VICINITY OF THE CASTLE,
DEAR ADMINISTRATORS: IT WOULD BE ADVISABLE TO EMPTY THE GARBAGE CANS FROM TIME TO TIME
Castles nearby:
Międzylesie - castle and palace complex from 14th-18th century, 10 km
Bystrzyca Kłodzka - residential tower from 14th century, 16 km
Gorzanów - Renaissance castle from 16th-17th century, 24 km
Żelazno - residential tower from 15th-16th century, 24 km
Stara Łomnica - residential tower from 14th-16th century, 26 km

---
text: 2007, 2020
photographs: 2007, 2019
© by Jacek Bednarek