KSIĄŻ WIELKI

Mirów Renaissance palace
WESTERN ELEVATION OF THE MIRÓW PALACE IN KSIĄŻ WIELKI
---
T
he palace in Książ Wiel­ki was built by the bish­op of Cra­cow and the then own­er of the town Piotr Mysz­kow­ski
, coat of arms Ja­strzę­biec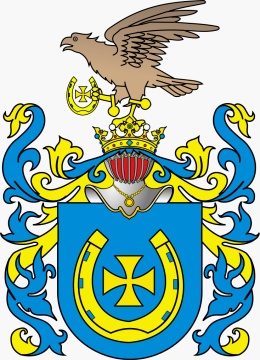 (d. 1591), a close friend of the fa­mous Pol­ish Re­nais­sance po­et Jan Ko­cha­now­ski
. Con­struc­tion works were car­ried out in 1582-95 un­der the su­per­vi­sion of the roy­al ar­chi­tect from Flo­rence, San­ti Guc­ci (d. 1600), au­thor of the re­con­struc­tion of cas­tles in Piń­czów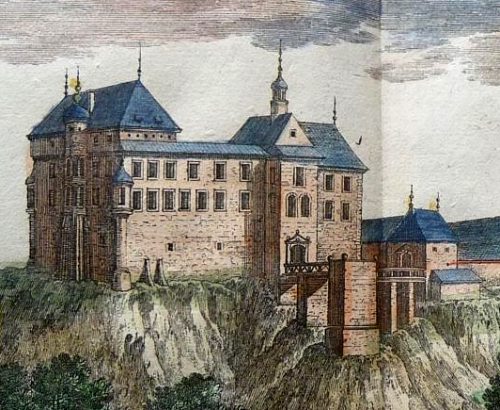 and Ba­ra­nów San­do­mier­ski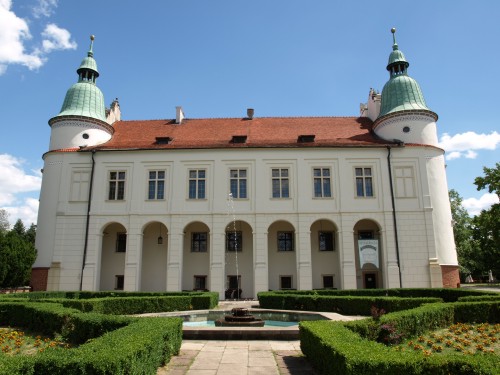 . The in­volve­ment of the great Ital­ian builder in this pro­ject re­sult­ed prob­a­bly from his obli­ga­tions to the bish­op, who had pre­vi­ous­ly sup­port­ed him fi­nan­cial­ly dur­ing his ill­ness. The Mysz­kow­ski fam­i­ly used to live in the Goth­ic cas­tle of Mi­rów near Czę­sto­cho­wa, which in­deed had ex­cel­lent de­fen­sive fea­tures, but due to its ar­cha­ic con­struc­tion and typ­i­cal­ly mil­i­tary char­ac­ter did not pro­vide ad­e­quate com­fort for its in­hab­i­tants. There­fore it was the bish­op's in­ten­tion to build a com­fort­able and mag­nif­i­cent res­i­dence, suit­able for a great dig­ni­tary. The new res­i­dence em­pha­sized the fi­nan­cial pow­er of the heirs of Książ Wiel­ki (then called Mag­na Xiąsz) and added splen­dor to the am­bi­tious Mysz­kow­ski fam­i­ly.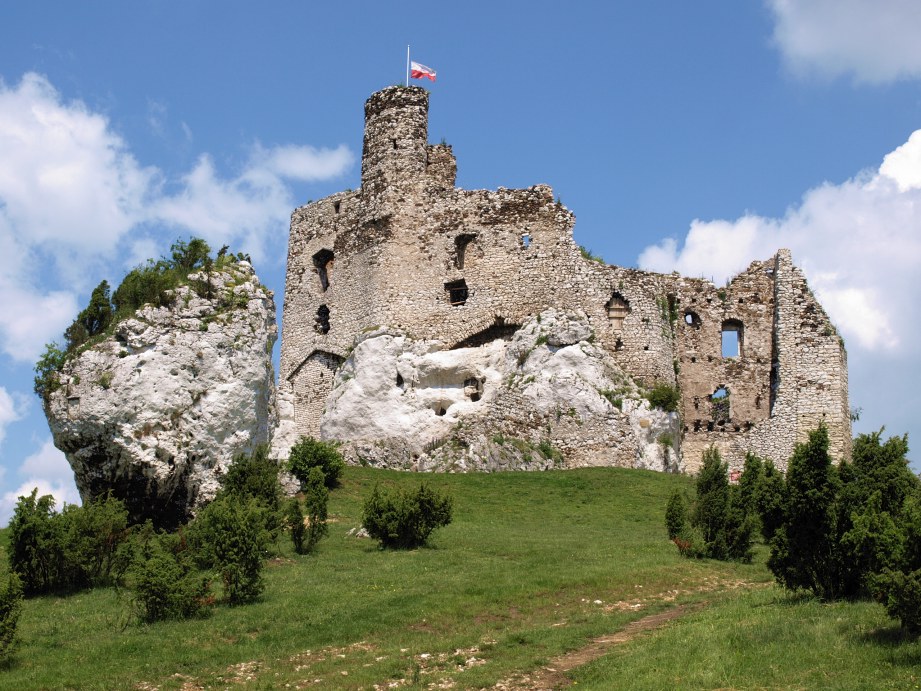 RUINS OF THE MEDIEVAL MIRÓW CASTLE, AN OLDER RESIDENCE OF MYSZKOWSKI FAMILY
P
iotr Mysz­kow­ski did not live to see the end of the con­struc­tion work. It was com­plet­ed by his nephew, al­so Piotr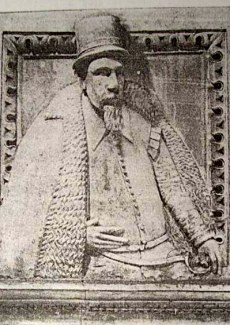 (d. 1601), who to­geth­er with his broth­er, Zyg­munt Mysz­kow­ski
(d. 1616), es­tab­lished the hered­i­tary Piń­czów fee tail, in which the Mi­rów palace played the role of the seat of one of twelve es­tates be­long­ing to this vast lat­i­fundi­um. The Mysz­kow­ski broth­ers pos­sessed a huge for­tune worth 8 mil­lion zlo­tys, but they lacked aris­to­crat­ic ti­tles. They bought such a ti­tle, with the rank of mar­grave, in 1596 from Pope Cle­mens VIII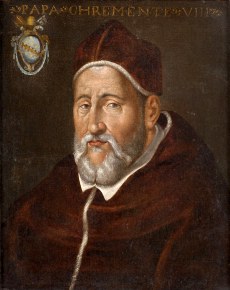 (d. 1605). A year lat­er, how­ev­er, they came in­to pos­ses­sion of the Gon­za­ga sur­name, for which they paid dear­ly to its own­er, Vin­cent Gon­za­ga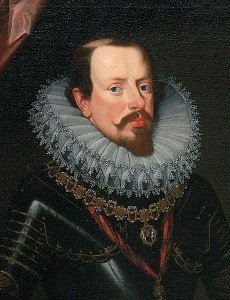 , Duke of Man­tua and Mont­fer­rat (d. 1612). From then on the Mysz­kow­ski fam­i­ly were called de Gon­za­ga, and their res­i­dence in Książ Wiel­ki - Mi­rów, in mem­o­ry of the Goth­ic strong­hold of their fa­thers.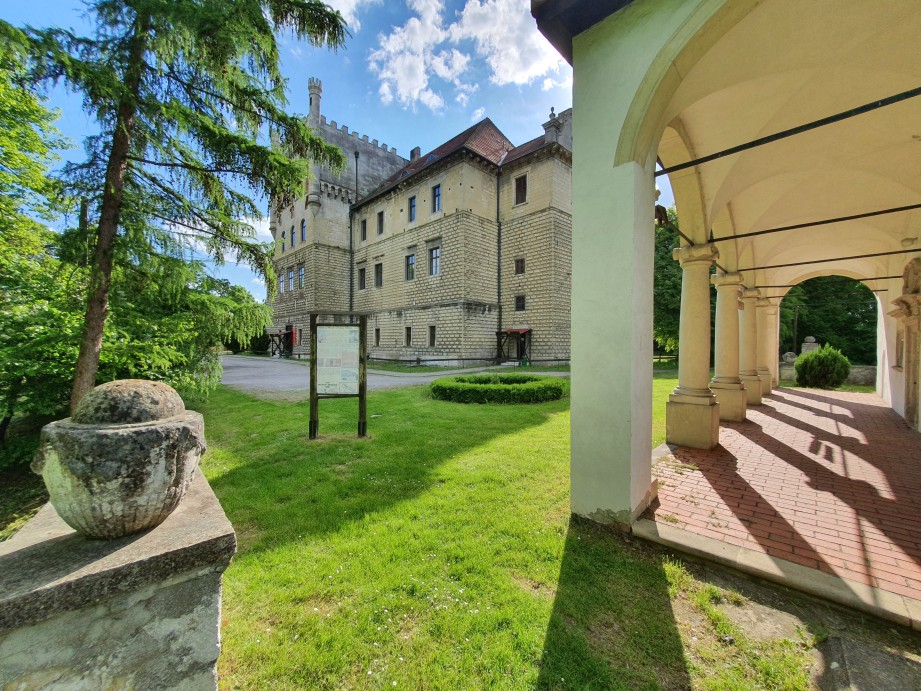 EASTERN ELEVATION OF THE PALACE, IN THE FOREGROUND WE CAN SEE THE ARCADES OF THE FORMER CHAPEL
MYSZKOWSKI FEE TILE
It consisted of 3 towns and 78 vil­la­ges. Fee tile was div­ided in­to 12 large land esta­tes named af­ter the most im­por­tant towns and vil­la­ges: Książ Wiel­ki, Książ Ma­ły, Ro­gów, Piń­czów, Kę­pie, Mar­ci­no­wi­ce, Ol­szów­ka, Przy­łę­czek, Sza­niec, Chro­berz, Ko­zu­bów and Mi­cha­łów. The landed pro­per­ty was in­her­ited in the male line.
The fee tile owners:
Zygmunt Myszkowski (d. 1616), Crown Mar­shal
his son Jan Myszkowski (d. 1621)
his brother Ferdynand Myszkowski (d. 1647)
his brother Władysław Myszkowski (d. 1658), voi­vode of Cra­cow and San­do­mierz
his cousin Franciszek Myszkowski (d. 1669), cas­tel­lan of Bełsk and So­cha­czew
his son Stanisław Kazimierz Myszkowski (d. 1684)
his brother Józef Władysław Myszkowski (d. 1727), sta­rost of Lanc­ko­ro­na

None of the above mentioned lived for good in Książ Wiel­ki.
MIRÓW PALACE, VIEW FROM THE WEST
A
f­ter the death of Józef Wła­dy­sław Mysz­kow­ski (1727), his heirs, the Jor­dan and Wie­lo­pol­ski fam­i­lies, be­gan to com­pete for the prop­er­ty. Fi­nal­ly, by de­ci­sion of the Crown Tri­bunal, the fee tile was grant­ed to Fran­ciszek Wie­lo­pol­ski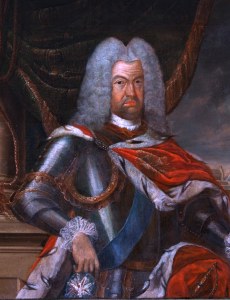 , coat of arms Sta­ry­koń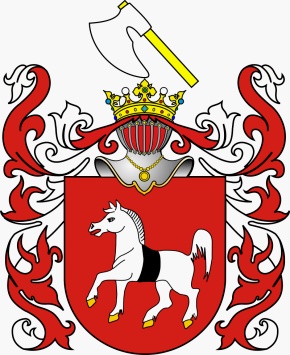 (d. 1732), Voi­vode of Cra­cow, who adopt­ed the name Gon­za­ga Mysz­kow­ski. Af­ter him, the es­tate be­longed to his son Ka­rol (d. 1773), the own­er of Ży­wiec and Pies­ko­wa Ska­ła cas­tle, and then to his son Fran­ci­szek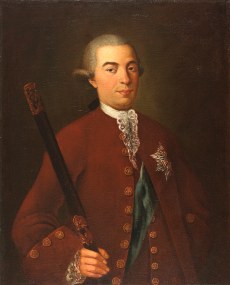 (d. 1809), the first ev­er pres­i­dent of Cra­cow. Dur­ing the Koś­ciusz­ko Up­ris­ing in 1794, Rus­sian troops were sta­tioned in the palace, dev­as­tat­ing its in­te­ri­ors and loot­ing its fur­nish­ings. Lo­cal peas­ants al­so par­tic­i­pat­ed in this de­struc­tion, as they took ad­van­tage of the war­time chaos to loot valu­able equip­ment and dec­o­ra­tions. The con­di­tion of the res­i­dence at the end of the 18th cen­tu­ry was so bad that the Wie­lo­pol­ski fam­i­ly de­cid­ed not to move to Książ Wiel­ki even when the fam­i­ly cas­tle in Piń­czów fell in­to ru­in.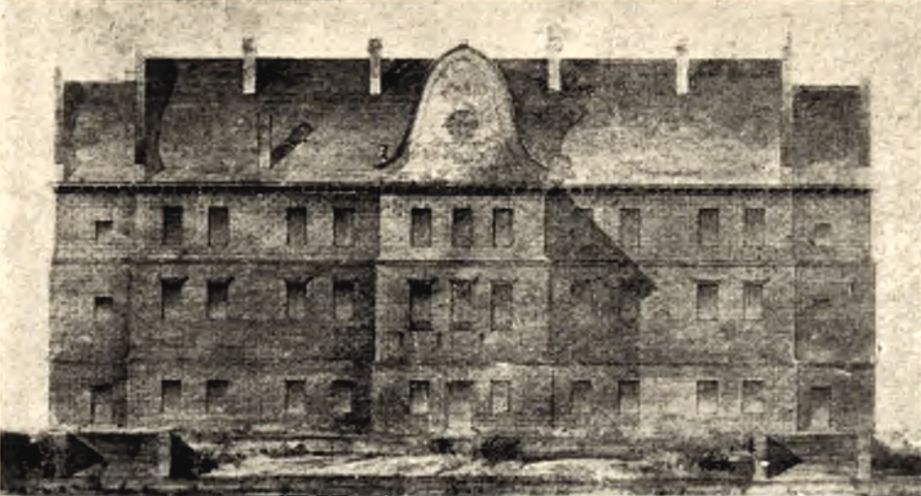 EASTERN ELEVATION OF THE PALACE IN THE SECOND HALF OF THE XVII CENTURY
EASTERN ELEVATION AT PRESENT
A
t the be­gin­ning of the 19th cen­tu­ry Fran­ci­szek Wie­lo­pol­ski ren­o­vat­ed the palace, re­moved its Re­nais­sance gables and raised the cen­tral risalit by one floor. His son Jó­zef Jan (d. 1838) tried to con­tin­ue these works, but did not fin­ish them, prob­a­bly be­cause of the huge debt, which was caused by the in­com­pe­tent man­age­ment of the es­tate by the suc­ces­sive own­ers and liq­ui­da­tion of serf­dom as a free source of la­bor. The as­sets, which were in­debt­ed for half of their val­ue, were di­vid­ed, so that on­ly three out of twelve parts were left to the Wie­lo­pol­ski fam­i­ly, in­clud­ing Książ Wiel­ki. From 1813 they were ad­min­is­tered by Jó­zef Sta­ni­sław Wie­lo­pol­ski (d. 1815), and af­ter him by his son Alek­san­der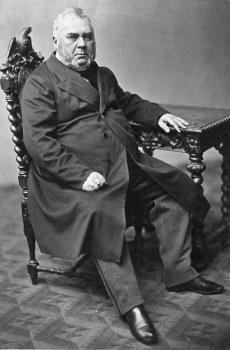 (d. 1877), lat­er the Cham­ber­lain of Tsar Ni­ko­lai I Ro­ma­nov
.
PROJECT OF NEO-GOTHIC PALACE RECONSTRUCTION ACCORDING TO STUHLER
W
hen on­ly 12-year-old Alek­sander took o­ver the es­tate in 1815, the palace in Książ Wiel­ki, de­spite re­cent ren­o­va­tions, re­quired fur­ther ex­pen­di­tures, since the roof was al­ready leak­ing and wa­ter de­stroyed some of the floors. There­fore, in the ear­ly 1840s, he or­dered re­con­struc­tion of the res­i­dence in neo-Goth­ic style. Ac­cord­ing to the pro­ject of an ar­chi­tect named Cha­mer­ling, the palace was to re­ceive a new fa­cade de­sign, eight small tow­ers, and ren­o­vat­ed in­te­ri­ors. Un­for­tu­na­tely, in 1846 Wie­lo­pol­ski stop­ped the works due to lack of funds, he in­vest­ed main­ly in his res­i­dence in Chro­brze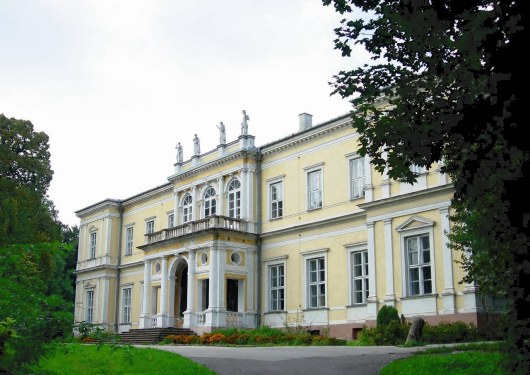 , which in the mid­dle of the 19th cen­tu­ry be­came the fam­i­ly seat. By that time, two palace floors were re­built and the risalit re­ceived a neo-Goth­ic crown. Short­ly af­ter­wards, dur­ing the Jan­uary Up­ris­ing, the in­sur­gents set fire to the build­ing, caus­ing con­sid­er­able dam­age in it. As a re­sult, af­ter 1863 the palace was par­tial­ly aban­doned.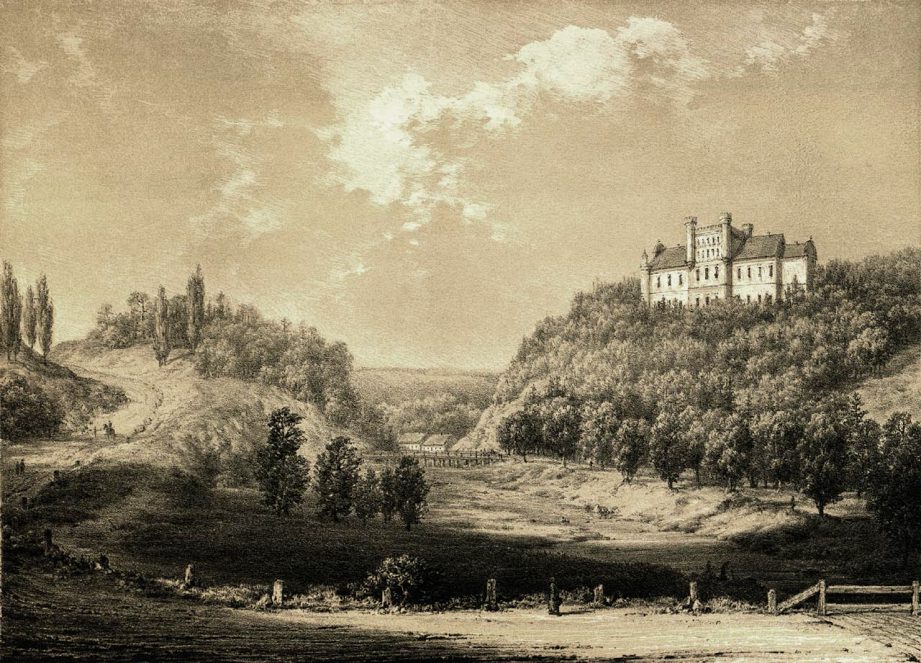 MIRÓW PALACE ON NAPOLEON ORDA'S LITHOGRAPH, 1881
W
hen Alek­sander Wielopol­ski died, Książ Wiel­ki passed in­to the hands of Zyg­munt Kon­stan­ty (d. 1902), a Rus­sian of­fi­cial loy­al to the tsar who made a ca­reer as the pres­i­dent of War­saw and an of­fi­cer of the Rus­sian army. The last own­ers of the Mysz­kow­ski fee tile were Alek­san­der Er­win Wie­lo­pol­ski
(d. 1937) and his son Zyg­munt Kon­stan­ty

(d. 1971). The lat­ter was forced to live for some time dur­ing World War II in a di­lap­i­dat­ed Mi­rów palace when his fam­i­ly res­i­dence in Chro­brze was seized and oc­cu­pied by the Ger­mans. How­ev­er, the Nazis al­so ap­peared in Książ Wiel­ki, where in 1941-43 a small SS gar­ri­son sta­tioned. Af­ter the war the es­tate was na­tion­al­ized and the build­ing, dev­as­tat­ed by the Ger­mans, un­der­went ren­o­va­tion and in 1949 the lo­cal au­thor­i­ties opened a high school in it.
PALACE ON A POSTCARD FROM 1908, BRICKED UP WINDOW OPENINGS SUGGEST
THAT THE BUILDING WAS ABANDONED AT THAT TIME
VIEW OF THE PALACE FROM THE EAST, 1936
DESCRIPTION OF THE PALACE
T
he char­ac­ter­is­tic look of the palace is giv­en by two large risal­its in the front and gar­den part, and two small­er ones on the side el­e­va­tions. Its ar­chi­tect, who fol­lowed the Flo­ren­tine style, fin­ished the el­e­va­tions of the two low­er storeys with rus­ti­ca­tion, above which there is a plain wall, en­riched with dec­o­ra­tive el­e­ments like Re­nais­sance win­dow frames and a frieze with the fam­i­ly crests. The palace was cov­ered with a steep roof and pos­si­bly an at­tic. Its rooms on the ground floor were vault­ed, while the up­per floors had wood­en ceil­ings (af­ter the last war they were re­placed with ceil­ings made of con­crete). Com­mu­ni­ca­tion be­tween floors was pro­vid­ed by stairs placed sym­met­ri­cal­ly in both side risal­its.
EASTERN FACADE OF THE CASTLE AT THE END OF THE XVIII CENTURY
M
irów is of­ten called the cas­tle, but prob­a­bly from the very be­gin­ning it was de­signed not for de­fense, but as a rep­re­sen­ta­tive and com­fort­able res­i­dence. The de­fen­sive el­e­ments of the palace were rather sym­bol­ic. They were rep­re­sent­ed by a low wall with shoot­ing gal­leries and two semi­cir­cu­lar tow­ers lo­cat­ed fac­ing the town. Thus, the build­ing be­longs to a group of palaz­zo in fortez­za type res­i­dences, quite rare in Poland.
PLAN OF THE RESIDENCE: 1. PALACE, 2. LIBRARY (AND LATER KITCHEN), 3. CHAPEL, 4. WALL, 5. UPPER COURTYARD
VIEW OF THE PALACE FROM SOUTHWEST
A
t the end of the eigh­teenth cen­tu­ry the palace in­te­ri­ors were trans­formed in clas­si­cal style. The north­ern stair­case and the ad­join­ing room were re­con­struct­ed then, and the rooms and halls sit­u­at­ed above the ground floor re­ceived new dec­o­ra­tions, e.g. their walls were cov­ered with paint­ings and wo­ven gold­en wall­pa­pers. In 1809 the re­con­struc­tion of Mi­rów in­to neo-Goth­ic style be­gan, which last­ed for al­most half a cen­tu­ry. As a re­sult, its Re­nais­sance gables were re­placed with crenel­la­tion and the cen­tral risal­its were raised by one storey (You can read more about the 19th cen­tu­ry re­con­struc­tion in the sec­tion cov­er­ing the his­to­ry of the palace).
FRONT ELEVATION OF THE PALACE
T
he ge­o­met­ri­cal ax­is of the palace is crowned on both sides by two late Re­nais­sance pavil­ions with ar­cades, built by San­ti Guc­ci in the late 16th cen­tu­ry. They are made of the same ma­te­ri­al as the main res­i­dence, i.e. Pińczów stone, and were orig­i­nal­ly cov­ered with red tiles. The pavil­ions ad­joined the cur­tain walls and func­tioned as the chapel of Pe­ter the Apos­tle and St. Sophia (the north­ern one) and the li­brary and lat­er the kitchen (the south­ern one). These are one-sto­ry build­ings, erect­ed on a pen­tag­o­nal plan, with fa­cades fac­ing each oth­er. Their front fa­cades are com­ple­ment­ed by an ar­cad­ed por­ti­co topped with stone balls (now on­ly in the chapel), above which ris­es a slight­ly wavy gable with a tiny spirelet (chapel) and cone (li­brary). The pavil­ions and the palace en­close an area called the up­per court­yard. Fur­ther to the east, there was a larg­er low­er court­yard (now a foot­ball field) with a gate lo­cat­ed op­po­site the main en­trance to the palace. Years ago, to the west of the res­i­dence there was a gar­den.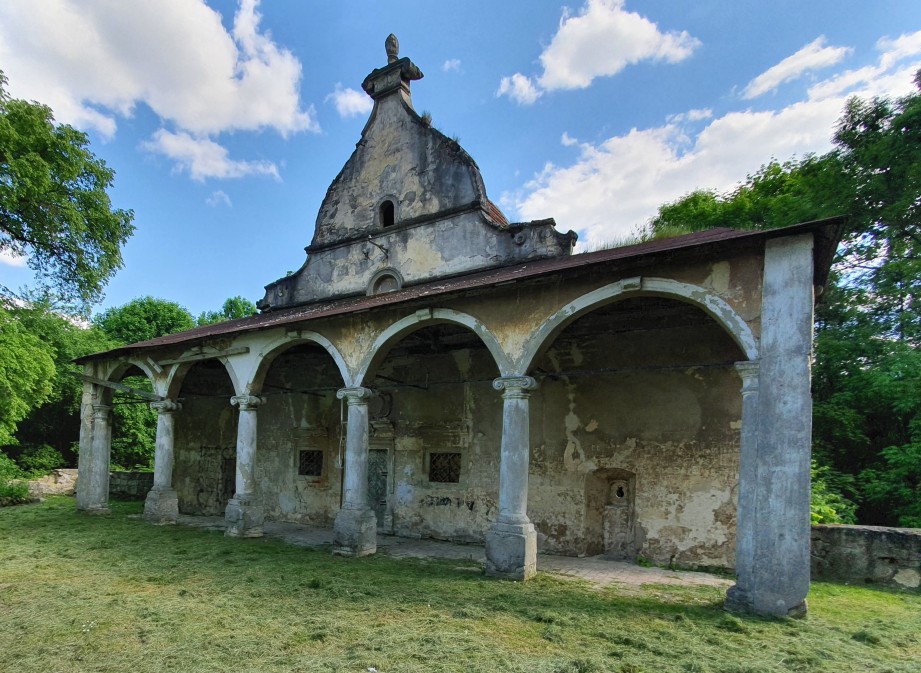 PALACE PAVILIONS: CHAPEL (ABOVE) AND LIBRARY, CONDITION IN 2021
---
O
rig­i­nal Re­nais­sance de­tails have been pre­served in the palace, among them por­tals and win­dow frames, as well as sec­tions of the walls with loop­holes and re­mains of the bas­tion. The build­ing cur­rent­ly hous­es a non­pub­lic high school with a mil­i­tary pro­file, an agri­cul­tur­al tech­ni­cal school, and a com­put­er sci­ence tech­ni­cal school (2021). At first glance, the for­mer res­i­dence of the Mysz­kow­ski fam­i­ly seems to be in good con­di­tion, but if you look close­ly, you will no­tice cracked lin­tels, di­lap­i­dat­ed cor­nices, and wild veg­e­ta­tion tear­ing up the gut­ters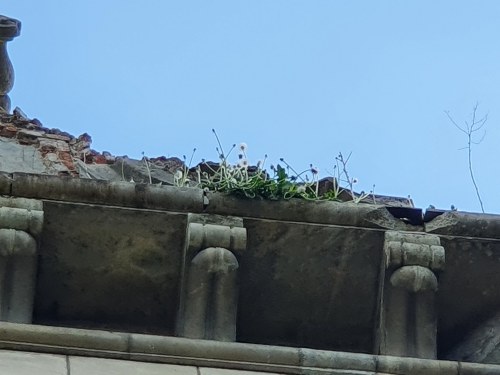 . There is no doubt that an ex­pen­sive ren­o­va­tion is need­ed here. Of the two pavil­ions, the for­mer chapel re­mains in good con­di­tion, while the li­brary is in­evitably go­ing to ru­in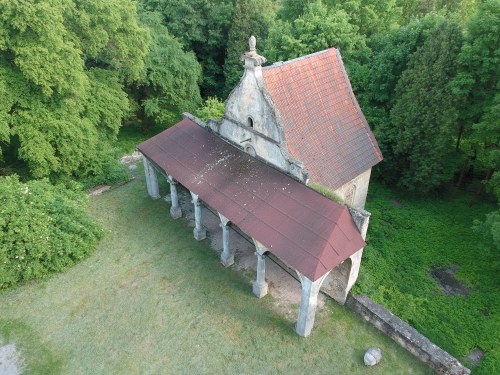 . The cas­tle park, now wild and over­grown, is al­so not in the best state of preser­va­tion.
RENAISSANCE WINDOW FRAMES ON THE SECOND FLOOR OF THE WESTERN ELEVATION
SIDE ENTRANCE TO THE CASTLE (WITH PROTECTION AGAINST FALLING OFF FRAGMENTS OF ARCHITECTURAL DETAILS)
| | |
| --- | --- |
| | The palace is not open to the public. How­ever, you can take a closer look at it from the out­side. The sur­round­ing of the palace is very quiet and relax­ing. |
| | |
| --- | --- |
| | A walk around the palace and through the park should not take more than half an hour. |
| | |
| --- | --- |
| | The area is available for people who have come with their dogs. |
| | |
| --- | --- |
| | Drone flights allowed. |
CHAPEL OF PETER THE APOSTLE AND ST. SOPHIA
VIEW OF THE CASTLE FROM THE WEST
---
T
he castle is located in the eastern part of the town, on a hill be­hind the ponds. From the town cen­ter head tow­ards Zam­ko­wa Street, and fur­ther (be­hind the ponds, to the left) along Do Zam­ku Street. The near­est rail­way sta­tion is loc­ated in Ko­złów, 11 km away.
| | |
| --- | --- |
| | You can leave your car on the out­skirts of the park, on Do Zam­ku Street (see pho­to be­low). |
| | |
| --- | --- |
| | You can ride a bicycle di­rect­ly to the front door of the palace. |
---
1. I. T. Kaczyńscy: Zamki w Polsce południowej, Muza SA 1999
2. L. Kajzer, J. Salm, S. Kołodziejski: Leksykon zamków w Polsce, Arkady 2001
3. E. Madejski: Pałac Myszkowskich w Książu Wielkim, Ochrona Zabytków 3/1 1950
4. A. Wagner: Murowane budowle obronne w Polsce X-XVIIw., Bellona 2019

PARKING IN FRONT OF THE CASTLE (DO ZAMKU STREET)
Castles nearby:
Miechów - the fortified monastery from the 14th-17th centuries, 15 km
Udórz - the relics of a knight's castle from the 14th century, 30 km
Wysocice - the fortified church from the 12th-13th century, 32 km

text: 2022
photographs: 2021
© Jacek Bednarek