OSSOLIN

castle relics of the Ossoliński family
THE BRIDGE ARCH AND A FRAGMENT OF THE GATE ARE THE BEST PRESERVED RELICS OF THE CASTLE
---
I
t is like­ly that al­ready in the 14th cen­tu­ry a Goth­ic brick cas­tle ex­ist­ed in this place, which was built by an un­known rep­re­sen­ta­tive of the To­por­czyk knight­ly fam­i­ly. Per­haps the founder of the strong­hold was castel­lan of Wi­śli­ca Jan To­pór called Ow­ca (Sheep, d. af­ter 1363), ac­cord­ing to the tra­di­tion a pro­to­plast of the great Os­so­liń­ski fam­i­ly, who was killed dur­ing the fights with his neigh­bors. The ex­is­tence of some for­ti­fied knight's seat is men­tioned in the book Li­ber Be­ne­fi­cio­rum
by Jan Dłu­gosz, where praedi­um mil­itare ex­ist­ing in the Os­so­lin es­tate was re­ferred to. Ini­tial­ly the fort­ress was quite small and o­ver the next two cen­turies it was cer­tain­ly ex­tend­ed and mod­ern­ized, al­though the scope of these trans­for­ma­tions is un­known. How­ev­er, it is hard to imag­ine that the 15th and 16th cen­tu­ry own­ers, who per­formed im­por­tant pub­lic func­tions, didn't make any changes in its spa­tial lay­out, even if Os­so­lin was not a place where they vis­it­ed ev­ery day.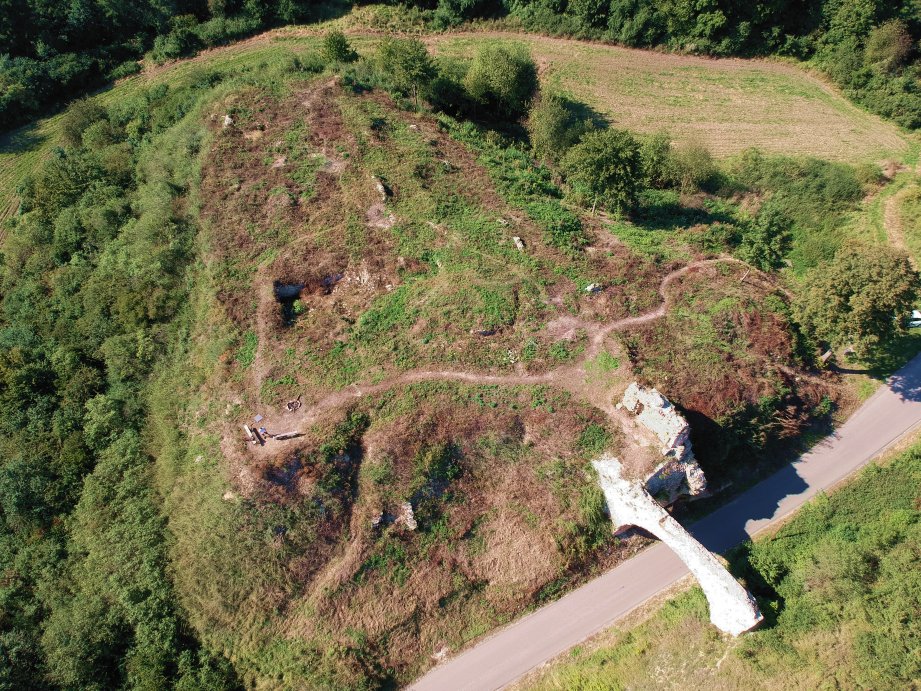 CASTLE HILL SEEN FROM THE SOUTHEAST
THE BEAUTIFUL RESIDENCE OF JERZY OSSOLIŃSKI ONCE STOOD HERE
A
n im­por­tant event in the his­to­ry of Os­so­lin was the ac­qui­si­tion of the es­tate by Je­rzy Os­so­liń­ski
of To­pór Coat of Arms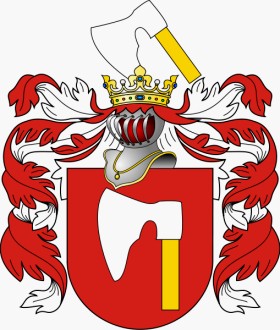 (d. 1650), who in 1621 re­ceived it from his fa­ther Jan Zbig­niew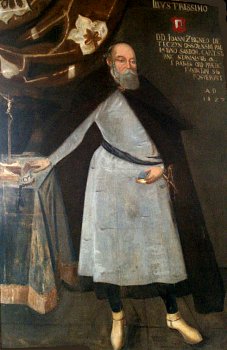 (d. 1623) as a hered­i­tary prop­er­ty. It was al­so here that he de­cid­ed to build his fam­i­ly seat. For this pur­pose, at the be­gin­ning of the third decade of the 17th cen­tu­ry, he hired renowned ar­chi­tects, among them prob­a­bly Waw­rzy­niec Senes, the al­leged cre­ator of the mag­nif­i­cent cas­tle Krzyż­to­pór
. He built on the walls of the old fort­ress a small, but very beau­ti­ful late Re­nais­sance res­i­dence, which soon be­came fa­mous through­out the king­dom for its lav­ish dec­o­ra­tions and rich fur­nish­ing, which em­pha­sized the wealth and high so­cial po­si­tion of its own­er.
OSSOLIN CASTLE ON A STOVE TILE FROM THE XVII CENTURY,
FROM THE COLLECTION OF THE MUSEUM IN BARANÓW SANDOMIERSKI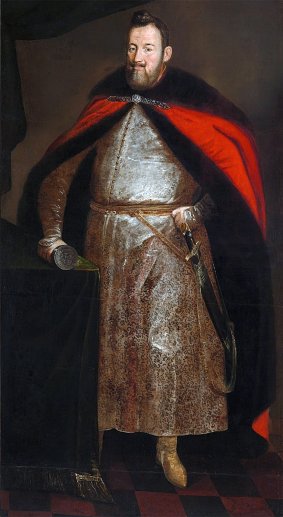 Jerzy Osso­liń­ski was born in San­do­mierz in De­cem­ber 1595 as the third son of the gov­er­nor Jan Zbig­niew Os­so­liń­ski and the first and on­ly child of his wife An­na née Fir­lej. For sev­er­al years he stud­ied at uni­ver­si­ties in Eng­land, Hol­land, Bel­gium, France and Italy, and then at the age of 21 he be­gan his ser­vice at the roy­al court, where he be­came friends with prince Wła­dy­sław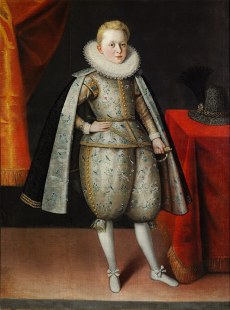 , which helped him great­ly in his fu­ture po­lit­i­cal ca­reer. When the prince be­came King Wła­dy­sław IV, Os­so­liń­ski suc­ces­sive­ly as­sumed more and more hon­or­able po­lit­i­cal func­tions. A great suc­cess was his mis­sion to Rome in 1633, where he re­ceived the ti­tle of Pa­pal Prince from Pope Ur­ban VIII
. On his way back, he met in Vi­en­na with Em­per­or Fer­di­nand II
, who gave him the ti­tle of Prince of the Ger­man Re­ich. In 1636 Je­rzy Os­so­liń­ki was ap­point­ed gov­er­nor of San­do­mierz. Sev­en years lat­er he reached the peak of his ca­reer by be­com­ing Grand Crown Chan­cel­lor, the high­est sec­u­lar of­fice in the then Poland.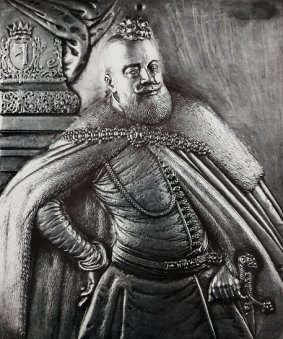 Os­so­liń­ski was ob­vi­ous­ly a very rich man, but his wealth was not as im­pres­sive as the of­fices he held might sug­gest. How­ev­er, he was not in debt any­where, which didn't hap­pen of­ten among the mag­nates of those times. He owed his high in­come to the care he took of his prop­er­ties and, above all, to the great gen­eros­i­ty of Wła­dy­sław IV, from whom he re­ceived ten sta­ros­ties. When his fa­ther died, he set­tled in Os­so­lin, where he erect­ed a beau­ti­ful, though rel­a­tive­ly small res­i­dence. In near­by Kli­mon­tów he al­so helped com­plete a Do­mi­ni­can mo­na­stery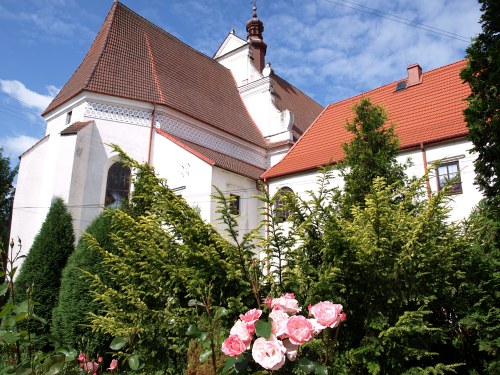 and built a church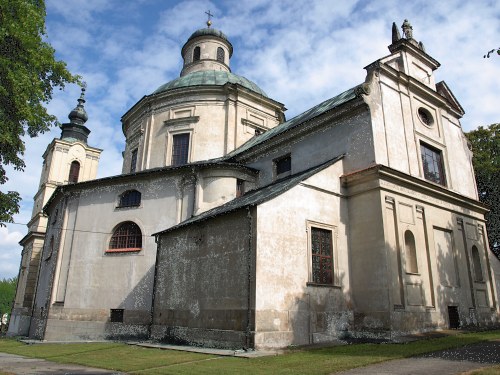 near­by, where his body was en­tombed af­ter his death. He was al­so a co-founder of the Je­suit col­lege in Byd­goszcz
and of the Ca­mal­dolese mo­nas­tery near War­saw. His biggest in­vest­ment, how­ev­er, was build­ing in the years 1639-42 a palace in War­saw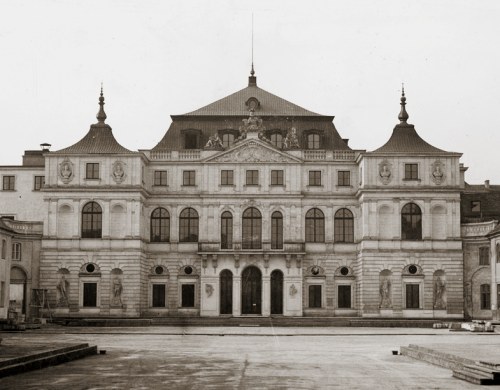 , lat­er called the Brühl Palace, at that time the most mag­nif­i­cent res­i­dence in the cap­i­tal.

In ad­di­tion to his un­doubt­ed po­lit­i­cal tal­ents, Je­rzy Os­so­liń­ski was al­so a very good writ­er. He was the au­thor of Di­ary of his own life. He wrote a trea­tise De Op­ti­mo Statu ret­pub­li­cae and nu­mer­ous speech­es of a po­lit­i­cal and so­cial na­ture. He died at the age of 55 as a re­sult of a stroke.

VIEW OF THE CASTLE FROM SOUTHWEST IN 1794, WATERCOLOUR BY ZYGMUNT VOGEL
VIEW OF THE CASTLE FROM THE NORTH ON A WATERCOLOR BY J. KLAUZMONT, LATE XVIII CENTURY
W
hen Jerzy Os­so­liń­ki died in 1650, the es­tate went to his daugh­ter An­na Te­re­sa (d. 1651) and her hus­band Zyg­munt Den­hoff (d. 1655), the sta­rost of Byd­goszcz and a mem­ber of the court of the Pol­ish queen Lud­wi­ka Ma­ria Gon­za­ga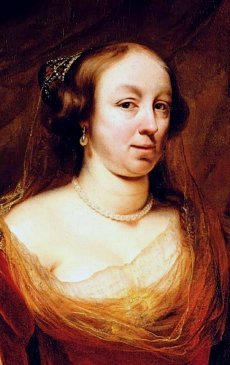 . On­ly a few years lat­er Os­so­lin was oc­cu­pied and plun­dered by the Swedish army and the Tran­syl­va­ni­an troops of Rá­kó­czi Györ­gy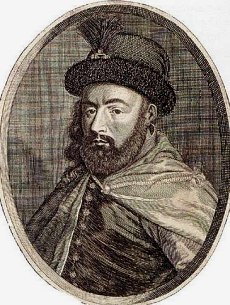 . Al­though Te­re­sa's son Fran­ci­szek Bo­gu­sław Den­hoff (d. 1703) re­built the cas­tle from the war dam­age, it nev­er re­gained the splen­dor it had shone in the first half of the 18th cen­tu­ry. It slow­ly de­te­ri­o­rat­ed, which was no doubt due to fre­quent changes of own­ers. Over the next two cen­turies it was ruled by Os­so­liń­scy, Ze­brzy­dow­scy, Mor­szty­no­wie, Den­hof­fo­wie, Po­toc­cy, San­gusz­ko­wie and Lu­bo­mir­scy. An in­ven­to­ry of the Os­so­lin es­tate from 1732 gives a sad pic­ture of a build­ing par­tial­ly de­void of roof, doors and win­dows. There­fore, Jó­zef Jan Kan­ty Os­so­liń­ski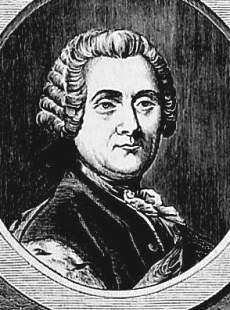 (d. 1780) un­der­took an at­tempt to save the res­i­dence, whose walls, due to a land­slide, cracked and were in dan­ger of col­laps­ing. In or­der to pro­tect them, huge but­tress­es reach­ing up to the sec­ond floor were erect­ed. The still in­hab­it­ed part of the cas­tle was ren­o­vat­ed as well.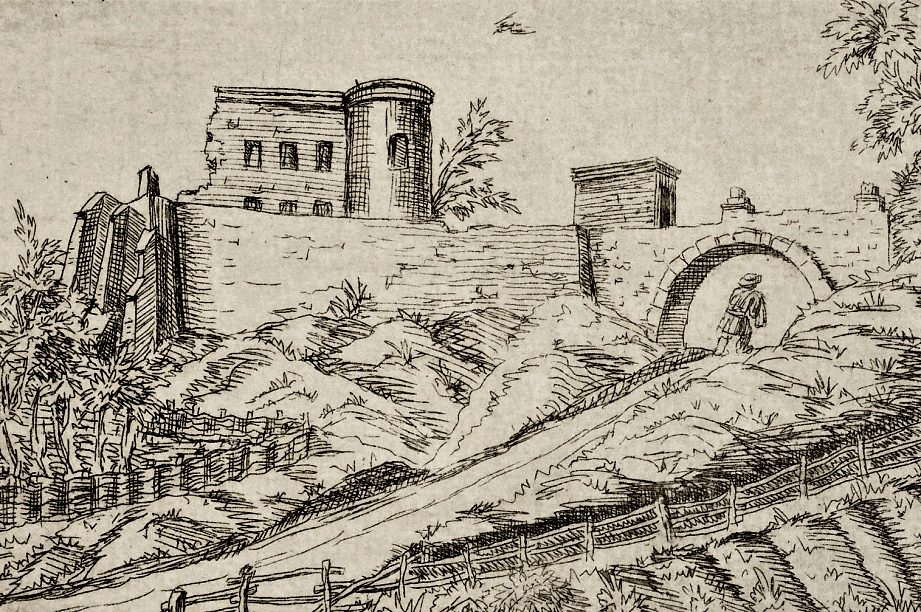 VIEW OF THE CASTLE SHORTLY AFTER ITS DEMOLITION, ENGRAVING FROM 1826
A
f­ter the death of Jó­zef Kan­ty in 1780, the cas­tle be­came the prop­er­ty of his son Jó­zef Sa­le­zy Os­so­liń­ski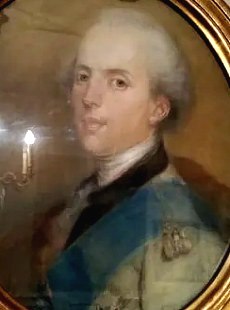 (d. 1789), who in the same year sold it to Fran­ci­szek Le­dó­chow­ski
(d. 1783) Sza­ła­wa coat of arms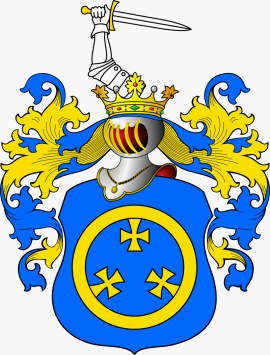 , gov­er­nor of Czer­ni­chów. Then the es­tate was tak­en o­ver by An­to­ni Bar­tło­miej Le­dó­chow­ski
(d. 1835), a mem­ber of the roy­al court, who, af­ter the failed Koś­ciusz­ko Up­ris­ing, sold his prop­er­ties in Vol­hy­nia and Ma­zo­via and set­tled in Os­so­lin. It was then that he made the fa­tal de­ci­sion...to blow up the cas­tle. Thus, in 1816, all that re­mained of the cas­tle was a mem­o­ry. To this day it is not known what prompt­ed Le­dó­chow­ski to car­ry out this in­sane plan. It is said that in this way he want­ed to fa­cil­i­tate the search for the trea­sure al­leged­ly hid­den with­in the cas­tle walls. Ac­cord­ing to oth­er opin­ions, he did this to pre­vent his own sons from in­cur­ring gam­bling and drunk­en debts in which the an­ces­tral seat would be the col­lat­er­al.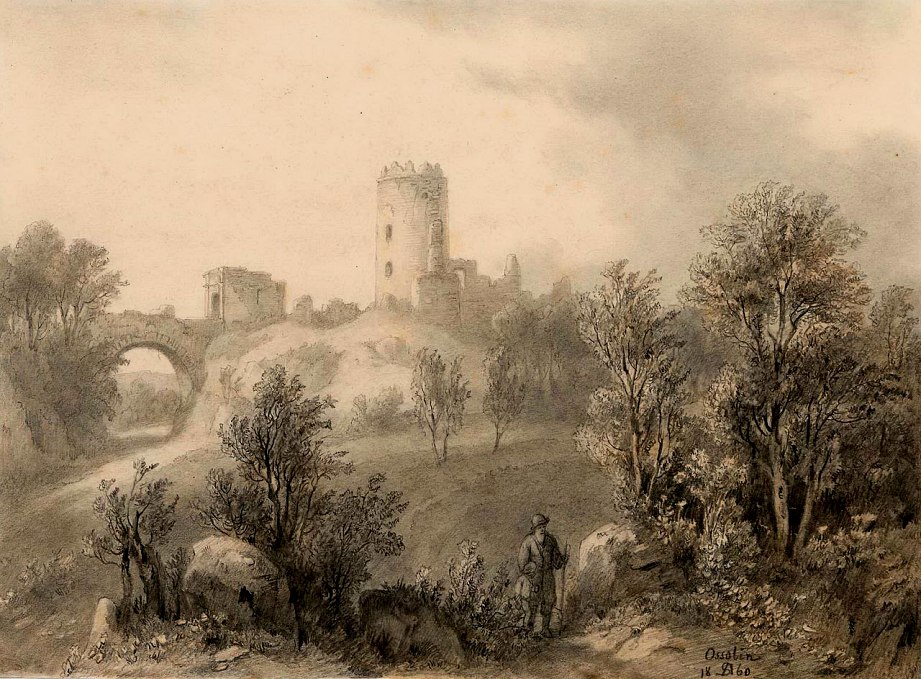 RUINS OF THE CASTLE ON THE PAINTING BY ALFRED SCHOUPPE FROM 1860
ENGRAVING BY FABIJAŃSKI, "TYGODNIK ILUSTROWANY" 1862
O
n­ly re­mains of walls, rem­nants of for­ti­fi­ca­tions and a lone tow­er are left on the cas­tle hill. In 1831 Igna­cy Le­dó­chow­ski
(d. 1870), gen­er­al, be­came the own­er of these ru­ins. For him, the de­bris was pri­mar­i­ly an eas­i­ly ac­ces­si­ble source of build­ing ma­te­ri­al, which was used to ex­pand the Le­dó­chow­ki res­i­dence in Gór­ki Kli­mon­tow­skie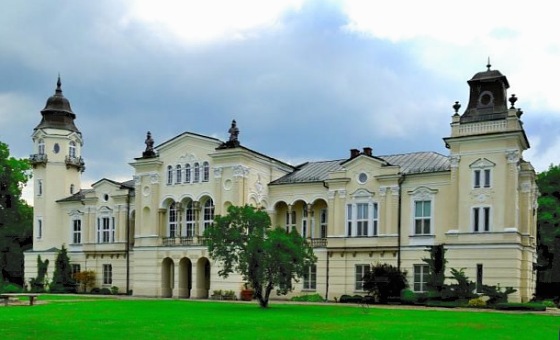 . Be­fore 1915 the en­trance gate, the bridge and the tow­er stood here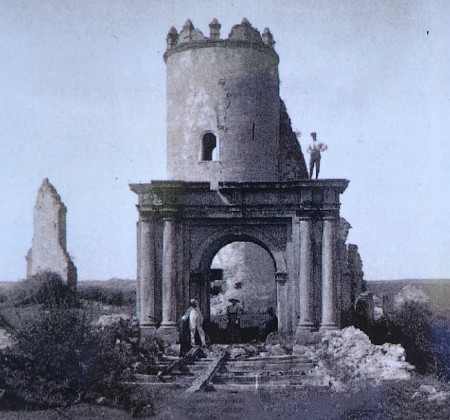 . In the 1920s, the last pre-war own­er of Os­so­lin, Mi­chał Kar­ski, opened a dis­tillery in their midst. Both the dis­tillery and the cas­tle tow­er col­lapsed in 1944 when re­treat­ing Ger­man troops blew them up as a po­ten­tial ob­ser­va­tion point for the ap­proach­ing So­vi­ets. Ac­cord­ing to un­con­firmed sources, the rub­ble from de­stroyed build­ings was used then by the Rus­sians to hard­en the tank cross­ing. It is said that even to­day stones from the cas­tle can be found on the road to near­by Zda­nów.
CASTLE HILL SEEN FROM THE NORTH, CA. 1915
THE ROAD TO WILKOWICE IN 1905 AND 2008
DESCRIPTION OF THE CASTLE
T
he sev­en­teenth-cen­tu­ry cas­tle was built of stone and brick, on a quadri­lat­er­al plan. It con­sist­ed of four three-storey res­i­den­tial wings sur­round­ed by a small court­yard and topped with an at­tic
. The build­ings were plas­tered, par­tial­ly rus­ti­cat­ed and dec­o­rat­ed with de­tails made of sand­stone. The ground floor housed util­i­ty rooms, e.g. ser­vants' cham­bers, a trea­sury, a kitchen, en­trances to cel­lars. The main rep­re­sen­ta­tive rooms were lo­cat­ed on the first and sec­ond floor of the north­ern wing. They were equip­ped with mar­ble floors and el­e­gant fire­places. Among them was a li­brary, very beau­ti­ful, gild­ed, with por­traits. In one of the cham­bers, thir­teen gild­ed beams were fixed to the walls, be­tween which paint­ings of Eu­ro­pean cities were placed, and its cen­tral part was dec­o­rat­ed with a fire­place and two stat­ues hold­ing the Os­solińs­ki coat of arms. The room dec­o­ra­tions in the oth­er wings was not so so­phis­ti­cat­ed, and the ba­sic ma­te­ri­al for their fin­ish­ing was wood.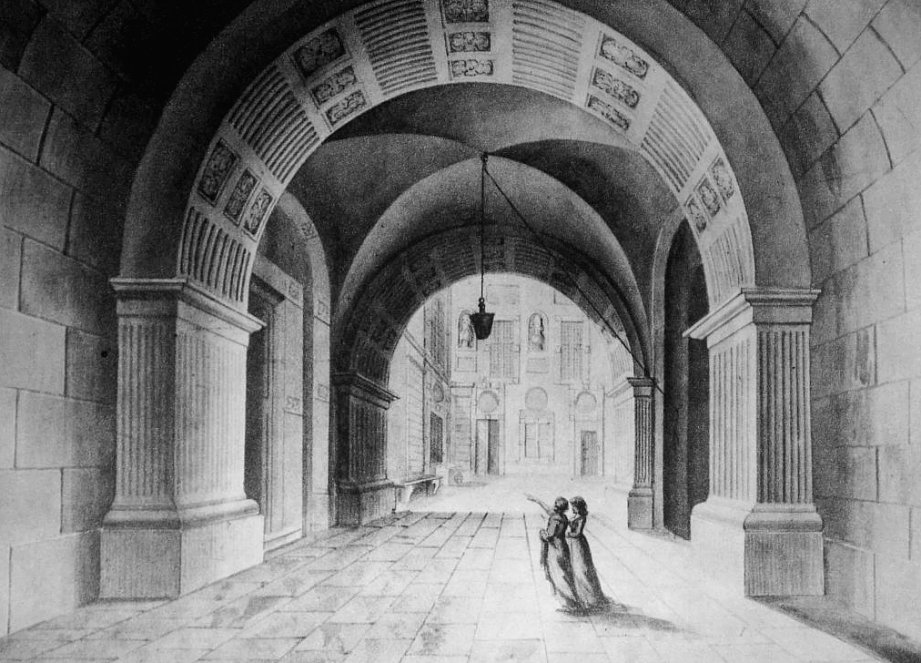 COURTYARD OF THE CASTLE IN OSSOLIN ACCORDING TO J. KLAUZMONT, 1794
I
n the south­ern cor­ner of the res­i­dence stood a cylin­dri­cal tow­er, pos­si­bly a rem­nant of me­dieval cas­tle, which in the 17th cen­tu­ry served as a chapel. It was ac­com­pa­nied by three small tur­rets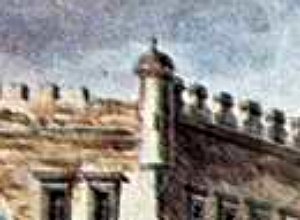 in­cor­po­rat­ed in­to cor­ners of the wings. The cas­tle was sur­round­ed by a de­fen­sive wall run­ning along the edge of the hill, and the re­mains of earth­en ram­parts sug­gest that the for­ti­fi­ca­tion sys­tem al­so in­clud­ed bas­tions. Ac­cess to the cas­tle was via a sin­gle-span ar­cad­ed bridge o­ver a deep ravine, and then through a gate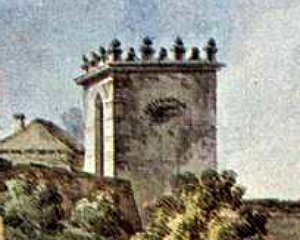 shaped like a tri­umphal arch. On the oth­er side of the ravine there was a vil­lage with farm build­ings.
CASTLE HILL WITH REMAINS OF THE GATE AND BRIDGE, VIEW FROM THE SOUTH
---
O
n­ly the foun­da­tions of the cas­tle walls and the re­mains of its cel­lars have sur­vived, as well as the relics of the en­trance gate and a frag­ment of the arched stone bridge. The bridge ar­cade is pic­turesque­ly spanned o­ver a ravine, which is now a nar­row lo­cal road. A dozen or so years ago, the cas­tle hill was over­grown with bush­es, which made it very dif­fi­cult to read the plan of the re­si­dence. The dense veg­e­ta­tion was cut down and two flim­sy bench­es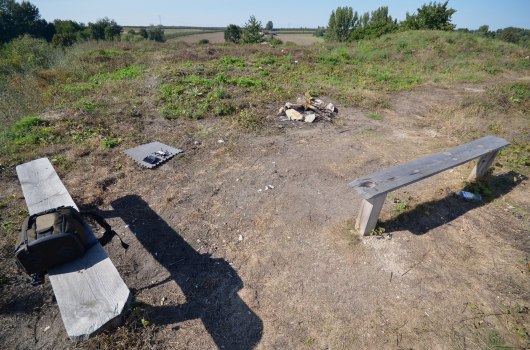 were placed here. The re­mains of a camp­fire and trash in­di­cate that the site serves the lo­cal com­mu­ni­ty :-(
THE HILL WITH REMAINS OF CASTLE FOUNDATIONS AND CELLARS
| | |
| --- | --- |
| | Admission is free. |
| | |
| --- | --- |
| | You can visit the ruin with your dog. |
| | |
| --- | --- |
| | Os­solin is in an air cor­ri­dor-free zone. There are no build­ings or high trees around the ru­ins. |
RELICS OF THE BRIDGE AND CASTLE GATE
---
O
s­solin is a vil­lage sit­u­at­ed far from busy roads, about 20 km west of San­do­mierz and 5 km north­east of Kli­mon­tów. It's not easy to find your way there, so GPS as­sis­tance can be price­less. The ru­in is lo­cat­ed by the road lead­ing from Wil­ko­wi­ce to Dziew­ków, 300 me­ters south of the bus stop.
| | |
| --- | --- |
| | While driv­ing along the above men­tioned road, you will cer­tain­ly no­tice the rel­ic of an ar­cad­ed bridge, which is spanned o­ver your heads. Right next to it there is a small park­ing lot with an in­for­ma­tion board con­tain­ing some of the most im­por­tant facts from the his­to­ry of the cas­tle. |
| | |
| --- | --- |
| | We can leave bike at the foot of the hill. It takes a lot of strength to car­ry it up the hill. |
---
1. R. Jurkowski: Zamki świętokrzyskie, Wydawnictwo CM 2017
2. L. Kajzer, J. Salm, S. Kołodziejski: Leksykon zamków w Polsce, Arkady 2001
3. R. Rogiński: Zamki i twierdze w Polsce, IWZZ 1990
4. A. R. Sypek: Zamki i warownie ziemi sandomierskiej, Trio 2003
5. A. Wagner: Murowane budowle obronne w Polsce X-XVIIw., Bellona 2019

THE CASTLE RUIN IS LOCATED ON THE CYCLING ROUTE OF THE FORTIFIED ARCHITECTURE
Castles nearby:
Międzygórz - relics of a royal castle from the 14th century, 13 km
Tudorów - relics of a knight's castle from the 14th century, 17 km
Ujazd - ruins of Krzyżtopór castle, 18 km
Sandomierz - royal castle from the 14th century, 22 km
Ptkanów - fortified church of St. Giles from the 14th century, 24 km

---
| | |
| --- | --- |
| | In Klimon­tów, the Col­le­giate Church of St. Joseph from the 17th cen­tu­ry, found­ed by Jerzy Os­so­liń­ski, de­signed by Waw­rzy­niec Se­nes. Built on the plan of an el­lipse, the tem­ple is one of the most orig­i­nal works of Baroque sacral ar­chi­tec­ture in Poland. |
| | |
| --- | --- |
| | Al­so in Klimon­tów, on the out­skirts of the town, there is a for­mer Do­mini­can mo­na­stery and the church of St. Mary and St. Ja­cek, erect­ed in the first half of the 17th cen­tu­ry by Zbig­niew Os­so­liń­ski. Af­ter the last war the mo­na­stery build­ing housed a school, now it is wait­ing to be adapt­ed. |
text: 2013, 2021
photographs: 2008, 2020
© Jacek Bednarek