STARE DRAWSKO

Drahim castle ruins
RUIN OF DRAHIM CASTLE, VIEW FROM SOUTHEAST
---
S
up­pos­ed­ly, as ear­ly as the 7th cen­tu­ry, a for­ti­fied set­tle­ment, pos­si­bly be­long­ing to the Slav­ic tribe of Thaf­ne­zi (Draw­ians), al­ready ex­ist­ed at this site. It was an el­lip­ti­cal-shaped low­land cas­tle, er­ect­ed on a nar­row isth­mus be­tween the Draw­sko and Żerd­no lakes, with a 6-8 me­ter high and 12 me­ter wide wood­en-earth ram­part and per­haps a wood­en pal­isade. In ad­di­tion, from the south and north a moat pro­tect­ed it, while from the east and west ac­cess to the st­rong­hold was blocked by the afore­men­tioned lakes. It seems that this ear­ly Slav­ic set­tle­ment was ir­re­triev­ably de­stroyed in the first half of the 12th cen­tu­ry, prob­a­bly as a re­sult of fights be­tween the Pol­ish prince Bo­le­sław (d. 1138) and rulers of the Po­me­ra­ni­an states.
GENERAL VIEW OF AN EARLY MEDIEVAL CASTLE ACCORDING TO J. NEKANDA-TREPKA
With­in the cas­tle ru­ins, ar­chae­ol­o­gists have found the re­mains of a wood­en cof­fin and the skele­ton of a 45-50 year old man. The pres­ence of a skele­tal buri­al with­in the cas­tle grounds rais­es many ques­tions about the spe­cial sig­nif­i­cance of the de­ceased to the lo­cal com­mu­ni­ty, be­cause such a lo­ca­tion is gen­er­al­ly con­sid­ered un­usu­al. Per­haps, then, we are deal­ing here with the grave of one of ear­ly me­dieval rulers, who, for rea­sons of rank and re­spect, was buried in the place where he lived and reigned.
MAN'S SKELETON FOUND AT DRAHIM CASTLE
PHOTO IS FROM THE BOOK: 'GRÓD I ZAMEK W STARYM DRAWSKU'
O
n Novem­ber 12, 1286, prince Prze­mysł II (d. 1296) hand­ed o­ver the ter­ri­to­ries lo­cat­ed in the vicin­i­ty of Dra­wa Riv­er and Draw­sko Lake to the Tem­plars, who pledged in re­turn to de­fend the bor­ders of Gre­ater Poland against in­va­sions by Bran­den­burg troops. They chose Tem­pel­burg (Cza­pli­nek) as the seat of their new com­man­dery, but as ear­ly as 1312 the or­der was dis­solved, and its prop­er­ties - at least for­mal­ly - were giv­en to an­oth­er con­gre­ga­tion of knights called the Or­der of St John (Hos­pi­tal­lers). In fact, how­ev­er, the lands were tak­en o­ver by mar­grave Wal­de­mar the Great (Wal­de­mar der Gro­ße, d. 1319), fol­lowed by Hen­ry II the Child (Hein­rich das Kind, d. 1320), the last of the Ass­can line of the Bran­den­burg mar­graves. Then the com­man­dery came un­der the au­thor­i­ty of the bish­ops of Ka­mień Po­mor­ski, and in 1345, with the con­sent of mar­grave Lud­wig Wit­tel­sbach (d. 1361), it was giv­en to the Hos­pi­tal­lers, who soon erect­ed two watch­tow­ers: in Mach­li­ny near the bor­der with Gre­ater Poland, and Dra­him near the bor­der with Po­me­ra­nia. The lat­ter they built on the isth­mus of Draw­sko and Żerd­no lakes, ex­act­ly on the site of the ear­ly Slav­ic set­tle­ment de­stroyed in the 12th cen­tu­ry.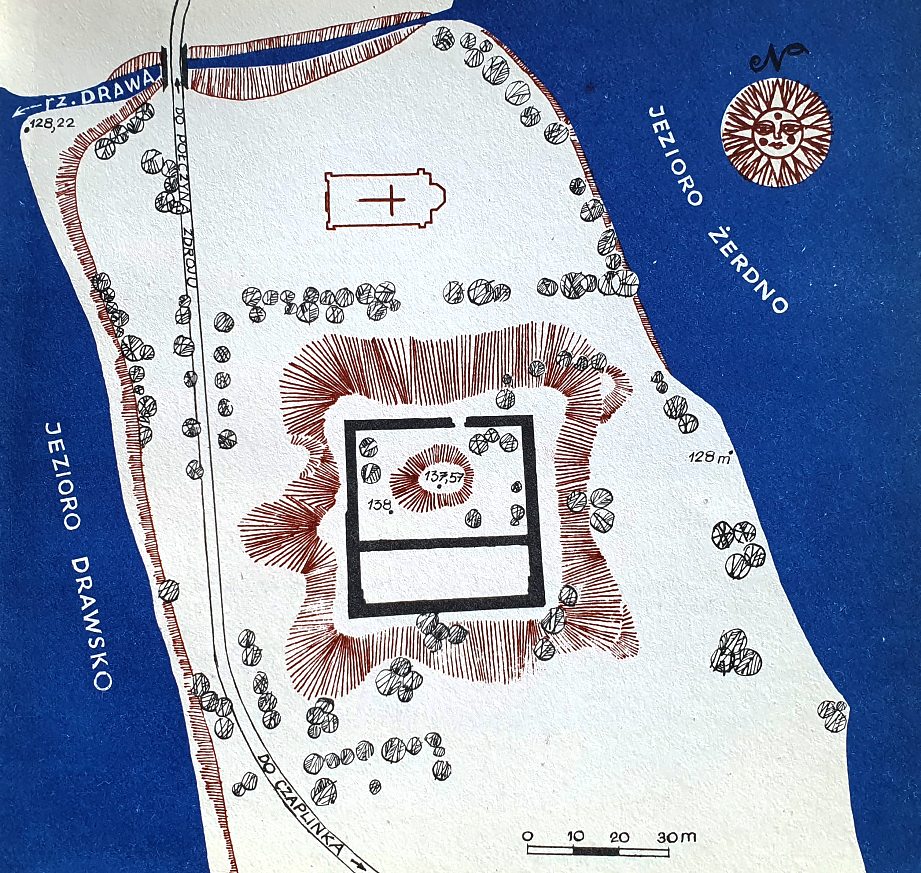 LOCATION PLAN OF THE CASTLE HILL ON THE ISTHMUS BETWEEN DRAWNO AND ŻERDNO LAKES
DRAWING IS FROM THE BOOK: 'GRÓD I ZAMEK W STARYM DRAWSKU'
T
he con­struc­tion of brick cas­tle pre­sum­ably last­ed from 1360 to 1366. How­ev­er, just two years lat­er, the elec­tor of Bran­den­burg Ot­to V the Lazy (Ot­to der Fau­le, d. 1379) was forced to sign a tre­aty, un­fa­vor­able to him, by virtue of which he re­lin­quished the com­man­dery of Tem­pel­burg to king Ca­si­mir the Great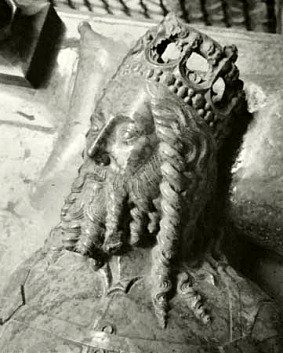 (Ka­zi­mierz Wiel­ki, d. 1370), thus the land be­came part of the King­dom of Poland. The changes in bound­aries and the es­tab­lish­ment of a new sov­er­eign found their re­flec­tion in prop­er­ty re­la­tions, al­though in prin­ci­ple they did not some­how sig­nif­i­cant­ly af­fect the mo­nas­tic set­tle­ment in the ter­ri­to­ry of New March. Al­though the Hos­pi­tallers for­mal­ly lost all their cas­tles, in fact they con­tin­ued to use them - but no longer as own­ers, but on­ly as fiefs of the Pol­ish king.
DRAHIM CASTLE - SOUTHERN WALL
D
e­spite the fact that these lands be­longed to the Pol­ish king­dom, the Or­der of St. John sought in­de­pen­dence from the Pol­ish king by pur­su­ing its own pol­i­cy, of­ten di­rect­ed against Poland and its al­ly Po­me­ra­nia. Af­ter the death of Ca­si­mir the Great, a con­flict broke out be­tween the or­der and one of the Po­me­ra­ni­an dukes - pre­sum­ably Świę­to­bór I (d. 1413) or War­ci­sław V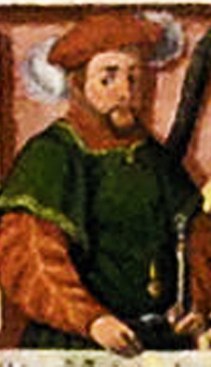 (d. 1390) - whose troops in­vad­ed New March in 1376 cap­tur­ing the cas­tles of Cza­pli­nek and Mach­li­ny. That in­va­sion was re­sist­ed on­ly by Dra­him, which cer­tain­ly ben­e­fit­ed from its strong for­ti­fi­ca­tions and con­ve­nient lo­ca­tion in the vicin­i­ty of large lakes. At that time Poland was ruled by Lo­uis of Hun­ga­ry
(Na­gy La­jos, d. 1382), who was not par­tic­u­lar­ly in­ter­est­ed in the af­fairs of Po­me­ra­nia, what Hos­pi­tal­lers skill­ful­ly took ad­van­tage of by strength­en­ing ties with the Teu­ton­ic Or­der and Bran­den­burg. Break­ing the obli­ga­tions of 1368, they in­tro­duced in­de­pen­dent rule in the Draw­sko area, and at this time they al­so be­gan the large-scale coun­ter­feit­ing of coins in their cas­tles.
MATRIX AND STAMP, RAW MATERIAL, COPPER BAR AND FAKE COINS FOUND IN DRAHIM CASTLE
PICTURE IS FROM THE BOOK: 'GRÓD I ZAMEK W STARYM DRAWSKU'
The me­dieval ma­trix, half-fin­ished prod­ucts and coins found among the ru­ins of Dra­him cas­tle in­di­cate that at the turn of the 14th and 15th cen­turies cop­per and bronze mon­ey, orig­i­nal­ly mint­ed by Po­me­ra­ni­an mints, but al­so coins of Si­le­sian rulers, Pol­ish kings and even Teu­ton­ic mon­ey, was be­ing coun­ter­feit­ed here. About 1,500 pieces of fin­ished prod­ucts and disks pre­pared for stamp­ing were found dur­ing ar­chae­o­log­i­cal re­search. Judg­ing from the lo­ca­tion of a large num­ber of coins, dies, and raw ma­te­ri­al the mint­ing work­shop was prob­a­bly lo­cat­ed in the east­ern part of the south­ern wing of the cas­tle.
FRAGMENT OF THE MATRIX WITH COIN PATTERNS, FOUND AT DRAHIM CASTLE
PICTURE IS FROM THE BOOK: 'GRÓD I ZAMEK W STARYM DRAWSKU'
I
n 1400-1402, Grand Mas­ter of the Teu­ton­ic Or­der Kon­rad von Jun­gin­gen (d. 1407) bought the town of Draw­sko and the near­by ter­ri­to­ry of New March from Si­gis­mund of Lux­em­burg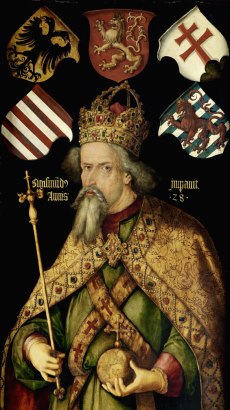 (d. 1437). The ter­ri­to­ri­al de­vel­op­ment of Poland's great­est en­e­my re­sult­ed in the in­va­sion of Wła­dy­sław Ja­gieł­ło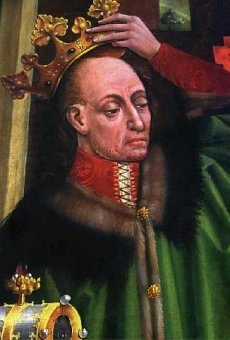 (d. 1434) in 1407, dur­ing which, af­ter a three-day siege, Pol­ish troops un­der the com­mand of San­do­mierz cas­tel­lan To­masz of Wę­gle­szyn cap­tured the cas­tle, thus end­ing the 50-year reign of the knight­ly or­ders in these lands.
AT THE LAKE ŻERDNO, NEAR THE CASTLE
A
f­ter ex­pul­sion of the Hos­pi­tal­lers, the cas­tle served as the seat of roy­al gov­er­nors. It al­so pro­vid­ed a base for Pol­ish troops to raid Teu­ton­ic lands as well as to at­tacks on mer­chants fol­low­ing near­by routes and couri­ers car­ry­ing mail from Mal­bork to west­ern pro­vin­ces of Teu­ton­ic state. In 1415, af­ter one such plun­der ex­pe­di­tion, which end­ed with the cap­ture of a huge herd of 1,500 sheep, hors­es and cat­tle from Draw­sko, the Dra­him cas­tle suc­cess­ful­ly re­sist­ed a re­tal­ia­to­ry ex­pe­di­tion or­ga­nized by Człu­chów com­man­der Jost von Ho­hen­kir­chen.
HISTORICAL NAMES OF THE CASTLE
Draheym – 1368, Drageheym – 1402, Trageheym – 1407,
Drahem – 1408, Tragheim – 1411, Draheyn – 1415,
Dragheim – 1416, Drahen – 1420, Draim – 1426,
Drahym – 1438, Drachim – 1444, Dragym – 1509,
Dryam – 1509, Dereym – 1521, Alt Draheim – till 1945
THE CASTLE SEEN FROM THE SOUTHEAST, DRAWSKO LAKE IN THE BACKGROUND
I
n 1422, the starost of Drahim, Do­bro­gost Os­tro­róg coat of arms Na­łęcz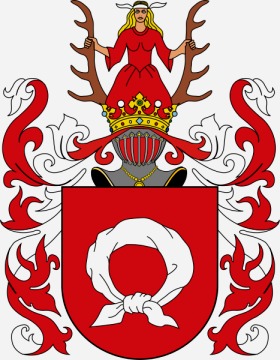 (d. 1444), im­pris­oned Wede­gon von We­del, who was al­lied with Teu­ton­ic Knights. This caused widespread in­dig­na­tion among the Dra­him bur­ghers and led to their spon­ta­neous ex­pe­di­tion to Dra­him and seiz­ing it by force of arms on June 10. The towns­peo­ple lat­er tried to "sell" the cas­tle to Teu­ton­ic Knights, but the lat­ter took it for­ci­bly, pay­ing noth­ing for it. Even­tu­al­ly Dra­him was re­turned to Pol­ish hands, pre­sum­ably through some kind of treach­ery or a trick, but we do not know the ex­act date of its take­over. How­ev­er, this must have hap­pened no lat­er than 1426, since by then the cas­tle was man­aged by Pol­ish gov­er­nor Jan Ja­rog­niew­ski of Or­la coat of arms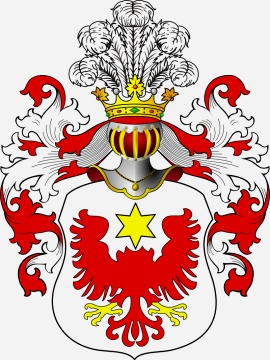 (d. af­ter 1438), and in the same year king Wła­dy­sław Ja­gieł­ło him­self ar­rived here.
VIEW OF THE RUINS FROM THE ROAD SIDE IN THE 1960S AND TODAY
A
f­ter Poland's vic­to­ry in the 13-year war (against the Teu­ton­ic state, 1454-66), the strong­hold ceased to serve a strate­gic func­tion and for the next two cen­turies operated in rel­a­tive peace as the seat of Dra­him's ad­min­is­tra­tive dis­trict. From this pe­ri­od, it is worth not­ing, as a some­what trag­ic event, the fire of 1525, af­ter which gov­er­nor Jo­a­chim Na­tzmer (d. 1553) and his son Wil­helm car­ried out some re­pair and con­ser­va­tion work here, in­clud­ing re­build­ing cas­tle in­te­ri­ors, re­pair­ing de­fen­sive walls and deep­en­ing the moat. The Na­tzmers al­so ex­pand­ed the cas­tle's farm­stead, where they erect­ed new sta­bles, barns, a brew­ery and oth­er nec­es­sary equip­ment re­lat­ed to the op­er­a­tion of these fa­cil­i­ties.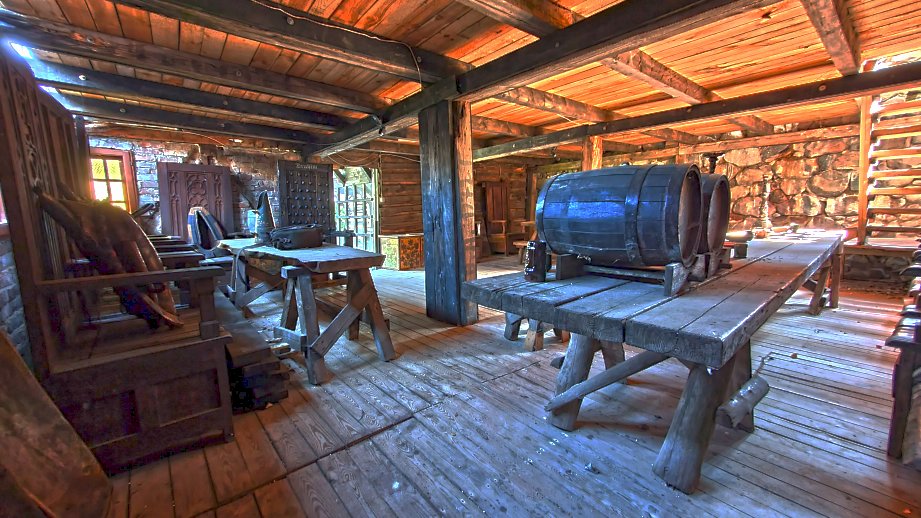 I
n 1555, King Sigis­mund Au­gus­tus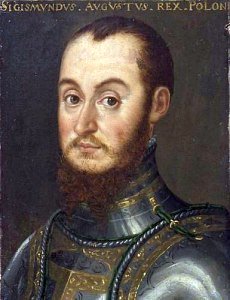 hand­ed o­ver Drahim cas­tle to Ja­nusz Ko­ście­lec­ki of Ogoń­czyk coat of arms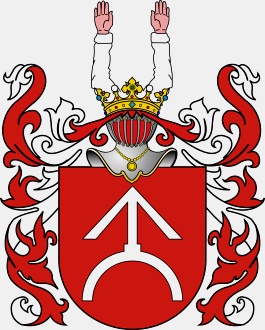 (d. 1564), on con­di­tion that the lat­ter would pay an ap­pro­pri­ate sum to the afore­men­tioned Wil­helm Na­tzmer. This pay­ment, how­ev­er, did not oc­cur un­til four years lat­er, and with it the of­fi­cial han­dover of the cas­tle, ac­com­pa­nied by a roy­al in­spec­tion. We learn from it that the cas­tle's staff at the time and the staff of the near­by farm­stead num­bered 21 peo­ple, in­clud­ing a scribe and a starost-as­sis­tant. Among cas­tle's ser­vants were two gun­ners, a key-keep­er, four watch­men, a hun­ter, a cook, a gate-keep­er and a sta­ble­man. The an­nu­al up­keep of the cas­tle and its crew cost around 400 flo­rins at the time.
DRAHIM CASTLE: CANNON REPLICA AND COPIES OF MEDIEVAL ARMOR
I
n 1576 (or 1583) Jan Sędzi­wój Czarn­kow­ski of Na­łęcz coat of arms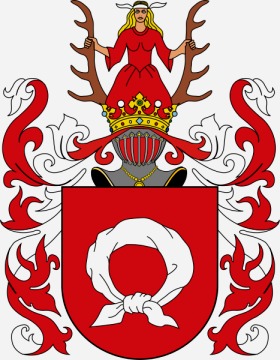 (d. 1611) be­came sta­rost of Dra­him. Soon af­ter, he made an­oth­er mod­ern­iza­tion of the cas­tle, in­clud­ing the con­struc­tion of a wood­en chapel in its court­yard, as well as two build­ings with a half-tim­bered struc­ture, called the sta­rost's house and the vice-sta­rost's house. The of­fice was in­her­it­ed by his son, al­so Jan Sę­dzi­wój, mar­ried to An­na Mo­hi­lan­ka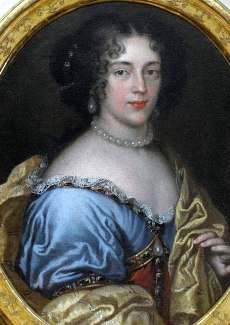 (d. 1666), who, af­ter Jan's death in 1642, mar­ried Wła­dy­sław Gon­za­ga Mysz­kow­ski of Ja­strzę­biec coat of arms
(d. 1658), be­queath­ing him the Dra­him sta­ro­sty. Dur­ing the Pol­ish-Swedish War, in 1656 the Swedes seized the cas­tle with­out ac­tu­al­ly fight­ing, af­ter a 400-strong Pol­ish con­tin­gent had es­caped.
PLAN OF THE CASTLE IN ENGRAVING BY ERIK DAHLBERGH FROM 1657
I
n 1657, Pol­ish king Jan Ka­zi­mierz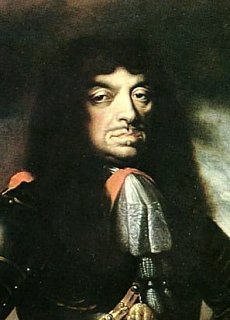 (d. 1672) pledged Dra­him to the Elec­tor of Bran­den­burg Frie­drich Wil­helm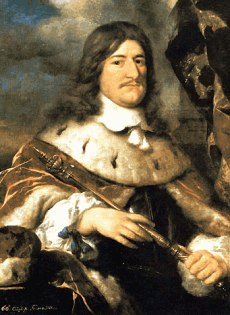 (d. 1688) in ex­change for his mil­i­tary sup­port. He did not re­pay the debt, and in 1660 the cas­tle and its sub­or­di­nate land for­mal­ly be­came part of Bran­den­burg. In fact, how­ev­er, it was still ad­min­is­tered by Pol­ish het­man Sta­ni­sław Po­toc­ki called Re­we­ra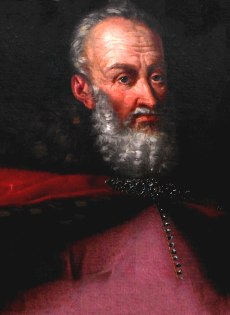 (d. 1667), who - de­spite the specter of debt hang­ing o­ver the cas­tle - ren­o­vat­ed and for­ti­fied it. The Bran­den­burg­ers took o­ver the strong­hold by force on­ly a year af­ter Po­toc­ki's death (1668) and from then on ruled it as a prince­ly do­main, and af­ter Bran­den­burg had been in­cor­po­rat­ed in­to the King­dom of Prus­sia (1701) - as roy­al prop­er­ty. The cas­tle, called Alt Dra­heim in Ger­man, was ad­min­is­tered by an of­fi­cial known as an amt­mann, who had ju­di­cial pow­er and po­lice au­thor­i­ty o­ver the area.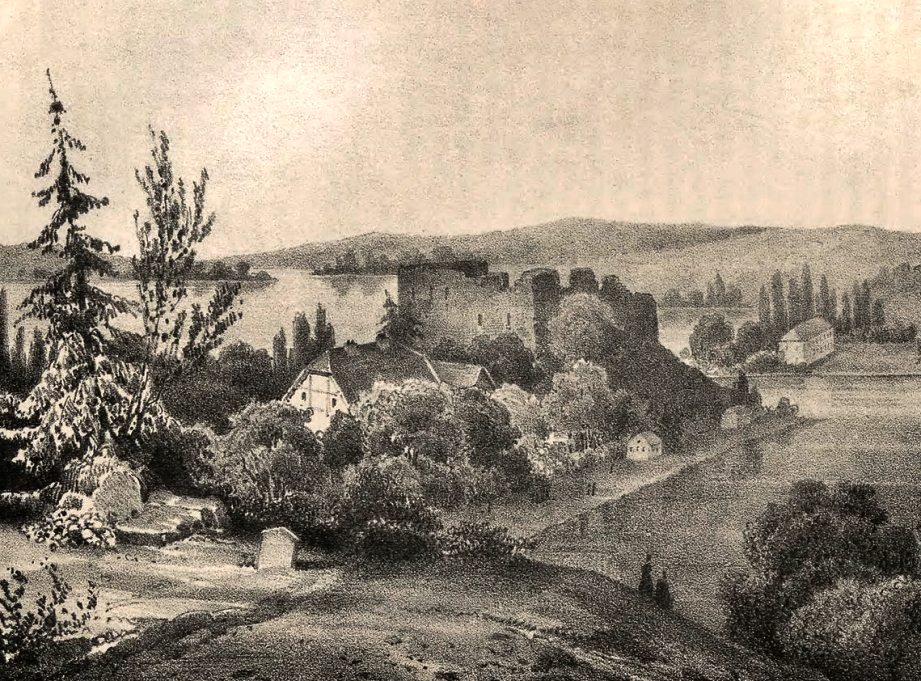 VIEW OF THE CASTLE FROM THE FIRST HALF OF THE XIXTH CENTURY
A
f­ter the death of amt­mann Kon­rad von Hom­boldt (d. 1726), the Dra­him dis­trict, along with its po­lice and court ju­ris­dic­tion, be­came a lease­hold. It was tak­en o­ver by a cer­tain Jo­hann Warn­sha­gen, fol­lowed by his son, Carl Frie­drich, and then by Jo­han Phil­lip Holz, the third and last pri­vate ten­ant of the cas­tle. By this time the build­ing was al­ready in a very poor tech­ni­cal con­di­tion. That con­di­tion was fur­ther wors­ened by the in­va­sion of the Rus­sian troops, which shelled the cas­tle, then loot­ed it and set it on fire. Lat­er it still housed of­fices of the Prus­sian tax land ad­min­is­tra­tion, but as ear­ly as 1784 part of the walls were de­mol­ished to ob­tain bricks for the con­struc­tion of a Pro­tes­tant church (which stands next to the cas­tle). From then on, Dra­him de­clined more and more un­til it be­came just a pic­turesque ru­in.
EVANGELICAL CHURCH IN STARE DRAWSKO WAS BUILT PARTLY USING MATERIAL OBTAINED FROM THE CASTLE
I
n 1853, the ru­in passed from pri­vate hands to the Prus­sian state for 270 tha­lers, and then - as ear­ly as 1927 - it was bought for 250 tha­lers by dis­trict au­thor­i­ties in Szcze­ci­nek (Neu­stet­tin), on whose ini­tia­tive first work to se­cure and con­sol­i­date the cas­tle walls be­gan. More wide­spread res­cue work, in­clud­ing ar­chae­o­log­i­cal re­search, did not take place un­til 1963-68. Af­ter their com­ple­tion, how­ev­er, there was a lack of ideas and funds to man­age the cas­tle, caus­ing it to fall in­to ne­glect again. This state of af­fairs last­ed un­til the 1990s when the ru­in was bought by a pri­vate en­trepreneur, who adapt­ed it for tour­ism.
ARCHAEOLOGICAL WORKS CARRIED OUT AT THE CASTLE IN THE 1960S
DESCRIPTION OF THE CASTLE
T
he cas­tle was sit­u­at­ed on an em­bank­ment (rem­nant of an ear­ly me­die­val bo­rough), which for this pur­pose was raised by 2 me­ters and re­shaped from an oval in­to a quad­ran­gle. On the lake side, the slopes of this hill were re­in­forced with stone paving and wood­en beams to pre­vent ero­sion and land­slides of for­ti­fi­ca­tion el­e­ments. The cas­tle was cut off from the main­land by two moats, about 5 me­ters deep, en­clos­ing it from the north and south, while Draw­sko and Żerd­no lakes formed a nat­u­ral bar­ri­er from the east and west. Ac­cess to the strong­hold led by a wood­en draw­bridge o­ver the north­ern moat, sup­port­ed by thick, ver­ti­cal pil­lars.
CASTLE RUIN AND EVANGELICAL CHURCH, PHOTO FROM THE 1930S
DRAHIM SEEN FROM THE NORTHERN SHORE OF LAKE ŻERDNO
T
he out­er wall, built with stones at the ground lev­el and bricks above, formed a quadri­lat­er­al reg­u­lar square with sides of ca. 41 x 46 me­ters. It is in­ter­est­ing to note that the walls, up to 2.5 me­ters thick, var­ied in height: on the south side, where the great­est dan­ger was ex­pect­ed, it was al­most 13 me­ters, while the oth­er sides did not ex­ceed 8 me­ters. They were crowned by a roofed porch for guards, along which shoot­ing holes were placed at an in­ter­val of ca. 2.5 me­ters. The main gate­way to the cas­tle was sit­u­at­ed in the north­ern cur­tain, while in the west­ern wall there was a nar­row pe­de­strian gate. It should be men­tioned that the cas­tle nev­er had a tow­er.
REMAINS OF THE GATE IN THE NORTH WALL OF THE CASTLE
T
he main house, 37 me­ters long and 11 me­ters wide, oc­cu­pied the en­tire space along the south­ern wall and its area cov­ered about ¼ of the en­tire cas­tle. It was a three-sto­ry ed­i­fice, the ground floor of which con­tained a mint work­shop, a kitchen and a 8-me­ter-deep cone, pre­sum­ably serv­ing as a pri­son dun­geon, al­though ac­cord­ing to some opin­ions it may have been the be­gin­nings for a fu­ture tow­er. The sec­ond floor of the south wing con­sist­ed of liv­ing cham­bers and rep­re­sen­ta­tive halls, while the top floor was prob­a­bly used for stor­age pur­pos­es. Nat­u­ral light reached them on­ly from the north side, since from the south the wall of the house was adapt­ed for de­fense, and there­fore it had on­ly small shoot­ing holes here.
RECONSTRUCTION OF THE XIV-XV CENTURY CASTLE BY ZBIGNIEW RADACKI
EXPOSED DUNGEON (?), PICTURE FROM: 'GRÓD I ZAMEK W STARYM DRAWSKU'
T
he me­dieval cas­tle prob­a­bly al­so had wood­en work­shops and out­build­ings ar­ranged around a rect­an­gu­lar court­yard. In its north­east­ern cor­ner, a 4 x 8-me­ter cel­lar with a large num­ber of cross­bow bolts, traces of iron ore smelt­ing and a fur­nace was dis­cov­ered, as well as a cel­lar dat­ing from the turn of the 14th and 15th cen­turies, which is a rel­ic of a black­smith's work­shop. In the me­dieval phase, there was al­so a cir­cu­lar horse drinker and a tim­bered well with a di­am­e­ter of ca. 180 cm. The cas­tle court­yard had a stone pave­ment. Near the en­trance gate, as well as at the west­ern gate, gut­ters shaped in it for drain­ing ex­cess rain­wa­ter from the cas­tle grounds have been pre­served.
GUTTER FOR DRAINING WATER FROM THE COURTYARD, PICTURE FROM: 'GRÓD I ZAMEK W STARYM DRAWSKU'
RECONSTRUCTION OF A BLACKSMITH'S WORKSHOP
M
ore in­for­ma­tion about the spa­tial lay­out of the cas­tle is pro­vid­ed by doc­u­ments from in­spec­tions con­duct­ed here by roy­al of­fi­cials. Thanks to them, we know that in the sec­ond half of the 16th cen­tu­ry two half-tim­bered ed­i­fices were erect­ed in the court­yard: in the west­ern part a one-sto­ry and straw-cov­ered so-called starost's house (19 x 10 me­ters), and in the east­ern part a build­ing called vice-starost's house (21 x 7.5 me­ters). Both build­ings were con­nect­ed by their short­er sides with the me­dieval south­ern wing, but did not di­rect­ly ad­join the de­fen­sive walls - a two-me­ter space left be­tween them and the wall, so they gained ad­di­tion­al light (the out­er walls had no win­dows).
VIEW OF THE CASTLE FROM THE NORTHEAST: 1. REMAINS OF THE SOUTH WING, 2. MAIN GATE, 3. SITE OF THE STAROST'S HOUSE,
4. SITE OF THE VICE-STAROST'S HOUSE, 5. WICKET, 6. MOAT
W
e learn from doc­u­ments that in 1565 a sta­ble for 16 hors­es op­er­at­ed by the west wall, with a feed store in the at­tic. In the cor­ner be­tween the south­ern and west­ern wings there was a shed with a cel­lar ca­pa­ble of hold­ing 20 tons of beer. In ad­di­tion, a reed-cov­ered guard­house stood right next to main gate, and near­by - an am­mu­ni­tion store­house. North of the cas­tle a farm area ex­tend­ed.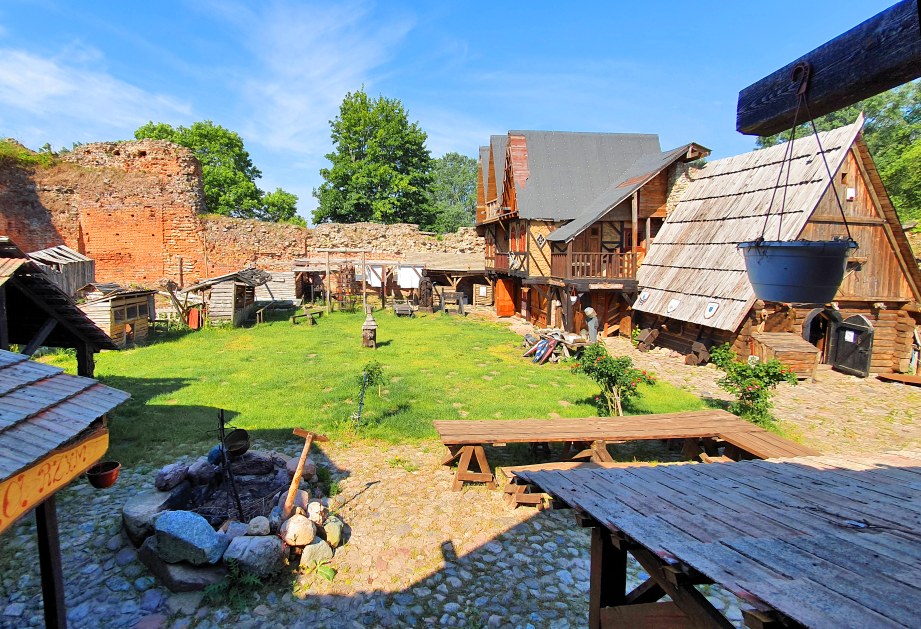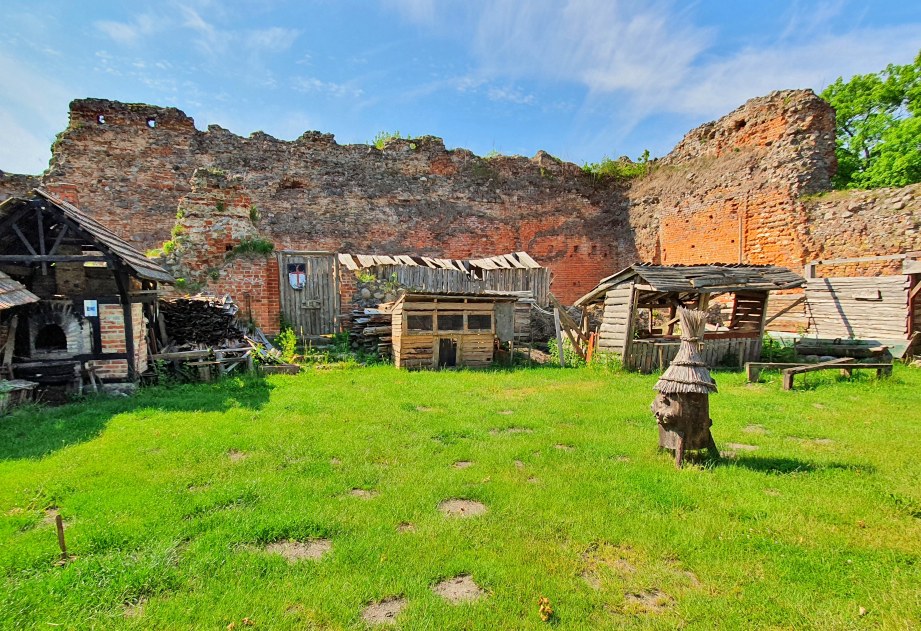 T
he gate­house (dat­ing from the 16th cen­tu­ry), equipped with an oak gate and a draw­bridge with a coun­ter­weight, al­so had a half-tim­bered con­struc­tion. In ad­di­tion, in the 16th cen­tu­ry, earth­en ram­parts with cor­ner semi­cir­cu­lar roun­dels were erect­ed. In 1565, the ar­til­le­ry de­fense of the cas­tle con­sist­ed of 14 fal­co­nets, as well as the other ar­ma­ments in­clud­ed ar­mor for 6 ser­vants and a ri­fle be­long­ing to the sta­rost. In the mid­dle of the 17th cen­tu­ry, a pro­ject was made to sur­round the cas­tle with bas­tion for­ti­fi­ca­tions, but it was prob­a­bly nev­er re­al­ized.
RECONSTRUCTION OF A XVII-XVIII CENTURY CASTLE ACCORDING TO ZBIGNIEW RADACKI
---
T
he full perime­ter of the stone and brick de­fen­sive walls has sur­vived, with the re­mains of the main cas­tle house. The court­yard build­ings, on the oth­er hand, are al­ready con­tem­po­rary and not his­tor­i­cal­ly re­lat­ed to the orig­i­nal lay­out of the me­dieval strong­hold. The build­ings form some­thing like a me­dieval set­tle­ment, shaped to suit the taste of the mass tour­ist. In my opin­ion, this sce­nery is high­ly con­tro­ver­sial, al­though ac­cept­able, while the most crit­i­cism, how­ev­er, is due to the gen­er­al ne­glect that pre­vails here.
AT THE CASTLE WE CAN FIND PLACES WHERE IT IS PLEASANT TO BE ...
...AND THOSE THAT CAUSE A FEELING OF EMBARRASSMENT
| | |
| --- | --- |
| | Ad­mis­sion fee. For peo­ple who on­ly want to see the ru­ins "from the in­side", the tick­et price may be dif­fi­cult to accept (6€ in 2022), as the tour will not last more than 15-20 min­utes. More at­trac­tions the cas­tle of­fers to fam­i­lies with chil­dren, who may find here typ­i­cal en­ter­tain­ment for them. |
| | |
| --- | --- |
| | You can en­ter the cas­tle grounds with your dog. |
| | |
| --- | --- |
| | The ru­in is not suit­able for peo­ple with phys­i­cal dis­abil­i­ties. |
---
T
The castle is located on a nar­row isth­mus be­tween two lakes, just by the road no 163 con­nec­ting Cza­pli­nek with Poł­czyn-Zdrój. Buses from Wałcz, Ko­sza­lin and Po­znań pass through Sta­re Draw­sko (a bus stop right next to the cas­tle).
| | |
| --- | --- |
| | There is a large, free par­king lot near the cas­tle. |
---
1. G. J. Brzustowicz: Czasy Wedlów, ASz 2003
2. H. Janocha, F. Lachowicz, D. Ptaszyńska: Gród i zamek w Starym Drawsku, WP 1972
3. L. Kajzer, J. Salm, S. Kołodziejski: Leksykon zamków w Polsce, Arkady 2001
4. J. Leszczełowski: Henrykowscy Golczowie, Kamera 2013
5. E. Rymar: Historia polityczna i społeczna Nowej Marchii w średniowieczu, Gorzów Wielkopolski, 2016
6. Z. Szultka: Natzmerowie - z badań nad zróżnicowaniem politycznym..., Słupskie Studia Hist. 19, 2013
7. A. Wagner: Murowane budowle obronne w Polsce X-XVIIw., Bellona 2019

Castles nearby:
Połczyn Zdrój - knight's castle from the 14th century, rebuilt, 22 km
Złocieniec - relics of a 14th century knight's castle, 24 km
Mirosławiec - relics of a 14th century knight's castle, 34 km
Świdwin - Gothic castle from the 13th-15th centuries, 48 km
Szczecinek - Ducal castle from the 14th century, rebuilt, 49 km

text: 2023
photos: 2022
© Jacek Bednarek