UNIEJÓW

castle of the Archbishops of Gniezno
CASTLE IN UNIEJÓW, VIEW FROM THE EAST
---
F
or the first time, the name of Vil­la Unie­ie­vo was written in doc­u­ments in 1136, in a bull is­sued by Pope In­no­cent II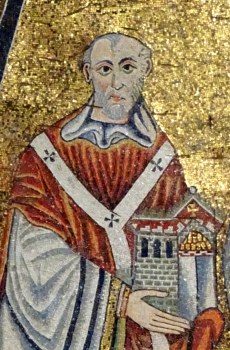 . It is pos­si­ble that a wood­en man­sion ­ seat of the arch­bish­ops al­ready func­tioned here at that time, but the first men­tion of it dates on­ly from 1242. O­ver time Unie­jów de­vel­oped in­to an im­por­tant cen­ter of church ad­min­is­tra­tion and a place for hold­ing coun­cils. Pre­served doc­u­ments show that in the sec­ond half of the 13th cen­tu­ry the arch­bish­op of Gnie­zno, Ja­kub Świn­ka
(d. 1314), and the prince of Sier­adz and Łę­czy­ca, Le­szek II the Black (d. 1288), of­ten stayed here.
COLLEGIATE CHURCH IN UNIEJÓW ERECTED AROUND 1170 AND REBUILT BY JAROSŁAW BOGORIA SKOTNICKI IN 1365
HISTORICAL NAMES OF THE TOWN
1141 – Villa Uneievo, 1339 – castrum de Uneyow
1341 – Uniejov, 1357 – Uneyov
PLAN OF THE CASTLE AND THE TOWN IN THE MIDDLE AGES ACCORDING TO W. KALINOWSKI AND S. TRAWKOWSKI:
1. CASTLE, 2. COLLEGIATE CHURCH, 3. TOWN HALL, 4. CHURCH OF THE HOLY SPIRIT, 5. CHURCH OF ST NICHOLAS,
6. CHAPEL OF THE CORPUS CHRISTI
I
n the 1330s the Teutonic Knights in­vaded and burned down the wooden man­sion. In its place, the arch­bishop of Gnie­zno, Ja­ro­sław from Skot­ni­ki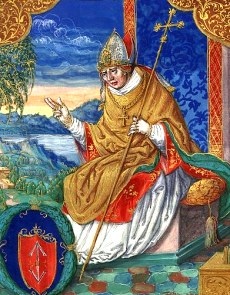 , coat of arms Bo­go­ria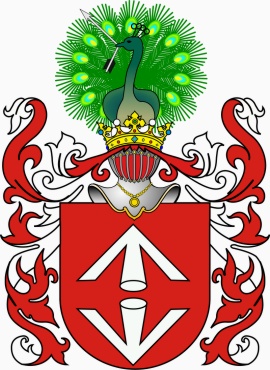 (d. 1376), in 1350-65 erected a brick strong­hold, which, to­ge­ther with cas­tles in Łę­czy­ca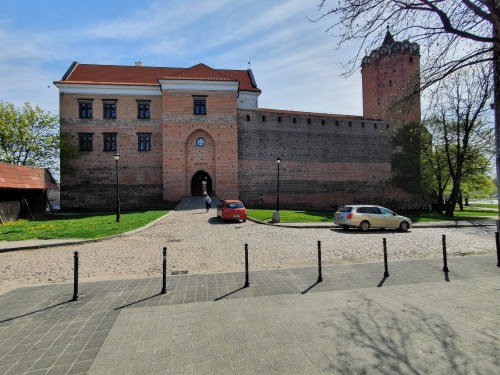 , Sie­radz and Ko­ło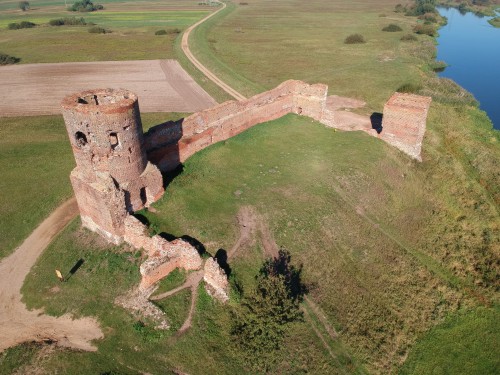 , sup­ple­men­ted the royal sys­tem of for­ti­fi­ca­tions def­en­ding access to the cen­ter of the state from the north and north­west. How­ever, the main func­tion of the cas­tle in Unie­jów was to serve the bishops and church ad­mi­ni­str­ation. Im­por­tant ce­re­mo­nies and meet­ings of the high­est ec­cle­sia­stical auth­ori­ties were often held here, such as the fam­ous coun­cil in 1376, at­ten­ded by the pap­al en­voy, the bishop of Ma­jor­ca, nun­cio Ni­cho­las. At this con­ven­tion, or­ga­nized by Bishop Ja­nusz Su­chy­wilk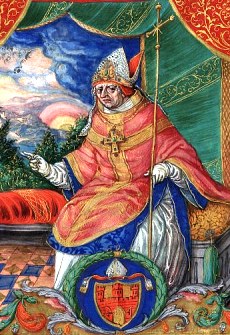 of Grzy­ma­ła coat of arms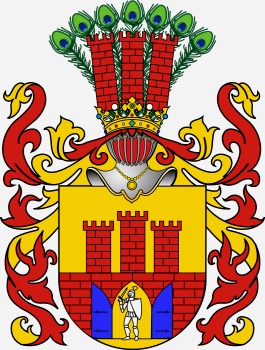 (d. 1382), tax­ation of the cler­gy for the cru­sade against the Turks was debated.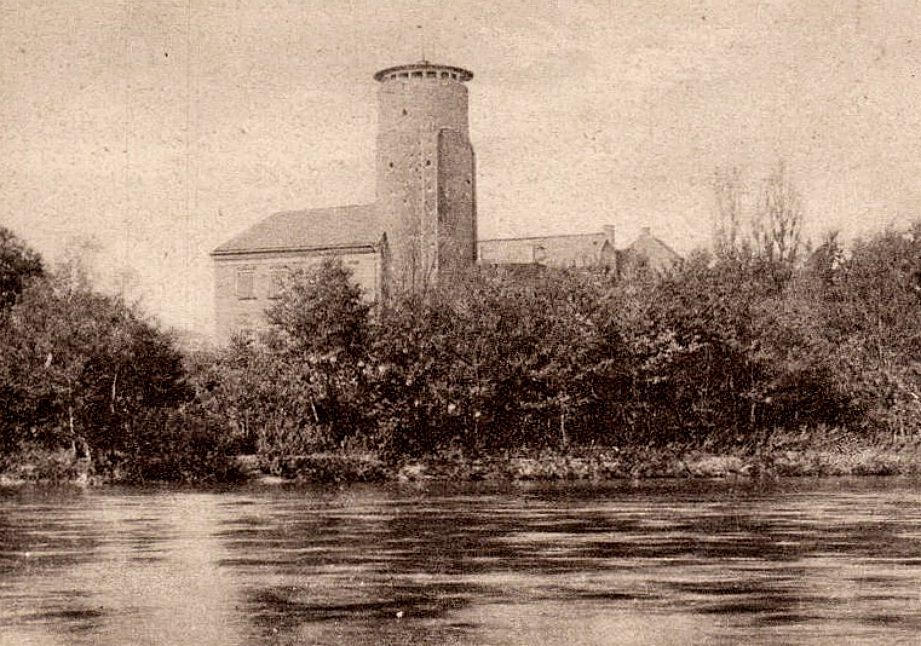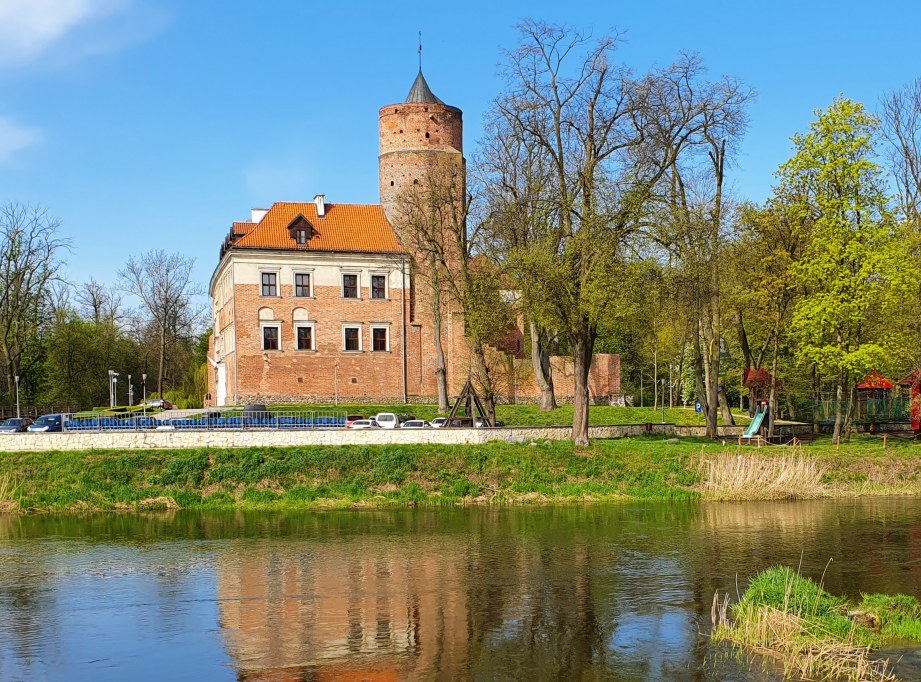 VIEW OF THE CASTLE FROM THE WARTA RIVER AT THE BEGINNING OF THE XX CENTURY AND TODAY
In the Mid­dle Ages, dur­ing ri­ots and wars, the Uniejów cas­tle served as a safe place to keep arch­bish­ops' trea­sures. By the 16th cen­tu­ry, it had been used for this pur­pose as many as ten times. For ex­am­ple, in 1454, when the war with the Teu­ton­ic Or­der broke out, the bish­op's trea­sure con­sist­ed of six rich­ly dec­o­rat­ed cha­sub­les, sev­er­al ex­pen­sive copes, a mon­strance, litur­gi­cal chal­ices, gem­stones, pas­torals, four gold nuggets, books and more than a dozen relics of saints.

Ear­li­er, enor­mous wealth was sup­posed to have been ac­cu­mu­lat­ed here by Arch­bish­op Mi­ko­łaj Ku­row­ski. When he died in 1411, King Wła­dy­sław Ja­gieł­ło pre­emp­tive­ly sent a squad of knights to sur­round the cas­tle in Unie­jów, where these trea­sures were de­posit­ed. This was to pre­vent them from be­ing tak­en away by the fam­i­ly of the de­ceased.

On the oth­er hand, at the end of the Thir­teen Years' War, in 1465, a group of Pol­ish knights num­ber­ing about 1,000 horse­men broke in­to north­east­ern Wiel­ko­pol­ska and seized the town of Ła­bi­szyn, threat­en­ing to cap­ture the mo­na­ste­ry in Trze­mesz­no and even Gnie­zno Cathe­dral. Their pres­ence and plans caused pan­ic among church dig­ni­taries, who hid with cathe­dral trea­sures in the Uniejów cas­tle.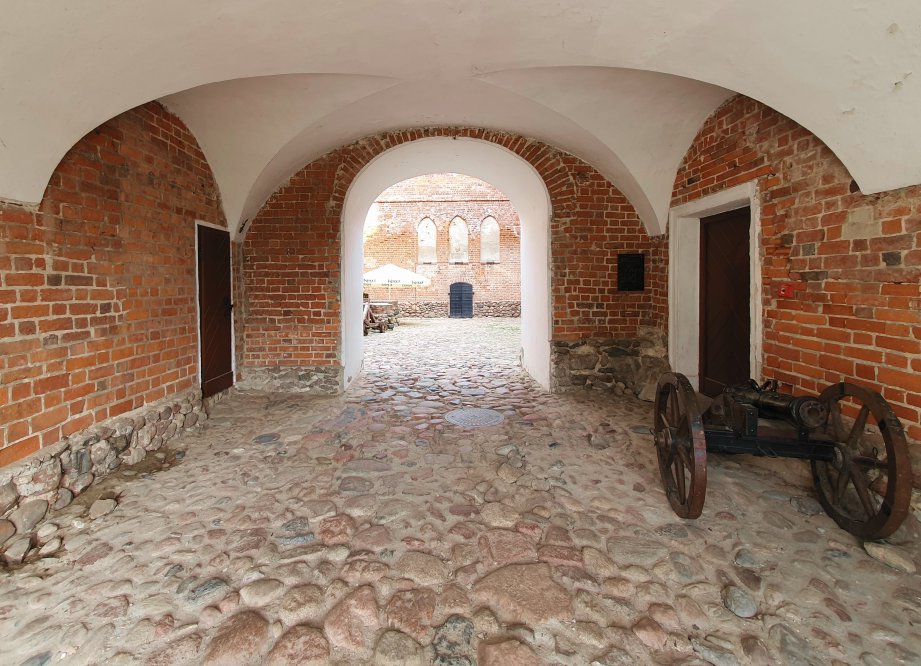 I
n the mid-15th cen­tu­ry, the cas­tle was thor­ough­ly re­built and adapt­ed for de­fense with fire­arms. It is be­lieved that this work took place un­der the fi­nanc­ing of Bish­op Woj­ciech Ja­strzę­biec
(d. 1436) and his suc­ces­sor Win­cen­ty Kot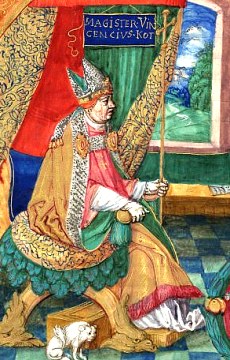 , and was car­ried out un­der the watch­ful eye of mas­ter builder Grze­gorz of Osiek, who al­so mod­ern­ized cas­tles in We­ne­cja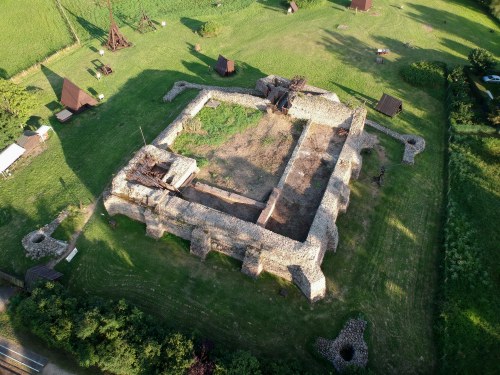 and Ło­wicz. The seat in Unie­jów be­came a spe­cial place for Win­cen­ty Kot, be­cause it was here that he com­plet­ed his life on Au­gust 14, 1418. An­oth­er bish­op who died at the Unie­jów cas­tle was Jan Sprow­ski
, who do­nat­ed two beau­ti­ful sil­ver chal­ices to the cathe­dral, a bish­op's tiara dec­o­rat­ed with pearls, the Spe­cu­lum His­to­ri­ale of Vin­cent de Be­au­vais and built a brick chapel in the north aisle of the Gnie­zno cathe­dral.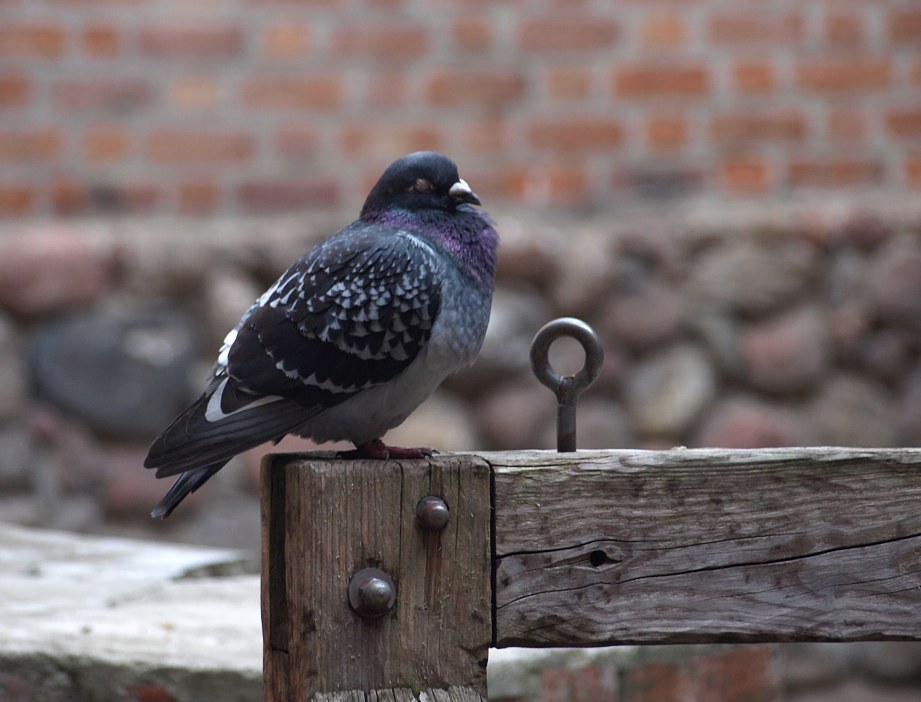 In the 15th and 16th cen­turies, and maybe al­so lat­er, the cas­tle in Unie­jów served as a prison for dis­obe­di­ent priests. Hus­sites were al­so al­leged­ly held in the cas­tle tow­er on Pope Mar­tin's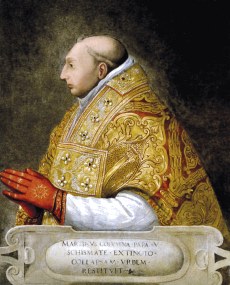 or­der.

One of the lay pris­on­ers here was the Dan­zig sculp­tor Hans Brandt, con­vict­ed of theft in 1485. He was com­mis­sioned by Bish­op Zbig­niew Ole­śnic­ki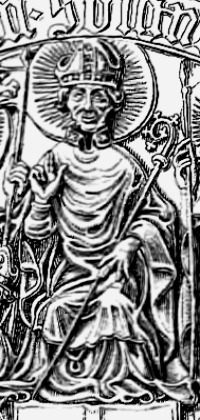 to make a tomb­stone of St. Adal­bert for Gnie­zno Cathe­dral, along with part of the pay­ment, but the work was not done. The dis­hon­est artist es­caped to Prus­sia, where he was caught and then im­pris­oned in Unie­jów, where he com­plet­ed his work, al­though ac­cord­ing to re­ports from To­ruń coun­cil­lors he was sup­posed to have lost his mind here.
THE GOTHIC PART OF THE CASTLE
On be­half of the bish­ops, the cas­tle was man­aged by star­osts or bur­graves. Thus, dur­ing the reign of Arch­bish­op Mi­ko­łaj Trą­ba
(d. 1422), the star­osts of Unie­jów were Ja­kub from Wi­nia­ry and a cer­tain Fran­czek, while the bur­grave was Jan from Kar­cho­wo.

Up­on as­sum­ing of­fice, Bish­op Woj­ciech Ja­strzę­biec
(d. 1436) gave the starosty suc­ces­sive­ly to Mi­ko­łaj of Mi­le­jów (1425), Sta­ni­sław of Mi­le­jów (1427), Ści­bor of Bo­ry­sła­wi­ce (1432) and Jan of Wo­la­nów (1432), the lat­ter of whom, af­ter the bish­op's death, hand­ed o­ver the cas­tle to the chap­ter re­ceiv­ing 6 kg of sil­ver in re­turn.

Dur­ing the pon­tif­i­cate of Win­cen­ty Kot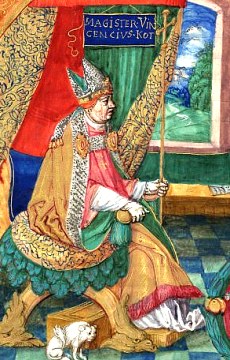 (d. 1448), the func­tion of Unie­jów starosts was held by Gnie­zno canon Ja­ro­sław Ką­ko­lew­ski and the arch­bish­op's rel­a­tives: Ja­kub Kot of Dęb­no, Woj­ciech Kot of Dęb­no and Fil­ip of Mchy and Nie­za­myśl.

Pri­mat Jan Sprow­ski
(d. 1464), ap­point­ed his broth­er Eu­sta­chy of Spro­wa as an ad­min­is­tra­tor of the Unie­jów cas­tle, who pre­sum­ably held this of­fice un­til his death.

Dur­ing the reign of Jan Gru­szczyń­ski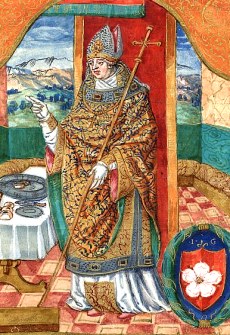 (d. 1473), Pi­otr Bardz­ki, a mem­ber of the chap­ter, was starost of Unie­jów,

and when Ja­kub of Sien­no
(d. 1480) as­cend­ed the epis­co­pal throne, he en­trust­ed the star­osty to his broth­er Mi­ko­łaj.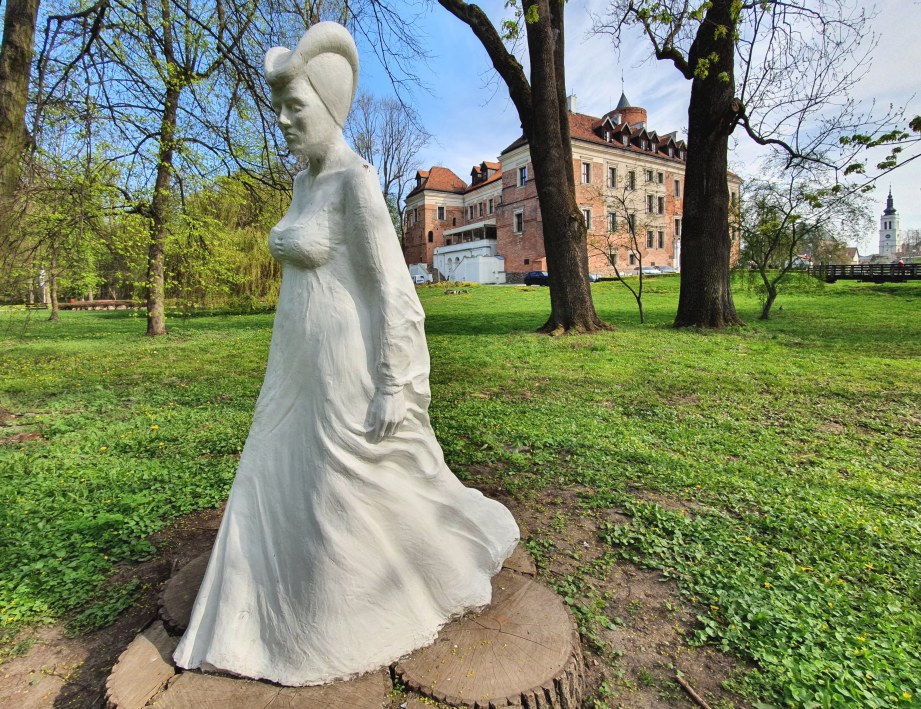 WHITE LADY IN THE CASTLE PARK
D
e­spite the fact that the cas­tle served as a tem­po­rary trea­sury, its ar­ma­ments in the mid-15th cen­tu­ry left much to be de­sired. Al­though we are not fa­mil­iar with equip­ment of the cas­tle's ar­se­nal from that pe­ri­od, we know that as ear­ly as 1466 the Gnie­zno chap­ter ad­mon­ished the arch­bish­op to take spe­cial care of the cas­tles, strength­en them and sup­ply them with nec­es­sary weapons and am­mu­ni­tion on the mod­el of the cas­tles of the bish­op from Cra­cow. An in­spec­tion con­duct­ed al­most a cen­tu­ry lat­er (1566) in­di­cates a very mod­est num­ber of of­fen­sive weapons, which in­clud­ed on­ly 3 cat­a­pults, 19 fal­cons (but 5 old ones), 10 ri­fles and a few bar­rels of gun­pow­der. Prob­a­bly this low de­fen­sive po­ten­tial of the strong­hold was due to the fact that in the sec­ond half of the 16th cen­tu­ry most of the cas­tles ly­ing in the bish­op's es­tates al­ready served pri­mar­i­ly as the res­i­dence of their own­ers and ad­min­is­tra­tors, and de­fen­sive func­tions of these build­ings were pushed in­to the back­ground. This sit­u­a­tion al­so ap­plied to the Unie­jów cas­tle, which, as part of the ren­o­va­tion work car­ried out af­ter the fire of 1525, was en­larged with a new res­i­den­tial wing, and its fa­cades and in­te­ri­ors re­ceived Re­nais­sance decor.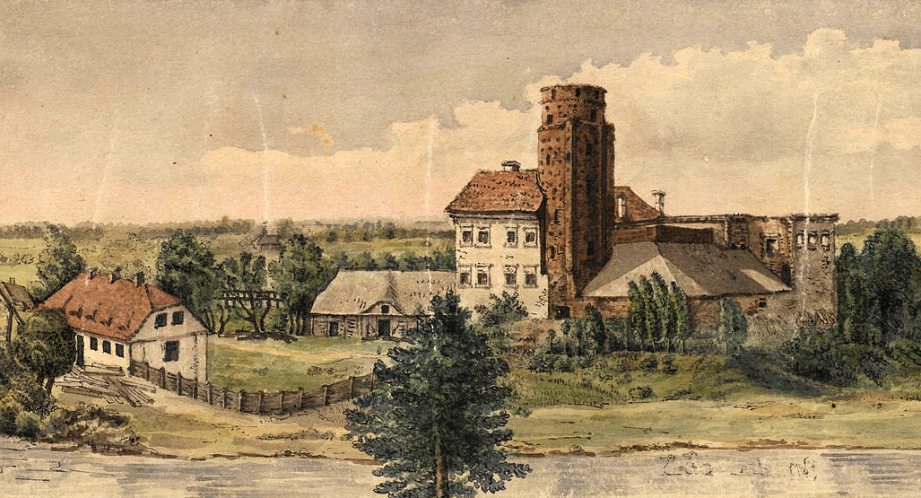 CASTLE ON ENGRAVING BY SEWERYN KAROL SMOLIKOWSKI, 1836
B
aroque re­mod­el­ing of the cas­tle, car­ried out by Arch­bish­ops Jan Wę­żyk
(d. 1638) and Ma­ciej Łu­bień­ski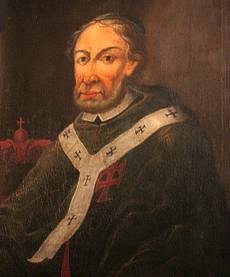 (d. 1652), al­most com­plete­ly erased its Goth­ic de­fen­sive fea­tures, and on­ly the old brick tow­er still re­called me­die­val ori­gins of the build­ing. In 1655 the Swedes seized Unie­jów with­out a fight, and be­fore leav­ing they dev­as­tat­ed its in­te­ri­ors, as well as dis­man­tled and cart­ed away the most valu­able fur­nish­ings. Short­ly af­ter the town was lib­er­at­ed from Swedish oc­cu­pa­tion, Bish­op Wa­cław Le­szczyń­ski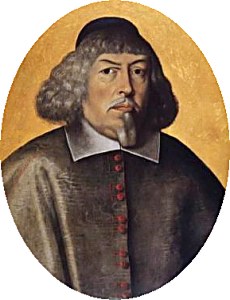 (d. 1666) made some re­pairs and ren­o­va­tions to the cas­tle, thanks to which the ed­i­fice was still able to serve as the seat of the pri­mates, al­though they from then on were more and more will­ing to re­side in the cas­tle of Łow­icz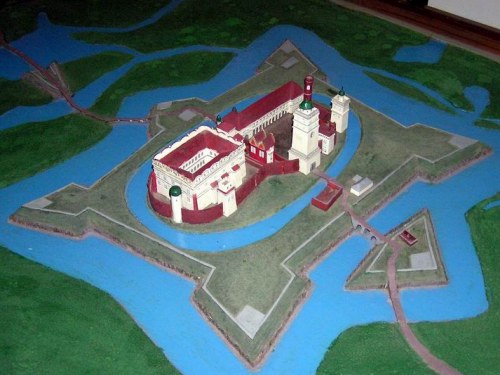 and the new palace in Skier­nie­wi­ce
.
ENGRAVING BY EDWARD WALENTY KAINKO FROM 1843
I
n 1704, dur­ing the civ­il war be­tween sup­port­ers of Sta­ni­sław Lesz­czyń­ski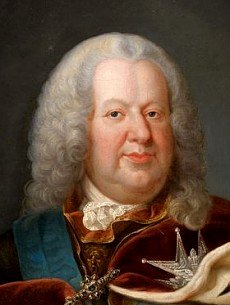 and Au­gus­tus II of Sax­ony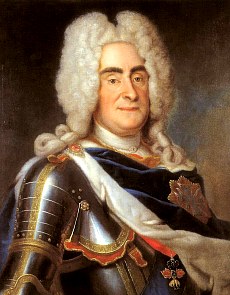 , the cas­tle was cap­tured and plun­dered by Sax­on troops. The dam­age they caused was in­ten­si­fied by a town fire in 1736, from which roofs of the res­i­den­tial wings and roof of the tow­er burned down. Al­though the res­i­dence was re­built af­ter 1745 by Bish­op Krzy­sztof An­to­ni Szem­bek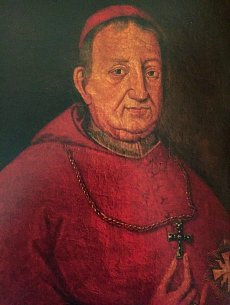 (d. 1748), from then on it served on­ly as a provin­cial cen­ter for ad­min­is­tra­tion of church prop­er­ty (the main seat of the pri­mates be­came the palace in Skier­nie­wi­ce).
VIEW OF THE CASTLE FROM THE WEST AT THE BEGINNING OF THE XX CENTURY AND TODAY
I
n 1796 Prus­sian au­thor­i­ties took the cas­tle away from the bish­ops and adapt­ed it in­to apart­ments for ten­ants. Af­ter the fall of Nov­em­ber Up­ris­ing, when the town ad­min­is­tra­tive­ly be­longed to the Rus­sian-de­pen­dent King­dom of Poland (1831), the Tsar­ist gov­ern­ment hand­ed o­ver the Unie­jów land prop­er­ty to Rus­sian gen­er­al Karl Wil­helm von Toll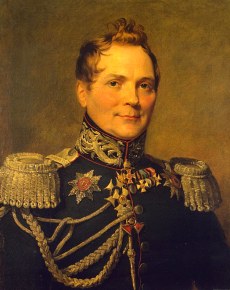 (d. 1842). The gift was a re­ward for von Toll's ser­vices to the Rus­sian Em­pire, par­tic­u­lar­ly for his par­tic­i­pa­tion in quel­ling the up­ris­ing (de­feat­ing Pol­ish troops at Ostro­łę­ka in 1831). The new own­er, how­ev­er, prob­a­bly nev­er vis­it­ed Unie­jów. In­stead, his son Alek­san­der von Toll (d. 1892), al­so a gen­er­al, set­tled here and re­built the cas­tle in clas­si­cist style. To his wife, An­na von Lo­eben (d. 1863), we owe the es­tab­lish­ment of a ro­man­tic En­glish-style land­scape park to the west of the res­i­dence, for which she brought in seed­lings of ex­ot­ic trees and shrubs.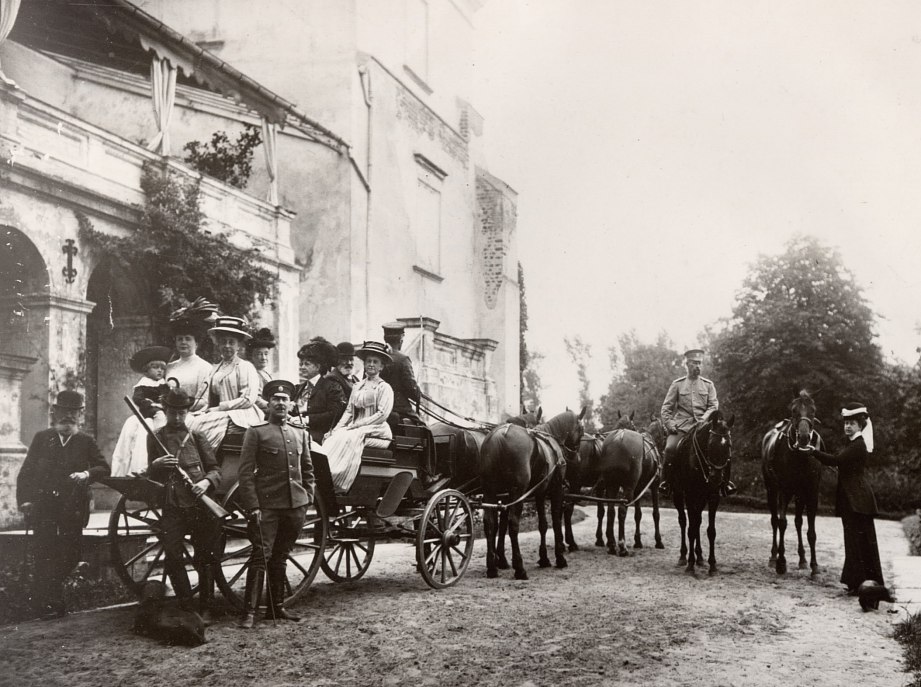 VON TOLLS IN FRONT OF UNIEJÓW CASTLE, PHOTO FROM THE TURN OF THE XIXTH AND XXTH CENTURIES
VON TOLL FAMILY MAUSOLEUM IN ORZESZKÓW-KOLONIA (3 KM AWAY FROM UNIEJÓW)
RESTING HERE ALEXANDER VON TOLL, ANNA VON LOEBEN AND THEIR DAUGHTER-IN-LAW WANDA VON TOLL
O
ver time, the von Toll fam­i­ly be­came par­tial­ly Pol­o­nized, re­main­ing in Unie­jów un­til 1918. Af­ter Pol­and re­gained its in­de­pen­dence, the wid­ow of Alex­an­der (jr.) von Toll (d. 1918), An­na Som­mer (d. 1926), moved with her chil­dren to By­d­goszcz (one of her sons, Ser­giusz, lat­er be­came a fa­mous Pol­ish lep­i­dopterol­o­gist), and the cas­tle served from then on as a gym­na­si­um and then as a guest­house. Dur­ing the Ger­man oc­cu­pa­tion in 1939-44, the Na­zis or­ga­nized in it a store­house for grain, coal and salt, which be­came so deeply em­bed­ded in the me­die­val walls that it still dam­ages their struc­ture. Af­ter ex­ten­sive ren­o­va­tion, which the for­mer seat of the bish­ops un­der­went in 1956-67, it was adapt­ed in­to a state ar­chive and lat­er a ho­tel fa­cil­i­ty.
THE CASTLE AS SEEN FROM THE SOUTH, 1920
In 2009-2013, ar­chae­o­log­i­cal work was car­ried out at the Unie­jów cas­tle, dur­ing which foun­da­tions of a five-sid­ed fore-gate
and more than 130 wood­en piles
were dis­cov­ered, which are the re­mains of a me­die­val wood­en bridge. Af­ter the com­ple­tion of this work, the bridge was re­con­struct­ed and the out­line of the fore-gate was made vis­i­ble in the cob­ble­stones.
UNTIL RECENTLY, AN ASPHALT ROAD LED TO THE CASTLE GATE FROM THE FRONT,
AFTER ARCHAEOLOGICAL EXCAVATIONS WERE COMPLETED, IT WAS REPLACED BY A WOODEN BRIDGE
DESCRIPTION OF THE CASTLE
T
he cas­tle was erect­ed on the west­ern bank of the War­ta Riv­er, a few dozen me­ters from its bed. The old­est strong­hold cov­ers the cen­tral part of the cur­rent build­ing. It con­sist­ed of stone and brick walls on a rect­an­gu­lar plan with sides of 23x29 me­ters, with a gate in their south­ern sec­tion, as well as a west­ern two- or three-sto­ry res­i­den­tial build­ing with chapel. The dom­i­nant fea­ture of the cas­tle and the most im­por­tant point of de­fense was a cylin­dri­cal tow­er, 25 me­ters high and with an out­er di­am­e­ter of 9 me­ters, lo­cat­ed in the mid­dle of the east­ern wall. The en­trance to the tow­er was si­tu­ated at a height of 13 me­ters. The to­tal area of the me­die­val cas­tle did not ex­ceed 700 square me­ters.
PLAN OF THE MEDIEVAL CASTLE (AGAINST THE BACKGROUND OF LATER BUILDINGS):
1. MAIN TOWER, 2. GOTHIC HOUSE, 3. CHAPEL, 4. GATE
WESTERN PART OF THE COURTYARD WITH RELICS OF THE GOTHIC HOUSE AND FOUNDATIONS OF THE CHAPEL
I
n the mid­dle of the 15th cen­tu­ry, two cor­ner three-sto­ry res­i­den­tial tow­ers were added to the west­ern build­ing, and in the south­ern part of the cas­tle a quadri­lat­er­al gate tow­er and a five-sid­ed fore-gate were erect­ed. In ad­di­tion, the cas­tle was sur­round­ed by an out­er, low­er wall, which cre­at­ed a space about 6,5 me­ters wide. As a re­sult of these changes, the to­tal area of the bish­ops' res­i­dence in­creased to about 1,350 square me­ters.
CASTLE RECONSTRUCTION FROM THE LATE XV CENTURY (WITHOUT THE FORE-GATE) ACCORDING TO JAN SALM:
XIV CENTURY - 1. MAIN TOWER, 2. GOTHIC HOUSE, 3. CHAPEL, XV CENTURY - 4. GATE TOWER, 5. CORNER TOWERS, 6. OUTER WALL
OUTER DEFENSE WALL DATES FROM THE XV CENTURY
I
n 1525-34, on the ini­tia­tive of Bish­op Jan Łas­ki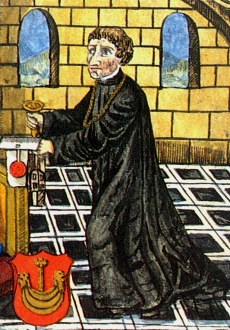 (d. 1531), an L-shaped res­i­den­tial build­ing was erect­ed, which con­nect­ed the gate with the main tow­er. The new wing housed, among oth­ers, a chapel with a beau­ti­ful poly­chrome, which has par­tial­ly sur­vived to the pre­sent day. At the be­gin­ning of the 17th cen­tu­ry, the pre­vi­ous­ly emp­ty space be­tween the south­west tow­er and the gate tow­er was built o­ver, thus cre­at­ing a short south wing with ar­chi­tec­tural fea­tures in the ear­ly Baroque style.
SOUTH WING BUILT IN 1525-34 (EASTERN PART, RIGHT SIDE OF PHOTO)
AND IN THE BEGINNING OF THE XVII CENTURY (WESTERN PART, ON THE LEFT)
I
n the fol­low­ing years, apart from re­pairs re­sult­ing from the 17th cen­tu­ry wars, the body of the cas­tle did not un­der­go any more con­si­de­rable trans­for­ma­tions. It was not un­til the von Tolls made sig­nif­i­cant changes to its de­sign and spa­tial lay­out here in the mid-19th cen­tu­ry. They dis­man­tled the west­ern wall, and in its place erect­ed a clas­si­cist west ter­race with a wide, two-step stair­case.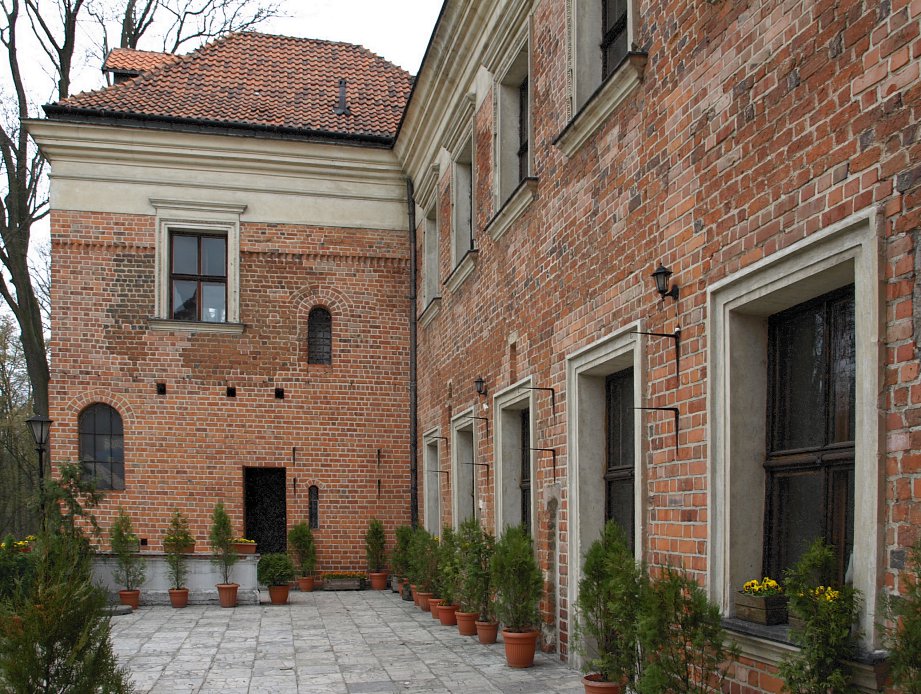 ---
T
he cas­tle in Unie­jów is one of the best-pre­served de­fen­sive struc­tures in cen­tral Poland and one of the few of its kind in the en­tire coun­try that has been in use through­out its ex­is­tence. Its Goth­ic form has been lost o­ver time, but one can still see the me­dieval win­dow blanks and loop­holes. The aus­tere, cramped court­yard and Goth­ic tow­er have al­so been pre­served, and in­side - a bar­rel-vault­ed chapel with 17th-cen­tu­ry poly­chromy. Ad­ja­cent to the cas­tle is a 34-hectare park with 60 species of trees and shrubs, among them many ex­ot­ic ones. Cur­rent­ly, the for­mer seat of the arch­bish­ops hous­es a ho­tel and re­stau­rant.
IN THE GOTHIC CASTLE COURTYARD
| | |
| --- | --- |
| | Tours of the cas­tle pos­si­ble on­ly in or­ga­nized groups. In­di­vid­u­al tourists are al­lowed to en­ter the tow­er (paid). Free ad­mis­sion to the cas­tle court­yard and park. |
| | |
| --- | --- |
| | You can walk around the park with your dog. |
| | |
| --- | --- |
| | A vis­it to the cas­tle should be com­bined with a trip to the cen­ter of the town. With the tow­er and a walk in the park, this vis­it will take at least 1.5 hours. |
---
T
he cas­tle is lo­cat­ed on the left bank of the War­ta Riv­er, by the road 72 con­nect­ing Łódź and Tu­rek. There is no rail­road near the town.
| | |
| --- | --- |
| | The clos­est to the cas­tle is the park­ing lot at the Unie­jów Ther­mal Baths (Zam­ko­wa Street, paid). You can al­so leave your car at the Mar­ket Square or in one of the streets of the town, from where a foot­bridge leads to the oth­er bank of the riv­er. |
| | |
| --- | --- |
| | We can bring bi­cy­cles in­to the cas­tle court­yard. |
---
1. R. Herman, W. Dudak: Wyniki badań na­uko­wych a pro­jekt adap­ta­cji zam­ku. Wza­jem­ne uwa­run­ko­wa­nia na przy­kła­dach zam­ków w Unie­jo­wie, Lidz­bar­ku War­miń­skim i Eł­ku
2. L. Kajzer, J. Salm, S. Kołodziejski: Leksykon zamków w Polsce, Arkady 2001
3. L. Kajzer: Zamki i dwory obronne w Polsce centralnej, Wydawnictwo DiG 2004
4. J. Kita: Donacja hrabiów Tollów w przestrzeni wiejskiej Królestwa Polskiego, Zeszyty Wiej­skie 26/2020
5. P. Lasek: Prywatne zamki polskich dowódców..., Ko­mu­ni­ka­ty Ma­zur­sko-War­miń­skie 2/2017
6. P. Machlański, J. Podolska: Uniejów. Spacerownik po regionie, dodatek GW 2008
7. Z. Pastwiński: Jan z Czarnkowa o zajęciu zamku w Uniejowie..., Biuletyn Uniejowski Tom 3 2014
8. R. Rogiński: Zamki i twierdze w Polsce, historia i legendy, IWZZ 1990
9. M. Słomski: Zamki arcybiskupów gnieź­nień­skich w Ło­wi­czu, Unie­jo­wie i Opa­tów­ku w świe­tle opi­sów in­wen­ta­rzo­wych z lat 1591-1592, Rocz­nik Łódz­ki Tom LXV, 2016
10.A. Wagner: Murowane budowle obronne w Polsce X-XVIIw., Bellona 2019
11.Z. Wilk-Woś: Zamek arcybiskupów gnieź­nień­skich w Unie­jo­wie..., Biu­le­tyn Unie­jow­ski Tom 4 2015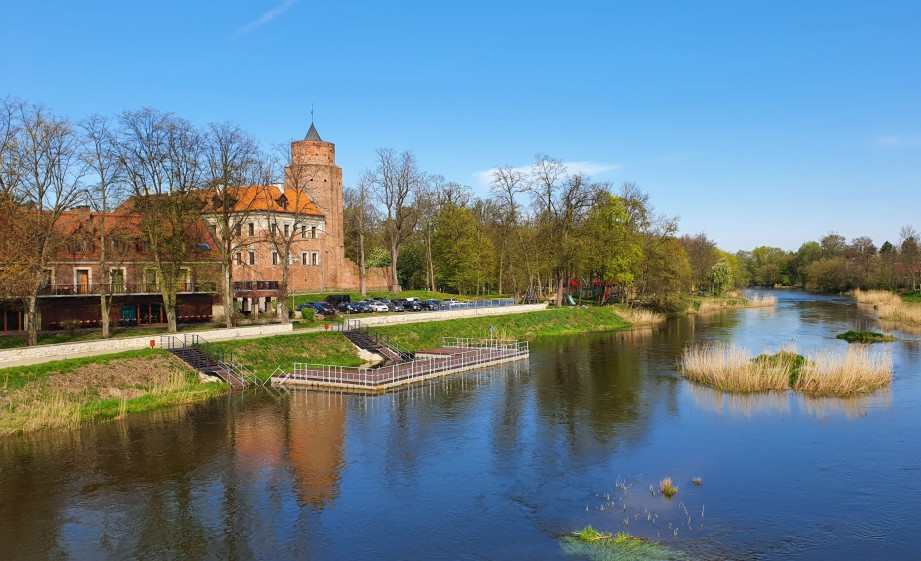 Castles nearby:
Besiekiery - ruins of a knight's castle from the 15th/16th century, 28 km
Łęczyca - royal castle from the 14th century, 32 km
Koło - ruins of a royal castle from the 14th century, 34 km
Borysławice Zamkowe - ruins of a 15th century Gothic castle, 36 km
Wyszyna - relics of a 15th century Renaissance castle, 41 km
Przedecz - remains of a royal castle from the 14th century, 44 km
Wojsławice - relics of a 15th century Gothic castle, 44 km
Lutomiersk - relics of a 14th/15th century knight's castle, 45 km
text: 2023
photos: 2011, 2022
© Jacek Bednarek