STARA KAMIENICA

the ruins of a knightly castle
CASTLE RUINS IN STARA KAMIENICA, 2019
---
T
here is an opin­ion that the for­ti­fied set­tle­ment de­fend­ing the Sile­sian-Czech or Czech-Sax­on bor­der may have ex­ist­ed here al­ready in the 11th or 12th cen­tu­ry. Pre­sum­ably at the be­gin­ning of the 13th cen­tu­ry, it was trans­formed in­to a wood­en-earth cas­tle for the needs of Prince Hen­ry the Pi­ous, and then hand­ed o­ver by Prince Bo­le­sław II Ro­gat­ka as a hered­i­tary fief with the vil­lage of Chem­nice and sev­en fields of land to the castel­lan Si­botho Schof, al­leged­ly the fore­father of the ex­cel­lent and mighty fam­i­ly of Sile­sian knights von Schaf­fgotsch. And al­though the ref­er­ence to the deed of grant­ing (signed on 30 De­cem­ber 1242) comes from a forgery, this does not un­der­mine the cred­i­bil­i­ty of the very fact that the cas­tle was hand­ed o­ver.
HISTORICAL NAMES OF STARA KAMIENICA
Chem­ni­ce (1242), Kem­nitz (1297),
Kemp­nitz (1305), Kem­nicz (1370),
Kem­me­nicz (1370), Ka­me­necz (1370),
Kemp­nicz Su­per­ior (1384), Gross Kem­nitz (1446),
Alt Kem­nitz (1765), Chem­nitz (1825),
Ka­me­ni­ca (1845), Ka­mie­niec (1900)

THE OLDEST PRESERVED VIEW OF STARA KAMIENICA DRAWN SEVERAL YEARS BEFORE THE GREAT FIRE
F. B. WERNER 'TOPOGRAPHIA SILESIAE 1744-68'
O
nly Jo­hannes Hein­ze and Ul­rich Schoff, and lat­er Got­sche Schoff I (d. ca. 1380) are known as the ear­ly suc­ces­sors of Si­botho Schof. The son of the lat­ter, Got­sche Schoff II
(d. 1419), a mem­ber of the barons' coun­cil, own­er of Cie­pli­ce town and the cas­tle Choj­nik, con­tribut­ed great­ly to ex­pen­ding the fam­i­ly pow­er and its great wealth. For res­pect, his sons added the name 'Got­sche' to the ex­ist­ing name part and from then on they named Schaff­gotsch. The vil­lage of Ka­mie­ni­ca was in­her­it­ed by the son of Got­sche Schoff II and An­na von Ber­ka - Hei­nrich, who lat­er hand­ed it o­ver to the grand­son of his great an­ces­tor - Jo­han­nes Schaff­gotsch (d. 1480). Jo­han­nes wrote the vil­lage and the cas­tle in his will to sons: Hei­nrich (d. 1500) and Pe­ter (d. 1503), who both died ear­ly and child­less. As a consequence, at the be­gin­ning of the 16th cen­tu­ry the line of the fam­i­ly ex­tin­guished. Then Sta­ra Ka­mie­ni­ca be­came the prop­er­ty of the Fis­chbach­ers, and later (ca. 1550) - of Kas­par von Schaff­gotsch (d. 1573), the Duchy of Świd­ni­ca and Ja­wor ad­min­is­tra­tor's son. He was the founder of the great re­con­struc­tion of the cas­tle, as a re­sult of which it lost his raw Goth­ic forms in favour of a Re­nais­sance pres­ence con­sid­ered by his con­tem­po­raries to be one of the great­est in the Je­le­nia Gó­ra Val­ley. Af­ter Kas­par's death, the es­tate was tak­en o­ver by his nephew Chris­toph (d. 1601), fol­lowed by Hans Ul­rich von Schaff­gotsch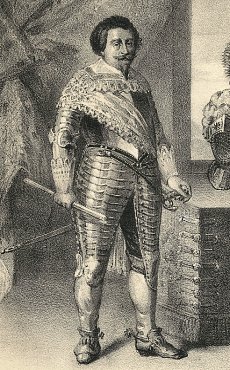 (d. 1635), a trag­ic fig­ure of fu­ture events at the court of Em­per­or Fer­di­nand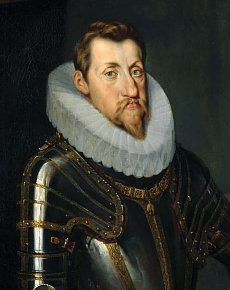 .
| | |
| --- | --- |
| | |
THE CASTLE RUINS ON DRAWINGS FROM THE BEGINNING OF THE XX CENTURY
In De­cem­ber 1615 Bern­hard von Schaff­gotsch, a cousin of the cas­tle own­er - Hans Ul­rich, vis­it­ed Sta­ra Ka­mie­ni­ca. The two young men, al­though their so­cial sta­tus was dif­fer­ent, stud­ied to­geth­er at sev­er­al uni­ver­si­ties and trav­elled ex­ten­sive­ly across Eu­rope. And it was this im­pov­er­ished cousin who be­came a vic­tim of the tragedy that took place in the cas­tle cel­lars on the 17th of De­cem­ber in the evening, for rea­sons un­known to us. It was then that Wolf Fried­rich Rot­tig, Bern­hard's ser­vant, pushed his lord with a rap­per in­to his left chest and pierced him through. The mur­der­er was quick­ly cap­tured, im­pris­oned and, two weeks lat­er, ex­e­cut­ed with cru­el sen­tenc­ing: Rot­tig's right hand was cut off, then the ex­e­cu­tion­er pierced the heart, which af­ter a while was cut out of the dead body. Lat­er the corpse was dis­mem­bered and nailed to four pil­lars of the gal­lows.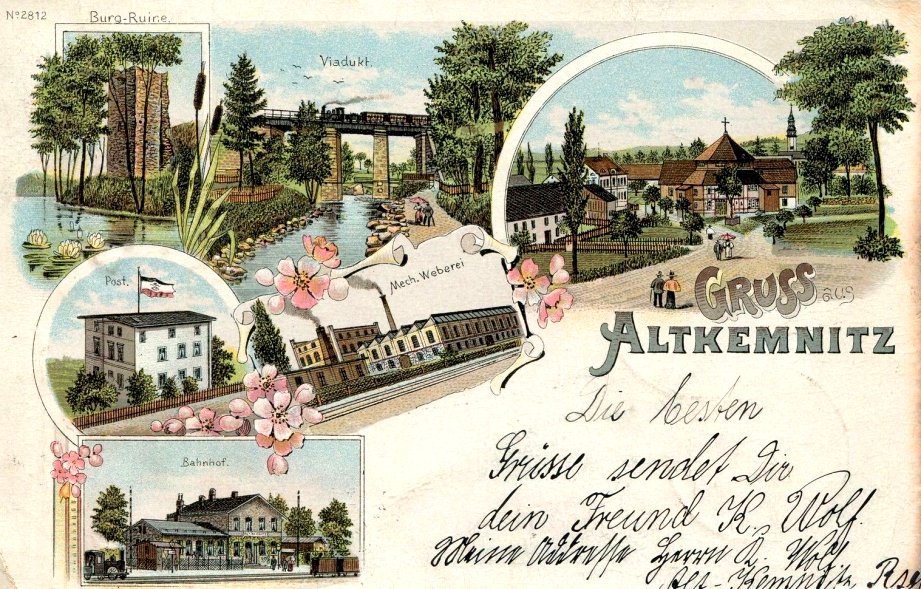 A GRUSS POSTCARD FROM 1900, THE CASTLE TOWER IS IN THE UPPER LEFT CORNER
S
oon came the bad times for the cas­tle and its own­ers. Their pre­lude was the fire in the sum­mer of 1616, when the build­ing burned down. Re­con­struc­tion be­gan quick­ly and around 1630 the cas­tle could again shine with its for­mer splen­dour. How­ev­er, less than ten years lat­er, it was oc­cu­pied by the Swedish troops of Gen­er­al Tor­sten Stal­hand­ske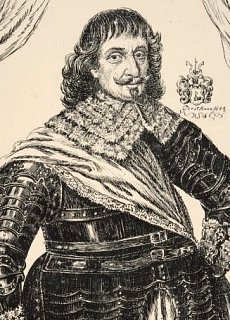 , who caused large dam­ages, deep­ened dur­ing the bat­tle with Prus­sian units. Hans Ul­rich von Schaff­gotsch, the own­er of this land, five years ear­li­er has been ac­cused of a con­spir­a­cy against the Aus­tri­an Em­per­or, im­pris­oned in the Kłodz­ko fort­ress, and lat­er in Vi­en­na and Re­gens­burg, and then be­head­ed. All his prop­er­ty were con­fis­cat­ed, par­celled and sold - the vil­lage of Sta­ra Ka­mie­ni­ca and its sur­round­ings pur­chased for 100,000 guil­ders the Hun­gar­i­an mag­nate Ni­ko­laus, Count Palffy von Er­dod. When he died in 1679, the es­tate be­longed for a short period to Ele­ono­ra von Palffy, Count­ess von Har­rach (d. 1693), and then to Wal­ter von Gal­lo (d. 1685) and his wife Sy­bil­le, Count­ess von Zie­ro­tin.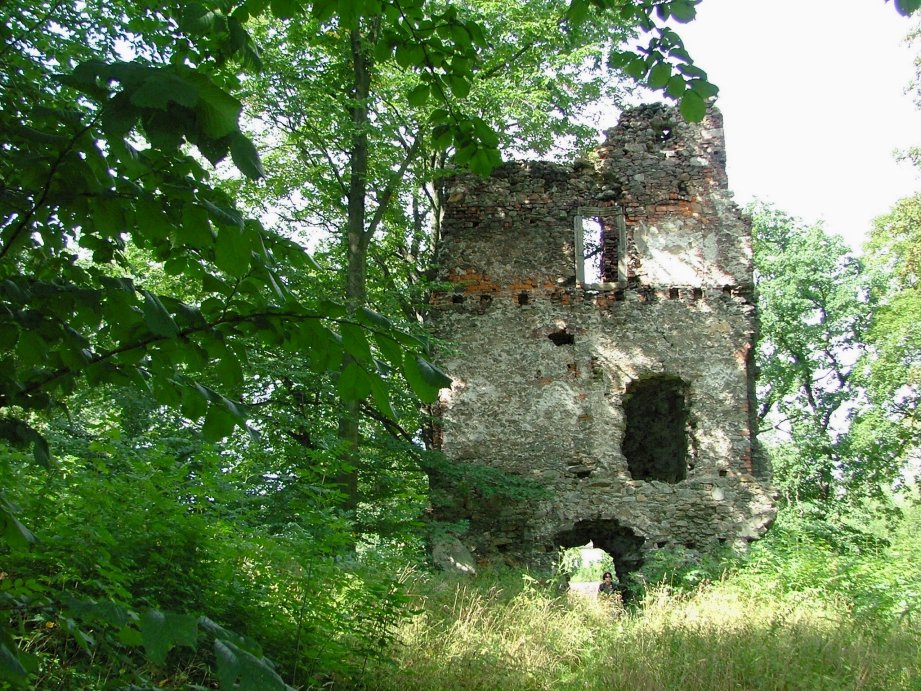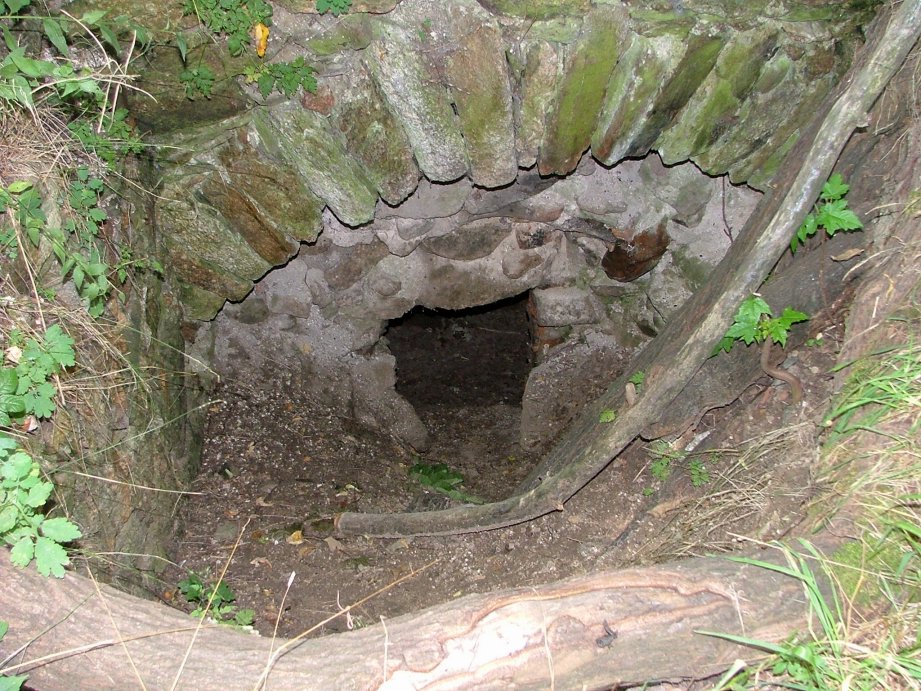 TOWER RUIN AND CELLAR ENTRANCE, CONDITION IN 2008
I
n 1706 Jo­hann Joachim von Zie­ro­tin (d. 1716) be­came the own­er of the cas­tle, but he was a rare vi­si­tor here, put­ting estate un­der the ad­mi­ni­stra­tion of a trust­ed of­fi­cial. His son Lud­wig, Count von Zie­ro­tin, Baron von Lil­ge­nau (d. 1761), the land­lord of Sta­ra Ka­mie­ni­ca from 1718 to 1756, did the same. In 1756 the cas­tle was bought by a mer­chant from Je­le­nia Gó­ra, Fried­rich Schmidt. A few months af­ter his sud­den death in 1757, a fire broke out in the vil­lage, which de­stroyed the cas­tle with its dy­eery and ten oth­er hous­es. The old build­ing was no longer ren­o­vat­ed and fell in­to ru­in, al­though un­til the end of the 19th cen­tu­ry its tow­er was used to store crops, which re­sult­ed in a new roof in the 1880s. How­ev­er, the re­main­ing cas­tle walls were treat­ed as a de­pot for cheap build­ing ma­te­ri­al and grad­u­al­ly dis­man­tled. Af­ter the Sec­ond World War the re­mains of the for­mer resi­den­ce came 'un­der the care' of the com­mu­nal agri­cul­tu­ral coope­ra­tive, which did not pro­tect them from fur­ther dev­as­ta­tion.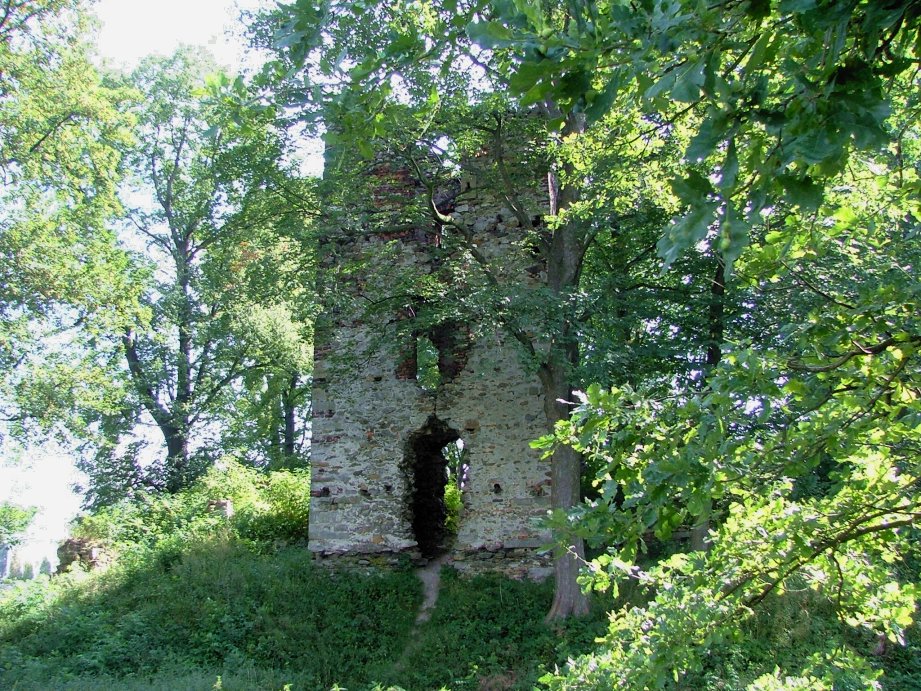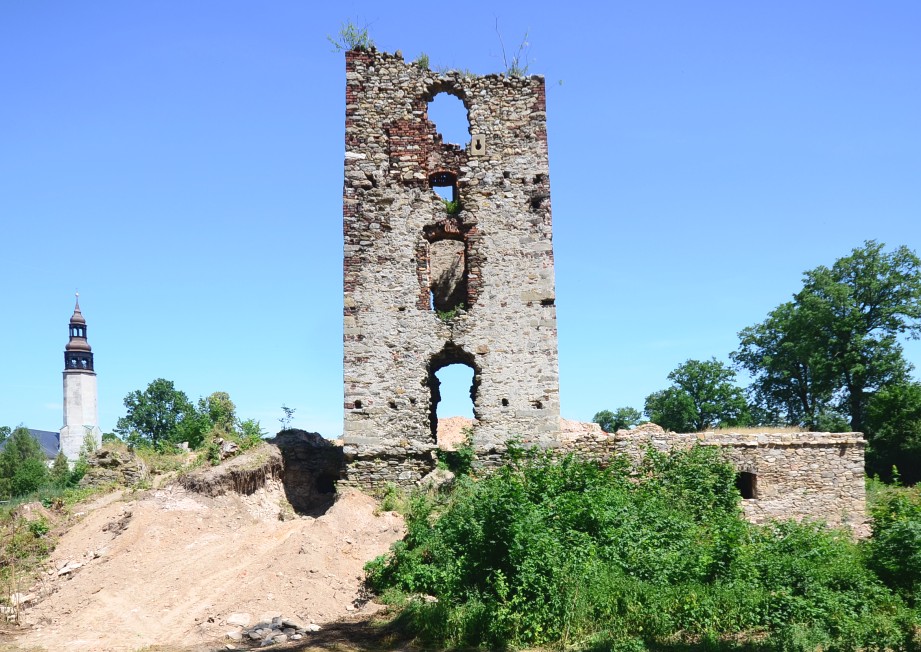 THE CASTLE TOWER SEEN FROM THE WEST, PHOTOS FROM 2008 AND 2019
DESCRIPTION OF THE CASTLE
T
he Goth­ic castle was built of a stone on a plan sim­i­lar to a rect­an­gle with sides of 37x55 me­ters, and then sur­round­ed by a moat, per­haps ad­ja­cent di­rect­ly to the walls, hence some­times the ob­ject is con­sid­ered to be a so-called wa­ter cas­tle. It was a two-winged sys­tem of un­known height, with a three- or four-storey tow­er added on the west­ern side. In 1562, the cas­tle was re­built in the Re­nais­sance style, which was demon­strat­ed by an in­scrip­tion with the com­plet­ion date located above the main en­trance and busts of the founder and his wife above the gate. Also in the 16th cen­tu­ry the en­trance to the cas­tle took place from the east on a four-span stone bridge. Next to it there was a park with an area of 6.5 hec­ta­res, to which a Baroque gate led (pre­served to the pre­sent day).
PLAN OF THE CASTLE RUINS ACCORDING TO J. SAWIŃSKI: 1. TOWER, 2. SOUTHERN WING, 3. EASTERN WING, 4. RENAISSANCE BRIDGE
BIRD'S EYE VIEW FROM THE SOUTHEAST
---
T
he ru­in of the tow­er with rel­ic of the win­dow stonework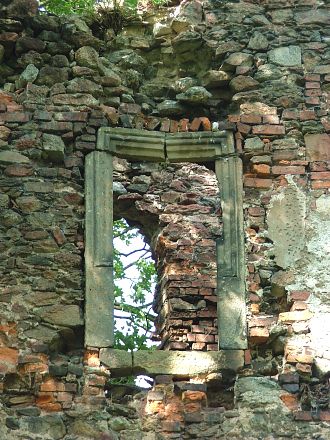 , the foun­da­tions of the res­i­den­tial build­ings with par­tial­ly buried cel­lars and the four-span stone bridge have sur­vived. The ne­glect­ed relics of the build­ing, hid­den un­der a lay­er of rub­ble, and in sum­mer al­most en­tire­ly cov­ered by weed, re­ceived new life thanks to the ini­tia­tive of the Chudów Cas­tle Foun­da­tion, which since 2010 has been car­ry­ing out clean­ing works on their premis­es, and since 2015 - a par­tial re­con­struc­tion of the bridge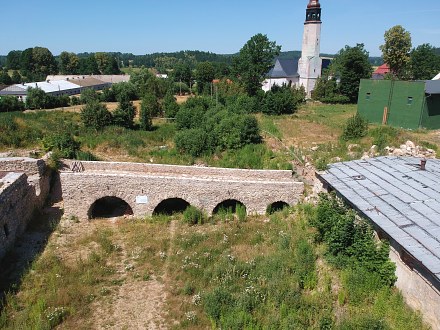 and the tow­er, as well as adap­ta­tion of the cas­tle cel­lars. The ru­ins can­not be vis­it­ed dur­ing the ren­o­va­tion, but they are clear­ly vis­i­ble from al­most ev­ery side, es­pe­cial­ly from the east. It is al­so worth to ap­proach from the south, where stands a gate from 1705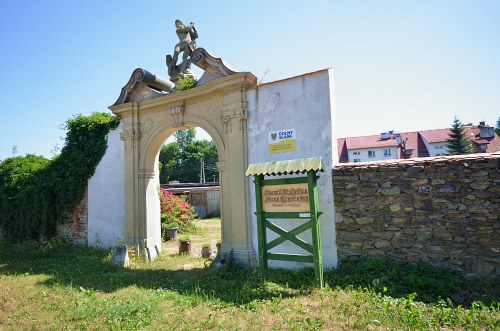 , which is a rem­nant of the for­mer cas­tle and palace com­plex.
CASTLE RUINS UNDER RECONSTRUCTION (2019)
---
S
tara Ka­mie­ni­ca is a lar­ge vil­la­ge lo­ca­ted 10 km west of Je­le­nia Gó­ra. You can get he­re by pub­lic tran­sport: bus or train run­ning on the way Je­le­nia Gó­ra - Zgo­rze­lec (the dis­tance from the rail­way sta­tion to the ruins is 1 km). The cas­tle ruin is lo­ca­ted in the nort­hern part of the vil­la­ge, about 150 me­ters south-west of the church to­wer.
| | |
| --- | --- |
| | There are no park­ing lots - the car can be left on Kasz­te­lań­ska Street or Basz­to­wa Street. |
---
1. M. Chorowska: Rezydencje średniowieczne na Śląsku, OFPWW 2003
2. L. Kajzer, J. Salm, S. Kołodziejski: Leksykon zamków w Polsce, Arkady 2001
3. R. Łuczyński: Ruiny dwóch zamków, Sudety nr 11/2004
4. R. Łuczyński: Chronologia dziejów Dolnego Śląska, Atut 2006
5. R. Łuczyński: Zamki, dwory i pałace w Sudetach, WA 2008
6. A. M. Rosiek: Siedziby rycerskie w księstwie świdnicko-jaworskim do końca XIV wieku, Kraków 2010
7. www.naszesudety.pl
Castles nearby:
Rybnica - the ruins of a Gothic castle from the 14th century, 4 km
Siedlęcin - the residential tower from the 14th century, 11 km
Czarne - the fortified manor house ftom the 16th century, 16 km
Chojnik - the ruins of ducal castle from the 14th century, 17 km
Dziwiszów - the fortified manor house from the 16th century, currently the palace, 19 km
Proszówka - the ruins of a Gothic castle from the 13th century, 21 km
Wleń - the ruins of ducal castle from the 12th/13th century, 24 km

---
| | |
| --- | --- |
| | The Goth­ic Church from the 14th cen­tu­ry, with a stone morgue, a Goth­ic bap­tis­tery, a baroque al­tar and an 18th-cen­tu­ry par­son­age. By the church, a 41-me­tre-high tow­er topped with a baroque cupo­la, equipped with the 15th cen­tu­ry bell. |
text: 2009, 2019
photographs: 2007, 2019
© Jacek Bednarek