SULEJÓW

fortified Cistercian abbey
SULEJÓW MONASTERY, VIEW FROM THE SOUTHEAST
---
I
n the sec­ond half of the 12th cen­tu­ry, prince Ca­si­mir II the Just (Ka­zi­mierz II)
(d. 1194) found­ed the abbey, en­dow­ing it with more than a dozen vil­lages, among them Si­iow (Su­le­jów) an­nu­al­ly 13 bał­wans (5 tons) of salt, im­port­ed from Rus­sia, du­ty free, a four­teenth bałwan (400 kg) from Cra­cow and nine beavers. The prince­ly foun­da­tion was sup­port­ed by the bish­op of Cra­cow Peł­ka (d. 1207) and the arch­bish­op of Gnie­zno Piotr Ła­będź (d. 1198), as well as the Ma­zo­vian rulers Le­szek the White (d. 1227) and Kon­rad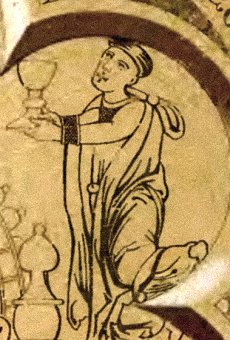 (d. 1247), who in sub­se­quent years gave the Cis­ter­cians fur­ther en­dow­ments and rights, among them in­come from the cus­toms cham­ber and fairs, the right to catch beavers in the Ner Riv­er, and even dozens of slaves.
VIEW OF THE MONASTERY FROM THE NORTH, WITH THE ATTIC TOWER IN THE FOREGROUND
F
irst Cis­ter­cians, pre­sum­ably twelve monks, ar­rived in Sule­jów in 1176 or 1177 from Mo­ri­mond in Bur­gun­dy. Based on the strict Be­ne­dic­tine rule, the or­der be­longed to one of the rich­est in Eu­rope at the time, and nu­mer­ous roy­al priv­i­leges, do­na­tions from lay peo­ple, as well as an ef­fi­cient agri­cul­tur­al econ­o­my, in­come from fairs and tax ex­emp­tions con­sol­i­dat­ed its strong eco­nom­ic po­si­tion, thanks to which it was able to build a mag­nif­i­cent mo­na­stery. Soon af­ter their ar­rival, the Cis­ter­cians erect­ed a tem­po­rary tem­ple, which they ex­pand­ed in 1213-32 in­to a three-nave church ded­i­cat­ed to the Bles­sed Vir­gin Mary and St. Thomas Beck­et. In the year of its com­ple­tion, un­der ab­bot Wil­helm, the tem­ple was con­se­crat­ed by the arch­bish­op of Gnie­zno, Peł­ka (d. 1258).
St. Tho­mas Beck­et, bish­op of Can­ter­bury and chan­cel­lor of king Hen­ry II of Eng­land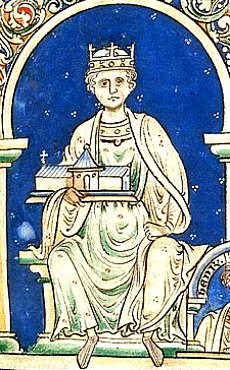 , be­came the pa­tron saint of the Cis­ter­cian church in Su­le­jów. He fought to lim­it the in­flu­ence of the state on the church, which led to his con­flict with the king, and even­tu­al­ly to his death: in 1170 he was mur­dered by four knights on the al­tar of Can­ter­bury ca­the­dral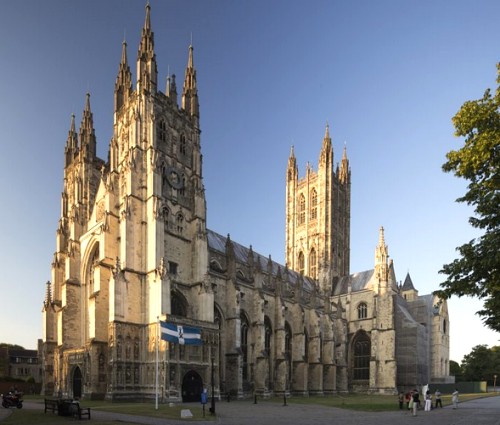 .
ASSASSINATION OF THOMAS BECKET, DRAWING FROM AROUND 1200
I
n the first half of the 13th cen­tu­ry, the monks be­gan work on con­struc­tion of the chap­ter­house and erec­tion of earth­en ram­parts, which, to­geth­er with the moat, are the old­est for­ti­fi­ca­tion units of the Cis­ter­cian monastery in Su­le­jów. In 1232, by the grant of Wła­dy­sław Odo­nic, prince of Gre­ater Poland (d. 1239), they took o­ver six more vil­lages, and in the 1250s they re­ceived prop­er­ty of the con­vent in Szpe­tal (which was de­stroyed by Prus­sians). It is the peak pe­ri­od of the de­vel­op­ment of the Su­le­jów ab­bey, which un­der the lead­er­ship of a cer­tain Piotr (pre­sum­ably a French­man) al­ready had about fifty vil­lages and the rev­enues from forty more, as well as oth­er prop­er­ties and nu­mer­ous priv­i­leges.
GRANTING OF NEW LANDS TO THE MONASTERY IN SULEJÓW BY PRINCE WŁADYSŁAW ODONIC, JUNE 29, 1232
ONE OF THE PAGES OF "KOPIARZ SULEJOWSKI" CONTAINING A LIST OF PRIVILEGES AND ENDOWMENTS
TO THE ABBEY OF SULEJÓW STARTING FROM 1217
T
he dy­nam­ic growth of the monastery economy was halt­ed in 1259 by the in­va­sion of Mon­gols, who de­stroyed the church and un­fin­ished build­ings. The abbey's po­si­tion was al­so weak­ened by nu­mer­ous and long-last­ing con­flicts with the neigh­bor­ing Nor­ber­tine con­vent in Witów (con­cern­ing rights to tax­es and use of the banks of the near­by riv­er), and es­pe­cial­ly by abus­es in the use of the prop­er­ty of the for­mer monastery in Szpetal, as a con­se­quence of which the su­pe­ri­or au­thor­i­ty puni­tive­ly trans­ferred the monks of Sule­jów to the abbey in Bysze­wo, and in their place brought monks from Wą­chock near Kielce. These events co­in­cid­ed with a loos­en­ing of moral norms among the mem­bers of the con­vent, as re­port­ed by con­tem­po­rary chron­i­clers.
CISTERCIANS ON A MEDIEVAL MINIATURE
D
ur­ing the strug­gle for Ma­ło­pol­ska be­tween the Czech rulers and Wła­dy­sław Ło­kie­tek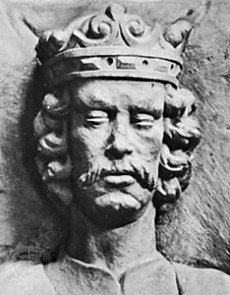 (d. 1333), the Su­le­jów Cis­ter­cians sup­port­ed the Pol­ish prince fi­nan­cial­ly and or­ga­ni­za­tion­al­ly, for which the lat­ter re­turned the fa­vor by ex­empt­ing the abbey from cus­toms du­ties and grant­ing it new priv­i­leges. The im­por­tance of Su­le­jów for the prince of Cra­cow is em­pha­sized by the fact that a gen­er­al as­sem­bly of knights was or­ga­nized here in 1318, at which the de­ci­sion was tak­en to make him king of Poland. The mo­na­ste­ry al­so host­ed kings Ca­si­mir the Great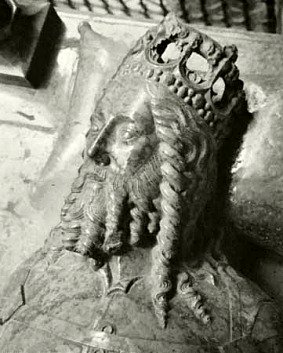 (d. 1370) and Wła­dy­sław Ja­gieł­ło
(d. 1434), whose knights - ac­cord­ing to leg­end - be­fore the great ex­pe­di­tion against the Teu­to­nic Knights in 1410, sharp­ened their swords on the columns of the lo­cal church por­tal.
In 1316, ab­bot Piotr of Su­le­jów or his suc­ces­sor went with ab­bot Piotr of Wą­chock to the gen­er­al as­sem­bly at Ci­teaux. They were sup­posed to de­liv­er the Pe­ter's Pence to Avi­gnon on the oc­ca­sion. Un­for­tu­nate­ly, near Mun­ster (Ger­ma­ny) they were mugged and the en­tire con­tent of the tre­asury, worth more than 6 kg of sil­ver, got in­to the hands of thieves. The ab­bots them­selves were not harmed dur­ing this rob­bery.
THE CHURCH PORTAL, WHOSE COLUMNS WERE SUPPOSED TO BE USED TO SHARPEN SWORDS OF POLISH KNIGHTS IN 1410
I
t is be­lieved that in the mid-14th cen­tu­ry the monastery re­ceived stone for­ti­fi­ca­tion walls, which were ex­pand­ed and mod­ern­ized o­ver the next cen­turies. The ma­son­ry for­ti­fi­ca­tions were in­tend­ed pri­mar­i­ly to de­ter Tar­tar and Turk­ish in­va­sions, of which there was a wide­spread fear in Poland at the time. The walls took the shape of ex­ten­sive for­ti­fi­ca­tions, sup­ple­ment­ed by four cor­ner tow­ers (Moor­ish, Mu­si­cal, At­tic, Ab­bot's) and two gate tow­ers (Cra­cow, Knight's). Around 1530, dur­ing the reign of ab­bot Sa­lo­mon (d. af­ter 1542), work on the con­struc­tion of the mo­na­ste­ry's south wing was com­plet­ed. In this pe­ri­od, about 25 monks resid­ed in the abbey.
CRACOW TOWER (LEFT) AND ATTIC TOWER
In 1451, Pol­ish king Kaz­imierz Jagiel­lon (Jagiel­lończyk)
, trav­el­ing from Grod­no to Pi­otrków, stopped at the monastery.

Sule­jów al­so host­ed pa­pal nun­cio Gio­van­ni Fran­ce­sco Com­men­do­ne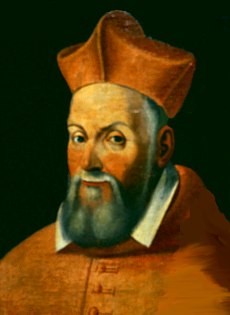 (1565), as well as an­oth­er nun­cio An­ni­bal di Ca­pua (1588), while in 1597 car­di­nal En­ri­co Ga­eta­ni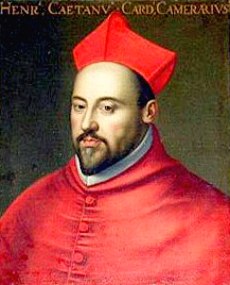 stayed here with his court for three days. His sec­re­tary cit­ed some de­tails from there, in­clud­ing the use of twigs in­stead of palms by the Poles on Palm Sun­day.

It is worth not­ing that im­por­tant guests usu­al­ly did not stay overnight in the abbey, but in a wood­en manor near­by.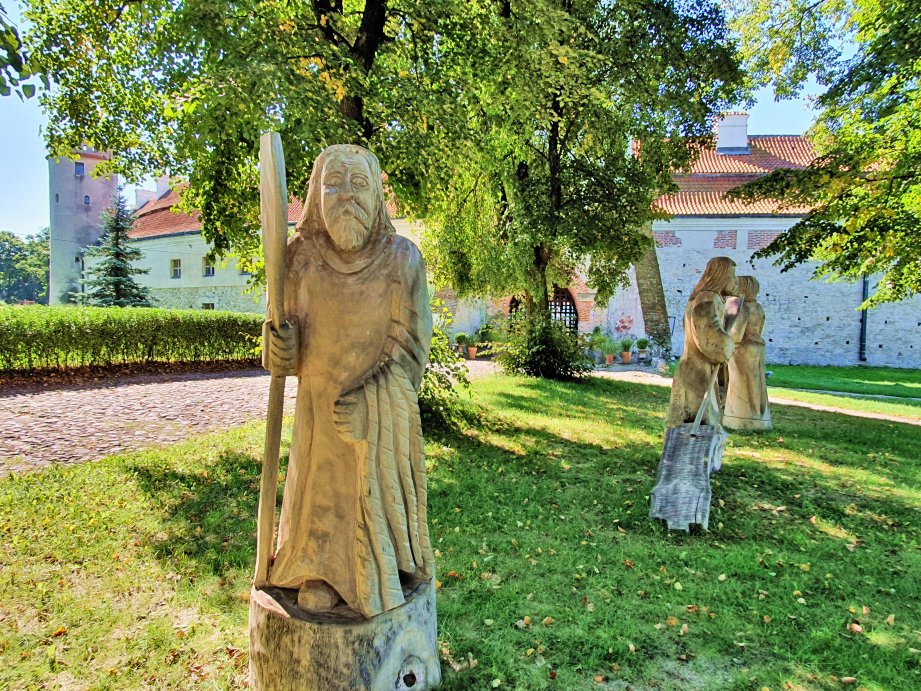 T
hanks to its strong walls, at the end of the 16th cen­tu­ry the monastery was cho­sen as one of the places where mon­ey in­tend­ed for main­te­nance of the roy­al army was to be kept. To this end, the roy­al sur­vey­or in 1584 or­dered some changes to its for­ti­fi­ca­tions, in­clud­ing the bricking up of the west­ern gate in the Knights' Tow­er. Short­ly there­after, un­der ab­bots Stanisław Os­trows­ki or Arnolf Uchańs­ki (d. 1601), a build­ing known as the Ar­se­nal was added to the Ab­bot's Tow­er, and a rep­re­sen­ta­tive palace was built in the south­ern part of the monastery, on the em­bank­ment o­ver the Pil­i­ca riv­er.
THE KNIGHT'S TOWER WAS INITIALLY USED AS THE MAIN ENTRANCE GATE TO THE MONASTERY
The econ­o­my of the Su­le­jów Cis­ter­cians main­ly based on agri­cul­ture, while crafts­man­ship played a sec­ondary role, and vir­tu­al­ly dis­ap­peared in the 18th cen­tu­ry. The main rea­sons for this were dev­as­ta­tions wrought by the Swedes and Rus­sians, as well as the ab­bot's not very good re­la­tions with the au­thor­i­ties of the city of Piotr­ków.

The 18th-cen­tu­ry mo­na­ste­ry gained in­come from the town of Su­le­jów, as well as from the sur­round­ing vil­lages of Bar­ko­wi­ce, Ce­ka­nów, Ko­ło, Krzy­ża­nów, Kur­nędz, Ła­zów Du­ży, Łęcz­no, Mi­le­jów, and Przy­głów. We know from old doc­u­ments that the Cis­ter­cians cul­ti­vat­ed oats and rye, raised fowl, were en­gaged in bee­keep­ing, mil­ling, hunt­ing, inn­keep­ing, fish­ing and beaver hunt­ing.
CISTERCIAN AGRICULTURE IN DANIEL MEYER'S ENGRAVINGS OF 1733
I
n the sec­ond half of the 17th cen­tu­ry, the monastery was in­vad­ed and de­stroyed by Swedish troops, and in 1731 a huge vil­lage fire spread to the ab­bey build­ings, caus­ing them to be par­tial­ly dam­aged. To make mat­ters worse, by virtue of new reg­u­la­tions, from 1737 Su­le­jów ab­bots were ap­point­ed by the king, and not - as be­fore - by the con­vent. These in­di­vid­u­als had lit­tle to do with the monastery, and treat­ed en­dow­ments they re­ceived from the king as a form of re­ward for their ser­vices to the monarch. Such a practice of course neg­a­tive­ly af­fect­ed the monastery's econ­o­my.
WOODEN SCULPTURES IN THE SOUTHERN PART OF THE MONASTERY COURTYARD
B
y the 18th cen­tu­ry, the monastery for­ti­fi­ca­tions were out­dat­ed and could not pro­vide ef­fec­tive pro­tec­tion for the abbey res­i­dents. Part of the walls were there­fore de­mol­ished, and to some of them the monks added out­build­ings, in­clud­ing a brew­ery, dis­tillery, ware­hous­es, mill and gra­naries. Just be­fore the fall of the Bar Con­fed­er­a­tion, in 1772, the abbey was in­hab­it­ed by twen­ty nine monks, tak­ing care of four parish church­es: in Sule­jów, Bał­drzy­chów, Łaszów and Mo­giel­ni­ca. For a time, the troops of Pol­ish gen­er­al Józef Zarem­ba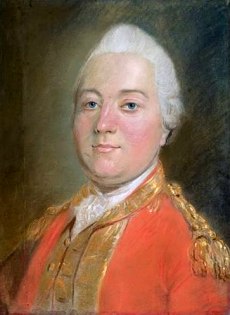 , as well as the Rus­sian sol­diers of Ivan Drewicz
, al­so sta­tioned here, caus­ing nu­mer­ous dam­ages to the monastery equip­ment and in­ven­to­ry, thus fur­ther im­pov­er­ish­ing the con­vent. To make mat­ters worse, a fire in 1790 par­tial­ly de­stroyed the church and monastery build­ings.
ARSENAL AND ABBEY TOWER IN A 1930 PHOTO AND PRESENT STATE (2021)
I
n April 1819, pri­mate Fran­ci­szek Skar­bek-Mal­czew­ski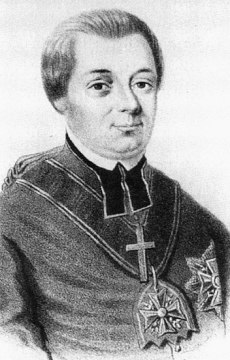 (d. 1819), while al­ready on his death­bed, signed a de­cree by virtue of which the liq­ui­da­tion of 25 male and 4 fe­male monas­ter­ies be­gan, among them, un­for­tu­nate­ly, the Su­le­jów abbey. Its prop­er­ty, in­clud­ing mo­na­ste­ry build­ings and equip­ment, five manors, as well as a li­brary of more than 2,300 books, passed to the (Rus­sian-de­pen­dent) state ad­min­is­tra­tion, which leased farm build­ings and land to peas­ants, while the church was hand­ed o­ver to the dio­cese.
A FRAGMENT OF THE NORTHERN WING WITH THE CRACOW AND ATTIC TOWER, 1910
S
oon af­ter the abbey was liq­ui­dat­ed, lo­cal au­thor­i­ties con­sid­ered plac­ing a tex­tile fac­to­ry, a home for re­tired priests and grain ware­hous­es in the mo­na­ste­ry build­ings, but none of these ideas lived to see re­al­iza­tion. O­ver time, the build­ings, be­ing de­prived of prop­er care, de­te­ri­o­rat­ed at a fast pace, in which lo­cal vil­la­gers had an in­fa­mous share, rob­bing them of con­struc­tion ma­te­ri­als and left­over equip­ment. De­cline of the for­mer abbey was ac­cel­er­at­ed by a fire in 1847, which com­plete­ly burned down the roof of the chap­ter house. Al­though the roof was re­con­struct­ed fair­ly quick­ly, but due to lack of funds it was done in the cheap­est pos­si­ble way, us­ing in­ept­ly forged sheet met­al.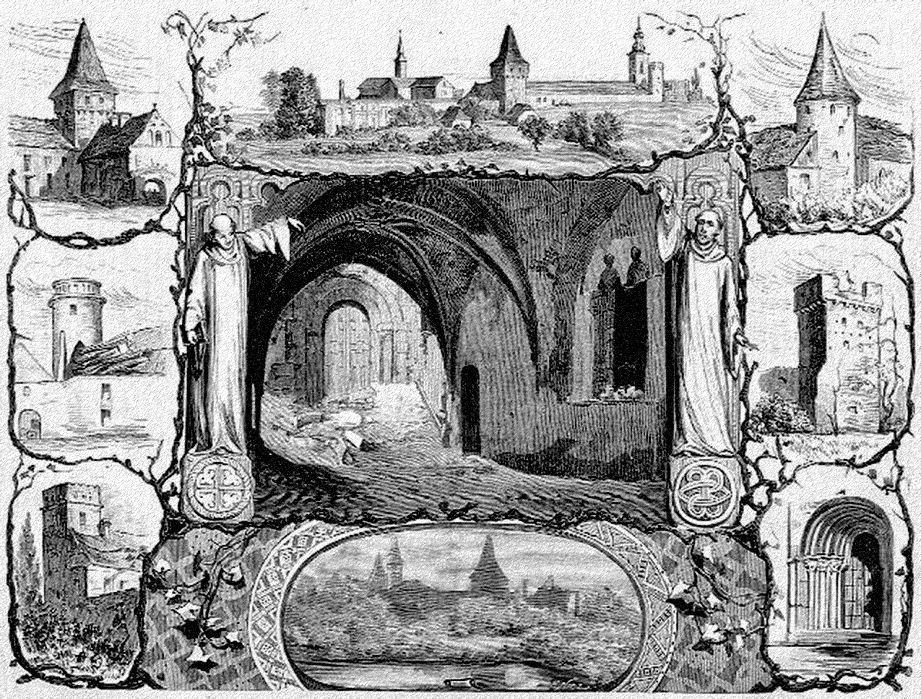 I
n 1883, the lo­cal au­thor­i­ties sold part of the out­build­ings and half of the mo­na­ste­ry to a cer­tain Bar­ba­ra Brzesz­czyń­ska, who opened a brew­ery here. The re­main­ing ed­i­fices were most­ly un­suit­able for use, so a de­ci­sion was made to de­mol­ish the east­ern wing of the mo­na­stery and leave on­ly its small part with a sac­risty and chap­ter­house. In 1904, the lo­cal agri­cul­tur­al so­ci­ety, in co­op­er­a­tion with con­ser­va­tors from War­saw, be­gan ef­forts to adapt the north­ern build­ings for an agri­cul­tur­al school. How­ev­er, this ini­tia­tive col­lapsed a few years later due to com­pli­cat­ed own­er­ship and lack of funds.
VIEW OF THE ABBEY FROM THE SOUTH, BELOW YOU CAN SEE A PROJECT TO CONVERT THE MONASTERY BUILDINGS
INTO AN AGRICULTURAL SCHOOL (CA. 1905)
T
he church burned down again in 1923. It was re­built in a makeshift man­ner even be­fore the out­break of World War II, while ren­o­va­tion work of re­al im­por­tance be­gan here on­ly in 1973. Then, af­ter the pur­chase from a pri­vate own­er, the north­ern part of farm build­ings un­der­went re­vi­tal­iza­tion and lat­er adap­ta­tion to a re­sort, and the his­toric frag­ments of the mill and the ab­bot's palace were giv­en the form of a per­ma­nent ru­in. In 1986, the Cis­ter­cian Or­der re­turned to Su­le­jów and then thor­ough­ly ren­o­vat­ed the church and the sur­viv­ing mo­na­ste­ry build­ings. On Oc­to­ber 22, 2012, the en­tire site was de­clared the na­tion­al mon­u­ment.
A FRAGMENT OF THE NORTHEAST WING WITH THE MUSIC THE CRACOW TOWERS, CONDITION IN THE 1960S AND TODAY
DESCRIPTION OF THE MONASTERY
S
ule­jów abbey is one of Poland's most beau­ti­ful and best-pre­served me­dieval mo­nas­ter­ies. It was erect­ed on a ter­raced site on the right bank of the Pi­li­ca riv­er, which for­mer­ly flowed much clos­er to the build­ings, maybe even right next to the mo­nas­tery walls. The com­plex in­clud­ed a church, an ad­join­ing three-winged mo­nas­tic house with a fourth out­er wing, known as the ab­bot's wing, as well as a num­ber of out­build­ings and a de­fen­sive wall with six tow­ers.
VIEW OF THE MONASTERY FROM THE SOUTH IN PHOTOS FROM THE EARLY 20TH CENTURY
T
he old­est build­ing on the monastery grounds is the Ro­ma­nesque church of St. Mary and St. Tho­mas Beck­et. It was erect­ed on a Latin cross plan, from sand­stone blocks, while the vaults and in­te­ri­or walls were made of brick. The body of the tem­ple has sur­vived in very good con­di­tion, pre­serv­ing all its struc­tural fea­tures, as well as a large part of the orig­i­nal ar­chi­tec­tural de­tails.
MONASTERY CHURCH, PHOTO FROM 1908 AND CURRENT STATE
FROM THE SOUTH, THE CHAPTER HOUSE IS ADJACENT TO THE CHURCH
P
ar­tic­u­lar­ly in­ter­est­ing is its west­ern fa­cade with a por­tal (1230) dec­o­rat­ed with col­umns and a tym­pa­num, as well as three ros­et­tes placed in the east­ern, north­ern and west­ern fa­cades. Next to the main en­trance is an­oth­er small­er wick­et (north), which is be­lieved to be a rel­ic of an ear­li­er 12th-cen­tu­ry church, the so-called or­a­to­ry. It is dec­o­rat­ed with a Ro­ma­nesque tym­pa­num de­pict­ing an ear­ly Chris­tian cross, with bas-re­liefs of a bird and a sun.
ROMANESQUE ROSETTE IN THE WEST ELEVATION OF THE CHURCH
PHOTO LEFT: THE OLDEST ENTRANCE TO THE CHURCH WITH AN EARLY CHRISTIAN CROSS
PHOTO RIGHT: MAIN PORTAL FROM AROUND 1230
T
he length of the church is 37 me­ters, and width - 19 me­ters. The ar­chi­tec­ture of its in­te­ri­or com­bines Ro­ma­nesque and Goth­ic styles - Goth­ic are the cross-ribbed vaults (par­tial­ly re­con­struct­ed in the 19th cen­tu­ry), based on pil­lars and half-col­umns, whose heads are dec­o­rat­ed with Ro­ma­nesque mo­tifs of braid, leaves and twigs. Eight such pil­lars di­vide the church in­to three naves: a high cen­tral one and low­er side ones. The plan of the build­ing is com­ple­ment­ed by a tran­sept, as well as a chan­cel and two chapels lo­cat­ed in the east­ern part, where frag­ments of 12th-cen­tu­ry stone bowls pre­sum­ably used for wash­ing litur­gi­cal ves­sels have been pre­served. The tem­ple has thir­teen win­dows, in­clud­ing the three ro­set­tes men­tioned ear­li­er.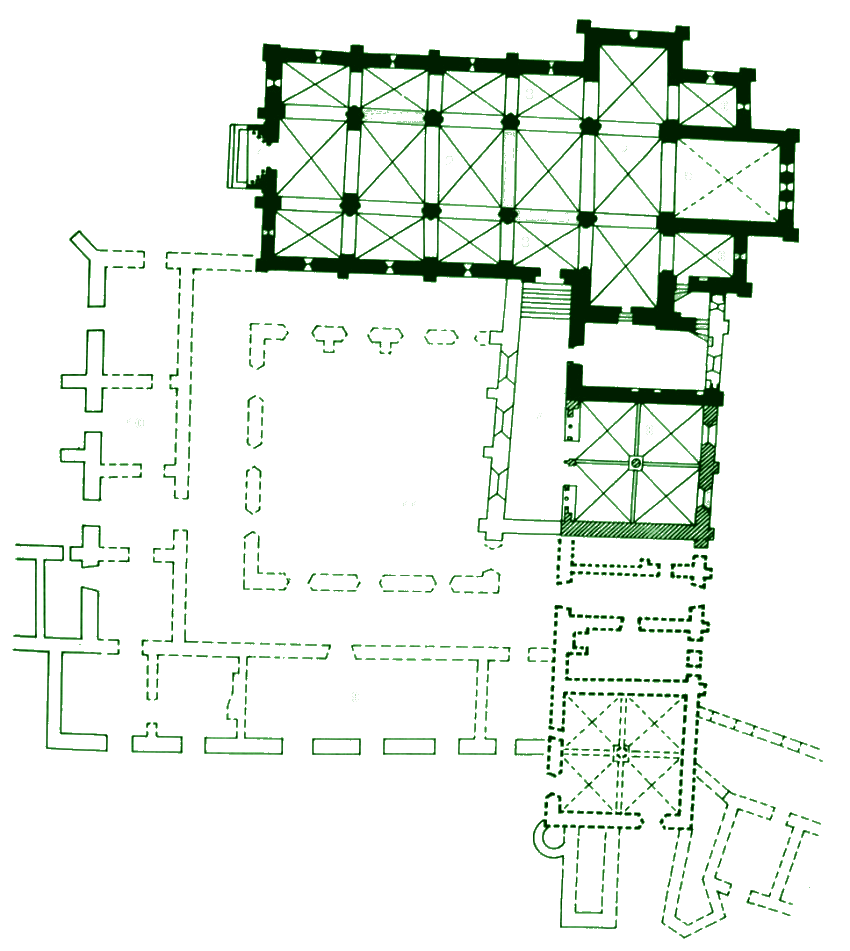 PLAN OF THE CHURCH AND STRICT MONASTERY ACCORDING TO Z. ŚWIECHOWSKI: 1. MAIN ENTRANCE TO THE CHURCH,
2. MAIN NAVE, 3. SIDE NAVES, 4. TRANSEPT, 5. CHANCEL, 6. CHAPELS, 7. CLOISTERS, 8. CHAPTERHOUSE,
9. RELICS OF THE SOUTH WING, 10. RELICS OF THE WEST WING, 11. FORMER PATIO (VIRIDARIUM)
I
n­te­ri­or decor of the church pre­dom­i­nant­ly rep­re­sents the Baroque and Ro­co­co pe­ri­ods. It in­cludes, among oth­ers:
Four side al­tars date from the 1640s: Our La­dy, St. Thomas Beck­et, St. Bernard and St. Bene­dict.
Two Ro­co­co transept al­tars: the Holy Trin­i­ty al­tar with an ebony cross con­sid­ered "mirac­u­lous", and the al­tar of Lord Je­sus with a Goth­ic cru­ci­fix.
Ro­co­co main al­tar of 1788, in the cen­ter of which is a 17th-cen­tu­ry paint­ing by Jan Tri­cius de­pict­ing the As­sump­tion of the Blessed Vir­gin Mary. To the left and right of the paint­ing are six columns and four fig­ures of evan­ge­lists: Mark, Luke, John and Matthew.
FRAGMENT OF THE CHANCEL WITH THE MAIN ALTAR, ON THE LEFT WE SEE ONE OF THE ALTARS IN THE TRANSEPT
I
n the main nave there are fine­ly carved stalls dat­ing from the sec­ond half of the 18th cen­tu­ry, and the pul­pit of a sim­i­lar style and col­or scheme, topped with a can­opy and a sculp­ture of St. Thomas Beck­et kneel­ing sur­round­ed by an­gels.
Mu­si­cal sen­sa­tions in the church are pro­vid­ed by the 18th-cen­tu­ry or­gan, equipped with 22 voic­es (its small­est pipe weighs just a few grams, while the lar­gest... 600 ki­lo­grams). In the 1970s the Su­le­jów or­gan was dis­as­sem­bled and left with­out prop­er main­te­nance, which led to its ir­repara­ble dam­age. At the turn of the cen­tu­ries, the his­toric in­stru­ment un­der­went res­tora­tion and par­tial re­con­struc­tion.
Dec­o­ra­tion of the church is com­ple­ment­ed by Re­nais­sance poly­chromy in the chan­cel, as well as Bar­oque fur­nish­ings in the chapel of Blessed Win­cen­ty Ka­dłu­bek, where the ash­es of Ot­to Schenk­ing, bish­op of Ri­ga and ab­bot of Su­le­jów in 1625-37, are placed.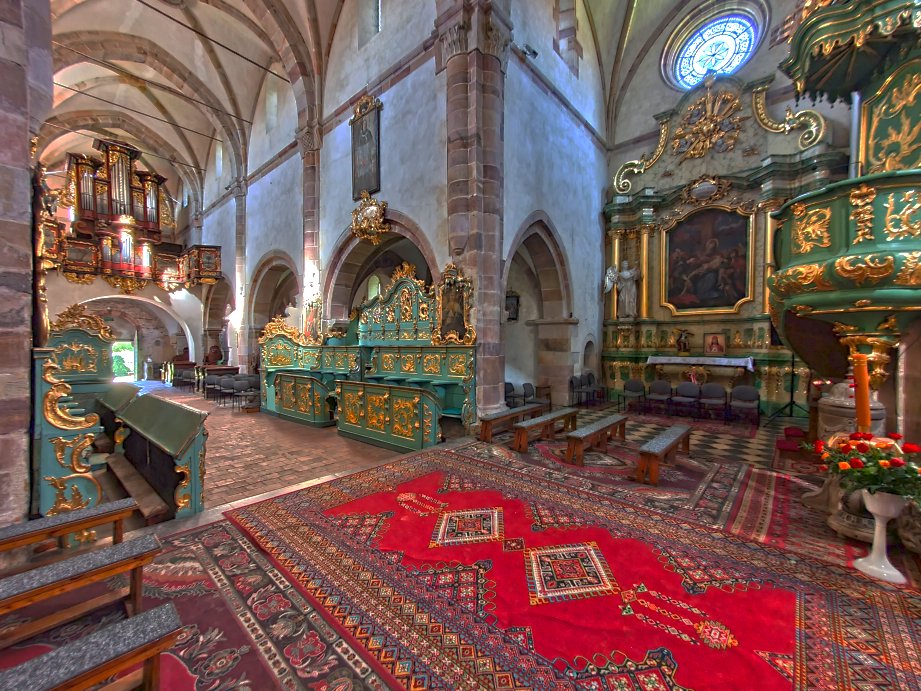 THE MAIN NAVE: HERE WE SEE A LATE BAROQUE PULPIT, STALLS, AND (IN THE DISTANCE) THE ORGAN
A
d­join­ing the church to the south was a strict mo­na­stery, of which the best pre­served is an east wing, con­sid­ered the old­est sec­tion of this part of the ab­bey. The east wing was built on a rect­an­gu­lar plan mea­sur­ing 35 x 12 me­ters, of brick and field­stone, and fin­ished with sand­stone de­tails. Its ground floor housed a sac­risty, chap­ter­house, stair­case, a cham­ber with a fur­nace, a work­shop and la­trines. On the first floor sup­pos­ed­ly were a dor­mi­to­ry, an ab­bot's cell and a mo­na­stery ar­chive.
THE CHURCH WITH A FRAGMENT OF THE PRESERVED EASTERN WING OF THE STRICT MONASTERY
O
f the build­ings of the strict monastery, the best pre­served are the chap­ter­house and a frag­ment of the 15th cen­tu­ry Goth­ic clois­ter. The chap­ter­house has plan close to a square (9 x 9.7 m) and is cov­ered with a beau­ti­ful cross-ribbed vault, sup­port­ed by one col­umn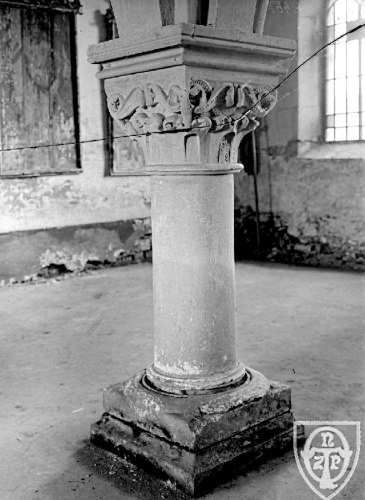 . The joints of the vaults are dec­o­rat­ed with key­stones with Pi­ast and Jagiel­loni­an sym­bols, among which an un­usu­al de­tail de­pict­ing four heads touch­ing with their chins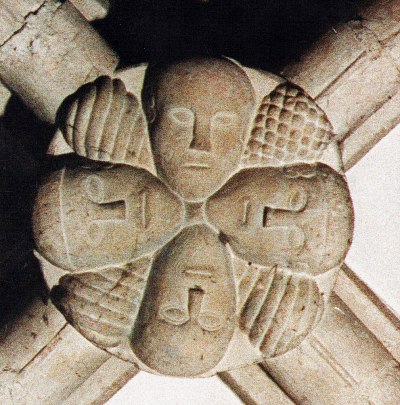 stands out.
CHAPTERHOUSE, PHOTO FROM 1908
MONASTERY CLOISTER, 1908 / COLUMN SUPPORTING THE VAULT OF THE CHAPTERHOUSE, 1915
O
f the oth­er wings of the strict mo­na­stery, on­ly par­tial­ly re­con­struct­ed south wall re­mains, which is now one of the most ro­man­tic el­e­ments of the en­tire com­plex. For­mer­ly, the three wings sur­round­ed a small clois­tered viri­dar­i­um, which was not on­ly a place for rest and con­tem­pla­tion, but al­so served as a her­bar­i­um and veg­et­able gar­den. Fur­ther east, along the es­carp­ment stood a fourth wing, known as the ab­bot's wing, which housed, among oth­ers, ab­bot's cham­bers with a pri­vate chapel, res­i­den­tial cells for monks, a scrip­to­ri­um, li­brary and out­build­ings. Rel­a­tive­ly at the lat­est, in the 16th cen­tu­ry, the so-called small mo­na­stery was erect­ed - a sin­gle-aisle build­ing run­ning par­al­lel to the east wing and sep­a­rat­ed from it by a nar­row court­yard.
PARTIALLY RECONSTRUCTED WALL OF THE STRICT MONASTERY SOUTH WING
HISTORICAL PLAN OF THE ABBEY: 1. CHURCH, 2. SACRISTY, 3. STRICT MONASTERY, 4. ABBOT'S WING, 5. SMALL MONASTERY,
6. FARM YARD, 7. MOORISH TOWER, 8. KNIGHT'S TOWER, 9. ATTIC TOWER, 10. CRACOW TOWER, 11. MUSIC TOWER,
12. ABBOT'S TOWER, 13. ARSENAL, 14. DISTILLERY, 15. BREWERY, 16. MALT HOUSE, 17. GRANARY,
18. COACH HOUSES, 19. STABLES, 20. MILL
A
d­ja­cent to the small monastery to the north was Ar­se­nal, added to the Ab­bot's Tow­er in the turn of the 16th and 17th cen­turies. Ini­tial­ly it served as a lodg­ing for guards, and lat­er as rooms for ser­vants and guests. Af­ter the can­cel­la­tion of the monastery, the ed­i­fice was used for apart­ments, and since 1922 it housed a school. The youngest part of the complex is rep­re­sent­ed by out­build­ings en­cir­cling the abbey from the east and north. They for­mer­ly func­tioned, among others, as a brew­ery, gra­naries, sta­bles and ware­hous­es. At the end of the 19th cen­tu­ry, some of the build­ings were de­mol­ished, but in 1973-81 they were re­con­struct­ed and lat­er adapt­ed in­to a re­sort.
ARSENAL WITH THE ABBEY TOWER, IN THE BACKGROUND WE CAN SEE THE NORTHERN OUTBUILDINGS (NOW A HOTEL)
ARSENAL IS IN VERY POOR CONDITION AND URGENTLY NEEDS RENOVATION (2021)
C
en­turies ago, the church and monastery were sur­round­ed by for­ti­fi­ca­tions with a to­tal length of more than 530 me­ters. To this day, their north­ern and west­ern parts re­main, which in­clude sec­tions of the walls and the six tow­ers:
Moor­ish Tow­er from the 14th or 15th cen­tu­ry - the old­est of the sur­viv­ing mo­na­stery tow­ers, built on a semi­cir­cu­lar plan. Orig­i­nal­ly it had four sto­ries and mea­sured about 12 me­ters high. In its vicin­i­ty there was a full­ing mill, and lat­er a sheep­fold. Cur­rent­ly it is ad­ja­cent to the rec­to­ry.
Knights' Tow­er (Gate) - a quadri­lat­er­al Re­nais­sance west­ern gate tow­er from the 16th cen­tu­ry. Near­by are the ru­ins of an 18th-cen­tu­ry mill, now rep­re­sent­ed on­ly by foun­da­tion of the north­east wall, about 11 me­ters long.
At­tic Tow­er from the 16th cen­tu­ry - a cor­ner tow­er at the junc­tion of the west­ern and north­ern walls, mea­sur­ing about 12 me­ters high. It was erect­ed of stone in the low­er part and brick in the high­er parts, and topped with a Re­nais­sance at­tic, from which it took its name.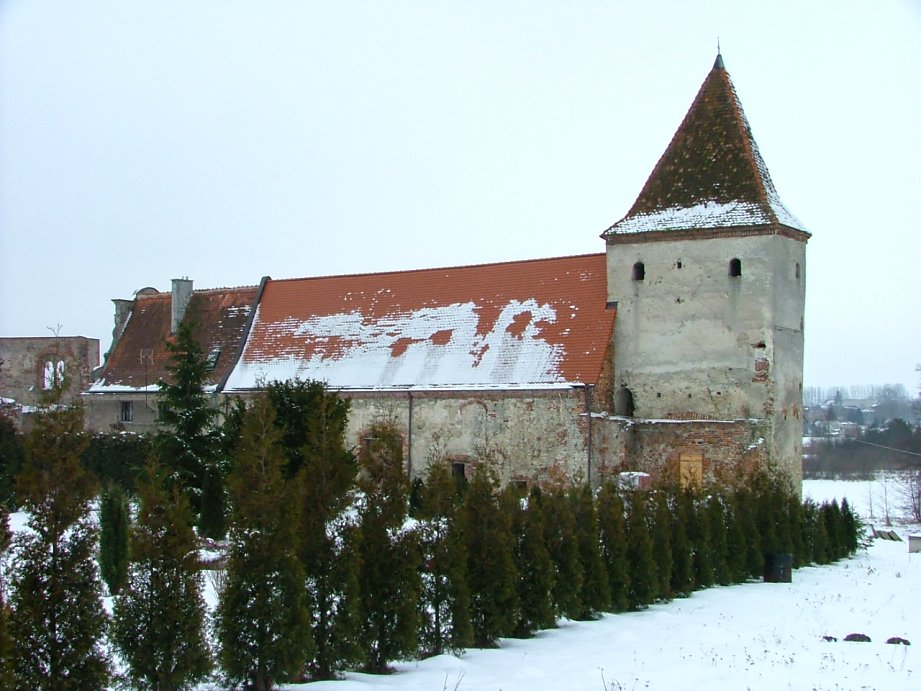 MOORISH TOWER, NEXT TO IT THE RECTORY
THREE TOWERS IN THE WESTERN PART OF THE MONASTERY: ATTIC (CLOSEST), KNIGHTS' AND MOORISH
C
ra­cow Tow­er (Gate) from the 16th cen­tu­ry - the tallest (34 me­ters) and most im­pos­ing of the mo­na­ste­ry tow­ers, served ini­tial­ly as the north­ern, and lat­er as the on­ly gate. Years ago, in ad­di­tion to an oak port­cul­lis, it was eq­uipped with a draw­bridge. It al­so had a clock.
Mu­sic Tow­er - the on­ly monastery tow­er built on a cir­cu­lar plan (6 me­ters in di­am­e­ter). It was for­mer­ly ad­joined by a brew­ery and gra­naries, the walls of which were in­cor­po­rat­ed in­to the ex­ist­ing build­ings.
Ab­bot's Tow­er - a quadri­lat­er­al, late Goth­ic tow­er from the 15th/16th cen­tu­ry, built of stone in the low­er parts, and brick above. It is the east­ern­most frag­ment of the sur­viv­ing for­ti­fi­ca­tions, mea­sur­ing about 15 me­ters in height. At the end of the 16th cen­tu­ry the tow­er was joined to Ar­se­nal.
The abbey lacked typ­i­cal for­ti­fi­ca­tions in its south­ern part. In fact, it was pro­tect­ed there by the ter­rain (riv­er, es­carp­ment) and a line of monastery build­ings.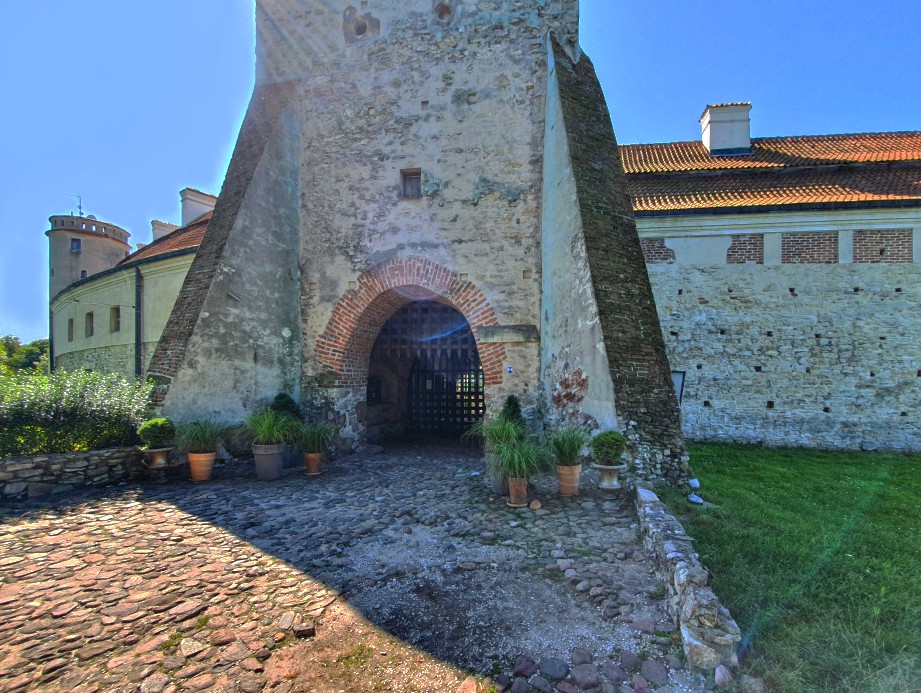 IN FRONT OF THE CRACOW TOWER, THE MUSIC TOWER ON THE LEFT
BIRD'S EYE VIEW OF THE ABBEY: 1. CHURCH, 2. CHAPTERHOUSE (MUSEUM), 3. RUINED CLOISTER, 4. RECTORY, 5. MOORISH TOWER,
6. ATTIC TOWER, 7. CRACOW TOWER, 8. MUSIC TOWER, 9. ABBOT'S TOWER, 10. ARSENAL, 11. OUTBUILDINGS (HOTEL),
12. SITE OF A NON-EXISTING ABBOT'S WING, 13. SITE OF A NON-EXISTING SMALL MONASTERY
---
Ad­mis­sion to the monastery grounds - free
Ad­mis­sion to the church - free
The chap­ter­house ac­com­mo­dates a small mu­se­um cov­er­ing the his­to­ry of the ab­bey and its ar­chi­tec­ture. It is open to tourists at ir­reg­u­lar times, e.g. af­ter Sun­day mass - ad­mis­sion fee.
The out­build­ings in the south­west part of the mo­na­stery are oc­cu­pied by rec­to­ry.
The out­build­ings in the north­ern part op­er­ate as a ho­tel and res­tau­rant.
| | |
| --- | --- |
| | Pho­to ban in the chap­ter­house |
| | |
| --- | --- |
| | It takes about 60 min­utes to tour the ab­bey in­clud­ing the church and mu­se­um. |
| | |
| --- | --- |
| | Lack of fa­cil­i­ties for peo­ple with phys­i­cal dis­abil­i­ties |
---
T
he monastery is lo­cat­ed on the east bank of Pi­li­ca riv­er and about 1.5 km north of the Su­le­jów Mar­ket Square. Sign­posts lead there. Ad­dress: Su­le­jów, Wła­dy­sła­wa Ja­gieł­ły street.
| | |
| --- | --- |
| | To the west of the mo­na­ste­ry is a large free park­ing lot (Opac­ka street). |
| | |
| --- | --- |
| | Bi­cy­cles can be brought in­to the mo­na­ste­ry grounds. |
---
1. T. Kruz: Fachowiec i skradziona łyż­ka..., Echa Prze­szło­ści 9/2008
2. B. Kwiatkowska-Kopka: Domy opackie w klasz­to­rach ry­cer­skich w Ma­ło­pol­sce, Cis. Ma­ter No­stra 2010
3. R. Pakuła: Opactwo cysterskie w Sulejowie i projekt adap­ta­cji na śred­nią szko­łę rol­ni­czą, P. Z. H. 15/2014
4. J. Parol: Spory cystersów sulejowskich i nor­ber­ta­nów wi­tow­skich w XIII i XIV w.
5. A. R. Sypek: Zamki i warownie ziemi mazowieckiej, TRIO 2002
6. ks. Jan Wiśniewski: Przewodnik po opactwie cy­ster­sów w Su­le­jo­wie, UM Su­le­jów 2008
7. Piotrków Trybunalski i oko­li­ce - prze­wod­nik, it 1997
8. http://sulejow.cystersi.pl

Castles nearby:
Piotrków Trybunalski - royal castle from the 16th century, 16 km
Piotrków Trybunalski-Byki - fortified mansion from the 15th-17th centuries, 23 km
Majkowice - ruin of a 16th century fortified mansion, 28 km
Bąkowa Góra - ruin of a 15th century fortified mansion, 29 km
Opoczno - royal castle relics from the 14th century, 30 km
Przedbórz - royal castle relics from the 14th century, 35 km
Fałków - ruin of a 17th century fortified mansion, 36 km
Ujazd - relics of a knight's castle from the 15th century, 39 km
Modliszewice - fortified mansion from the 16th century, 42 km
Mikorzyce - relics of a 17th century fortified mansion, 45 km

text: 2023
photos: 2005, 2018, 2021
© Jacek Bednarek